Driving ESG through active management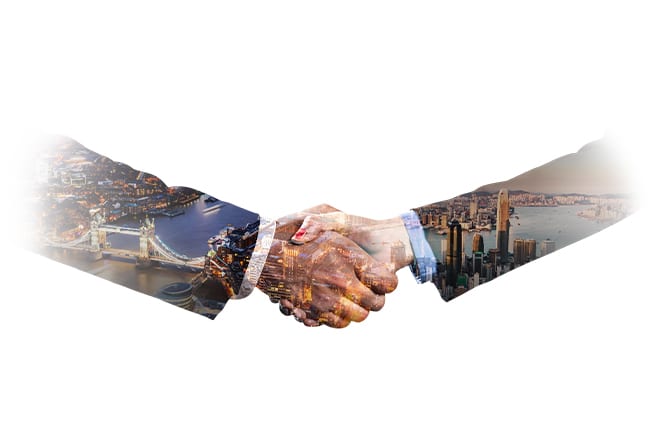 Our commitment to responsible investing
Janus Henderson Investors is focused on delivering long-term market-leading, risk-adjusted returns to our clients.
We are committed to responsible investing and believe that integrating ESG factors into our investment decision-making and ownership practices is fundamental to helping clients achieve their goals.
Sustainability Risk Policy
This document sets out the firm's policies in respect of the integration of sustainability risks in its investment decision-making process as required by Article 3 of the EU Sustainable Finance Disclosure Regulation ("SFDR").
A history of active management and ESG
As an active asset manager, it has always been our responsibility to identify and quantify risk – with ESG factors playing an important role in our decision making.
As ESG information is not uniform, we analyse a wide variety of data sets and measures to form our conclusions. Our in-house research teams deploy ESG scoring models and customised research to compare sector peers on ESG factors. In addition, our investment teams work closely with our global Governance & Responsible Investment Team on relevant investment strategies. ESG considerations, however, should be more than just examining numbers. Company site visits, speaking to workers and questioning management are just some of the ways we actively assess a company's ESG credentials.
Our organisation understands that ESG issues continue to evolve and mature. We are committed to maintaining an open dialogue with our clients, shareholders, employees, and industry groups to ensure we continue to meet their expectations and hold true to our values as a steward of our clients' capital.
Engaging companies and proxy voting
Stewardship is an integral and natural part of Janus Henderson's long-term, active approach to investment management. Strong ownership practices, such as management engagement and proxy voting, can help protect and enhance long-term shareholder value. Janus Henderson entities support a number of stewardship codes, such as the UK and Japanese stewardship codes, and broader initiatives around the world including the UN Principles for Responsible Investment.
We vary our voting and engagement activities according to the market and pay close attention to local market codes of best practice. However, we consider certain core principles to be universal:
Disclosure and transparency
Board responsibilities
Shareholder rights
Audit and internal controls
A key element of our approach to proxy voting is to support these principles and to foster the long-term interests of our clients.
ESG: overview
Learn more here about our ESG approach and philosophy.
ESG: as a company
Learn more here about how we embrace ESG principles at the corporate level to create a better company and contribute to a better world.