What it takes to be an effective sustainability advocate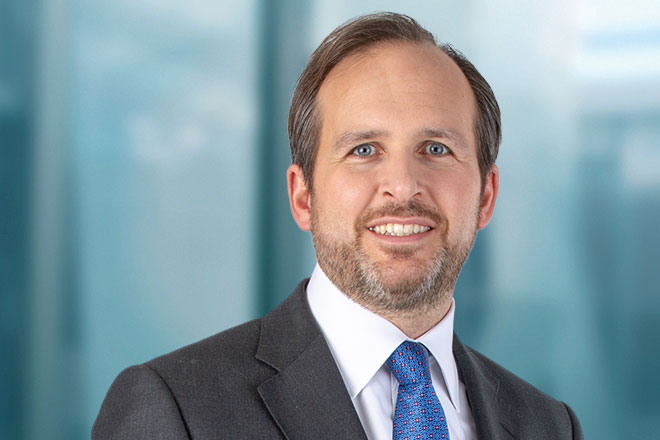 In the Janus Henderson Global Sustainable Equity Team, we champion sustainability every day. It takes authenticity and a desire to take part in resolving real world issues to make any meaningful dent in environmental and social challenges.
An avid follower of any news, reports and other information on sustainability, I see the environmental and social woes of the world around me. Yet I am fortunate enough to be able to do something positive to effect real change while striving to deliver good returns for my clients.
As Head of Global Sustainable Equity, overseeing the firm's A$4.7 billion* Global Sustainable Equity Strategy, my team and I can exert an influence via the strategy's investment process by allocating capital towards companies that are playing a positive role in the transformation of the global economy – and avoiding investing those which do harm. This is not a new perspective for the strategy, as it has been operating with these principles since 1991.
Being an advocate on sustainability matters does not mean a confrontational relationship with companies. Instead, the strategy's investment principles can lead to partnerships with the companies it invests in, where we can work with management on its continual improvement and sustainability journey.
Take our engagement on net zero carbon for example.
With low carbon investing central to our philosophy, the Global Sustainable Equity Strategy joined the Net Zero Carbon 10 initiative. The initiative sets ambitious yet achievable targets for carbon reduction to help prevent the disastrous and irreversible consequences of climate change.
This enables investment managers to better align their investment policies to the requirement for carbon neutrality, rather than just emissions reduction. The approach focuses on net zero emissions based on scope one, two and three emissions.
We have since found that beginning this initiative has led to more focused discussions with companies that have begun a low-carbon journey but do not have a target to achieve neutrality by 2030. This engagement has been positively received, strengthening our relationships and dialogue with the companies we invest in.
All this doesn't come easily. Having a positive impact on the wider economy is only possible by moving past just analysing companies. One must engage and collaborate with firms, colleagues and even sometimes competitors to ensure positive outcomes for people and the planet, all with the intention of making a profit.
*As at 30 June 2021.
This information is issued by Janus Henderson Investors (Australia) Institutional Funds Management Limited (AFSL 444266, ABN 16 165 119 531). The information herein shall not in any way constitute advice or an invitation to invest. It is solely for information purposes and subject to change without notice. This information does not purport to be a comprehensive statement or description of any markets or securities referred to within. Any references to individual securities do not constitute a securities recommendation. Past performance is not indicative of future performance. The value of an investment and the income from it can fall as well as rise and you may not get back the amount originally invested.
Whilst Janus Henderson Investors (Australia) Institutional Funds Management Limited believe that the information is correct at the date of this document, no warranty or representation is given to this effect and no responsibility can be accepted by Janus Henderson Investors (Australia) Institutional Funds Management Limited to any end users for any action taken on the basis of this information. All opinions and estimates in this information are subject to change without notice and are the views of the author at the time of publication. Janus Henderson Investors (Australia) Institutional Funds Management Limited is not under any obligation to update this information to the extent that it is or becomes out of date or incorrect.