Andrew Griffiths
Co-Head of Global Credit Research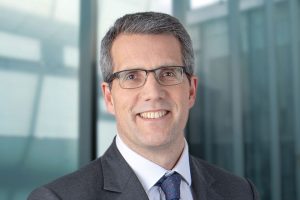 Andrew Griffiths is Co-Head of Global Credit Research at Janus Henderson Investors, a position he has held since 2017. Previously, Andrew was head of credit research at Henderson from 2012 and joined the firm in 2010 as a senior analyst. He worked at Insight Investment, where he served as senior credit analyst, from 2008 to 2010. Earlier, he had credit analyst roles at UBS, PIMCO Europe, Deutsche Bank, Dresdner Kleinwort Wasserstein, Hambros, and Westdeutsche Landesbank. He began his career at the National Westminster Bank.
Andrew graduated with a BA degree (Hons) in French and German from the University of Salford, Manchester. He has 28 years of financial industry experience.
Articles Written
Can corporate bond markets sustain their improved trajectory as support measures are lifted?