Invest in the power of disruption
The pace of change is greater now than ever before. Disruption is being felt across industries and geographies and proving a differentiator in the long-term performance of investors' portfolios. There are exciting opportunities but also significant risks for the 'disrupted'.
We believe it is only from a detailed understanding of industries and business models, and through rigorous research, that investors can stay on the right side of change. This content series outlines our managers' thinking on the key disruptive themes.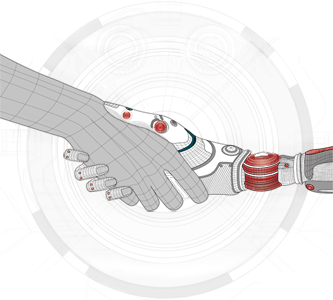 What does disruption mean to you?
Evidence of the pace
of disruption
Sequencing the Human Genome
Worldwide Enterprise Spend on 'Digital Transformation'
S&P 500 Technology Sector Earnings
Genetics-based research has accelerated, driven by a dramatic fall in sequencing costs. This has led to the creation of advanced treatment disciplines, such as immuno-oncology, gene therapy and, potentially, personalized vaccines.
Companies globally are investing heavily to keep up with the digital economy.
Tech stocks have soared in recent years. But the performance is backed by impressive earnings growth, highlighting the durability of today's transformation.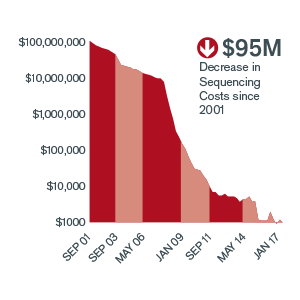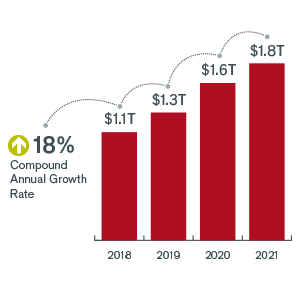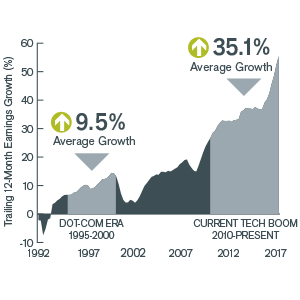 A sustainable revolution?
Sorry, we couldn't find any posts. Please try a different search.
New products and changing consumer appetites are widely evident – from millennials to retirees. Drug advances are leading to longer lives and urbanisation continues apace. What does this mean from an investment perspective?
Sorry, we couldn't find any posts. Please try a different search.
A sustainable revolution?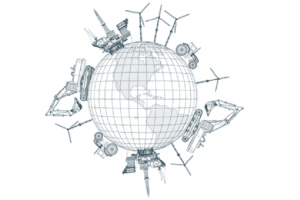 Daniel Sullivan, Head of Janus Henderson's Global Natural Resources Team, discusses the significance and implications of China's crackdown on its worst polluters, which is creating attractive opportunities for many global commodity suppliers.
Read More
China and other developing markets are growing in different ways to some of the older developed economies. Who will be the beneficiaries of cashless economies, China's move onto the cloud and higher internet use in emerging markets? And where are the risks?
Sorry, we couldn't find any posts. Please try a different search.