Janus Henderson Launches Tactical Income Active ETF (Ticker 'TACT')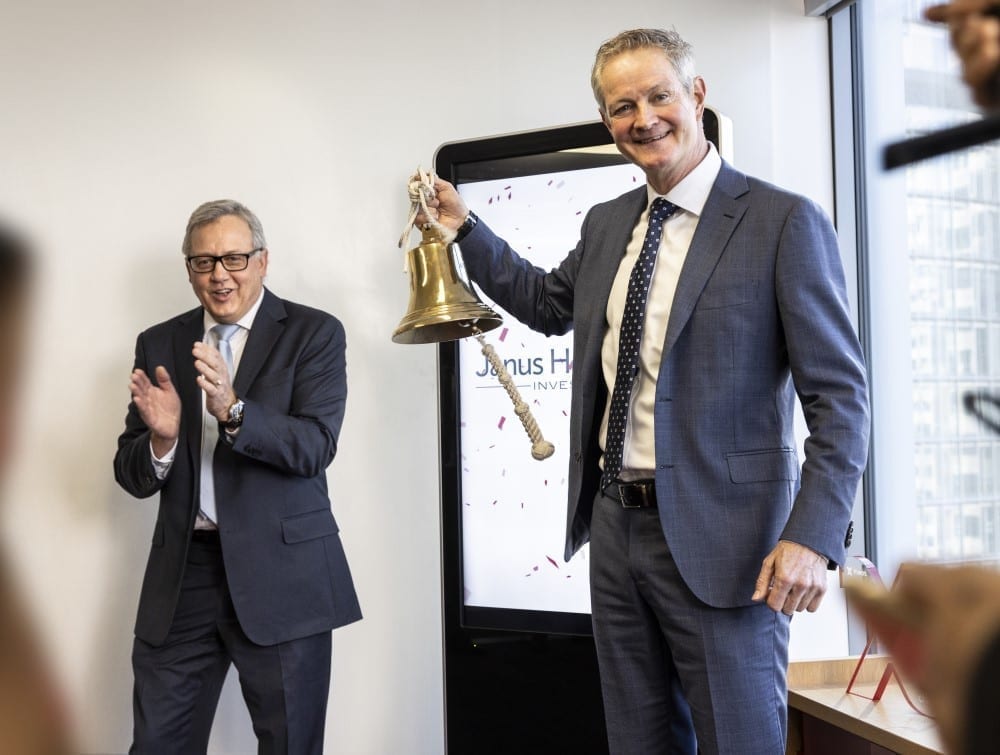 SYDNEY – Janus Henderson Investors has today launched the Janus Henderson Tactical Income Active ETF (ticker: 'TACT') on the Chi-X exchange. TACT offers access to a diversified fixed income solution with the ease of a single transaction.
Matt Gaden, Head of Australia, Janus Henderson, said Australians have traditionally been under-invested in fixed income, finding it easier to invest in shares rather than trying to understand unfamiliar fixed income concepts such as yield, price and maturity.
"The coronavirus pandemic has triggered a reshuffling of investment priorities and we expect to see demand for defensive solutions accelerate. Investors are likely to make or increase allocations to funds which have demonstrated an ability to weather the prevailing volatile market turbulence," he said.
TACT employs active asset allocation to achieve its capital preservation focus, with the ability to invest in cash, fixed and floating interest rate securities including government and semi-government bonds, asset backed securities, corporate securities and hybrids.
TACT is structured as an additional share class of the $3.4 billion Janus Henderson Tactical Income Fund (the 'unlisted fund'). The unlisted fund has a proven track record and was established in the aftermath of the GFC, at a time of market conditions not dissimilar to today. During that period investors were also fearful of being caught in long duration strategies at the low point in the interest rate cycle and were seeking to manage the defensive part of their investment portfolios.
Mr Gaden said, "Our clients are demanding more choice in how they access our world class investment options. We are naturally excited to complement our existing fund range with an active ETF for investors who seek to preserve capital, without sacrificing diversification, steady income and transparency."
The launch of the new active ETF aims to mitigate losses during tough times by investing in a diversified pool of truly defensive assets. Since inception to 30 June 2020, the Janus Henderson Tactical Income Fund has delivered outsized returns of 5.50% p.a. (gross) and 5.03% p.a. (net)1.
Mr Gaden highlighted that active management and the utilisation of multiple strategies was the primary driver of this strong result. "Asset allocation, along with interest rate management, sector allocation and security selection have all added value to the fund's performance," he said.
"Tactical asset allocation remains an important lever of both capital preservation and future excess return potential."
Chief Executive Officer of Chi-X Australia, Vic Jokovic, said the launch of a new fixed-income active ETF comes at a critical time for Australian investors as they navigate significant market volatility.
"The Janus Henderson Tactical Income Active ETF offers an important defensive option for Australian investors looking to diversify their exposure with the ease of investing in an ETF," he said.
Mr Jokovic said up to 40% of trading and reporting volumes in Australian ETFs regularly takes place on Chi-X.
"Chi-X Funds continue to experience significant growth and active ETFs have proven to be an important option for investors, who are increasingly looking for a more active approach to their investments as market voltaility continues," Mr Jokovic said.
"We look forward to working with Janus Henderson in making the Janus Henderson Tactical Income Fund (TACT) available to Australian investors."
[1] Source: https://cdn.janushenderson.com/webdocs/Janus+Henderson+Tactical+Income+Fund_Monthly+Report.pdf
-ENDS-
About Chi-X® Australia
Chi-X Australia (CXA) is a regulated stock exchange committed to transforming, improving and growing Australia's securities and derivatives markets. Chi-X has experienced strong and sustained growth and has achieved significant milestones including gaining over 20% market share, $1 billion traded in value in equity trading and up to 50% of the Australian ETF market (trading and reporting).
The Chi-X investment products platform offers a range of unique products exclusively traded on Chi-X, including Funds (ETFs & Quoted Managed Funds), Transferable Custody Receipts (TraCRs) and Chi-X Warrants. For more information visit: www.chi-x.com.au.
About Janus Henderson Investors
Janus Henderson Group (JHG) is a leading global active asset manager dedicated to helping investors achieve long-term financial goals through a broad range of investment solutions, including equities, fixed income, quantitative equities, multi-asset and alternative asset class strategies.
Janus Henderson has approximately A$481.0 billion in assets under management (at 31 March 2020), more than 2,000 employees, and offices in 27 cities worldwide. Headquartered in London, the company is listed on the New York Stock Exchange (NYSE) and the Australian Securities Exchange (ASX).
More information on TACT can be found at www.janushenderson.com/TACT
Janus Henderson Investors media contact:
Rashmi Punjabi, Honner
Email: rashmi@honner.com.au
P: +61 2 8248 3734
M: +61 466 658 475
Chi-X media contact:
James Mitchell, Honner
Email: james@honner.com.au
P: +61 2 8248 3743
M: +61 423 720 757
All opinions and estimates in this information are subject to change without notice. Janus Henderson Investors (Australia) Limited ABN 47 124 279 518 is not under any obligation to update this information to the extent that it is or becomes out of date or incorrect.
Subscribe for relevant insights delivered straight to your inbox