Making sense of drug pricing reform for investors
Portfolio Manager Andy Acker explains the impact of new health care legislation in the U.S. and why he believes the biopharma industry should be able to adapt to drug pricing changes.
18 Aug 2022
6

minute read
Key takeaways:
The newly passed Inflation Reduction Act includes several provisions that aim to lower health care costs for seniors, including setting a $2,000 per year limit on out-of-pocket expenses and allowing Medicare to negotiate the price of some medicines.
The law should improve patient affordability, while costing the global biopharma industry less than 2% of total revenues over the next 10 years.
A slowdown in small-molecule drug development for conditions afflicting the elderly could be a negative consequence of the law, but it remains to be seen if this outcome could be avoided.
After years during which the prospect of U.S. drug pricing reform hung over the health care sector – stoking concerns about how drug makers might be impacted – Congress this month finally passed legislation that addresses the issue. While the law has both positive and negative implications, in our view, the cost to the industry should be manageable and removes an overhang of uncertainty, a net win for investors.
What's changing
The legislation is part of a larger bill known as the Inflation Reduction Act, and aims to lower health care costs for patients through provisions that take effect over the next several years. Among those included:
Beginning in 2023, drug price increases in Medicare – the federal health insurance program for those age 65 and older – will be limited to the rate of inflation. Companies that exceed the rate will be required to rebate the difference to the government. In addition, monthly copays for insulin are capped at $35 for Medicare patients, and cost-sharing for adult vaccines will be eliminated.
In the coming years, Medicare will be able to negotiate prices for certain Part D and Part B drugs. (Part D is Medicare's prescription drug program for self-administered medicines. Part B covers therapies that have to be administered in physicians' offices or hospitals.)
Starting in 2025, patients' out-of-pocket expenses for Part D drugs will be capped at $2,000 per year. In addition, a 5% coinsurance requirement, which currently kicks in above Part D's so-called catastrophic threshold, will be eliminated starting in 2024.
Enhanced subsidies that reduce premiums for patients who buy insurance through government-run health care exchanges have been extended through 2025. In Medicare, premiums can grow by no more than 6% annually from 2024 to 2030.
The good
Overall, we believe the new legislation will help improve patient affordability, which we've long believed should be the linchpin of any reform. In 2022, the out-of-pocket spending threshold for Medicare Part D is $7,050, after which "catastrophic coverage" kicks in and patients pay 5% of all Part D drug costs, with no upper limit. While the initial $7,050 cost burden is shared among patients, Medicare and insurance plans, the Kaiser Family Foundation estimates that more than 1.4 million Part D enrollees incurred annual out-of-pocket expenses of at least $2,000 in 2020.1 As such, capping out-of-pocket expenses should reduce costs for these seniors and potentially lead to better drug adherence among patients – improving health outcomes and potentially driving higher sales volumes for biopharma.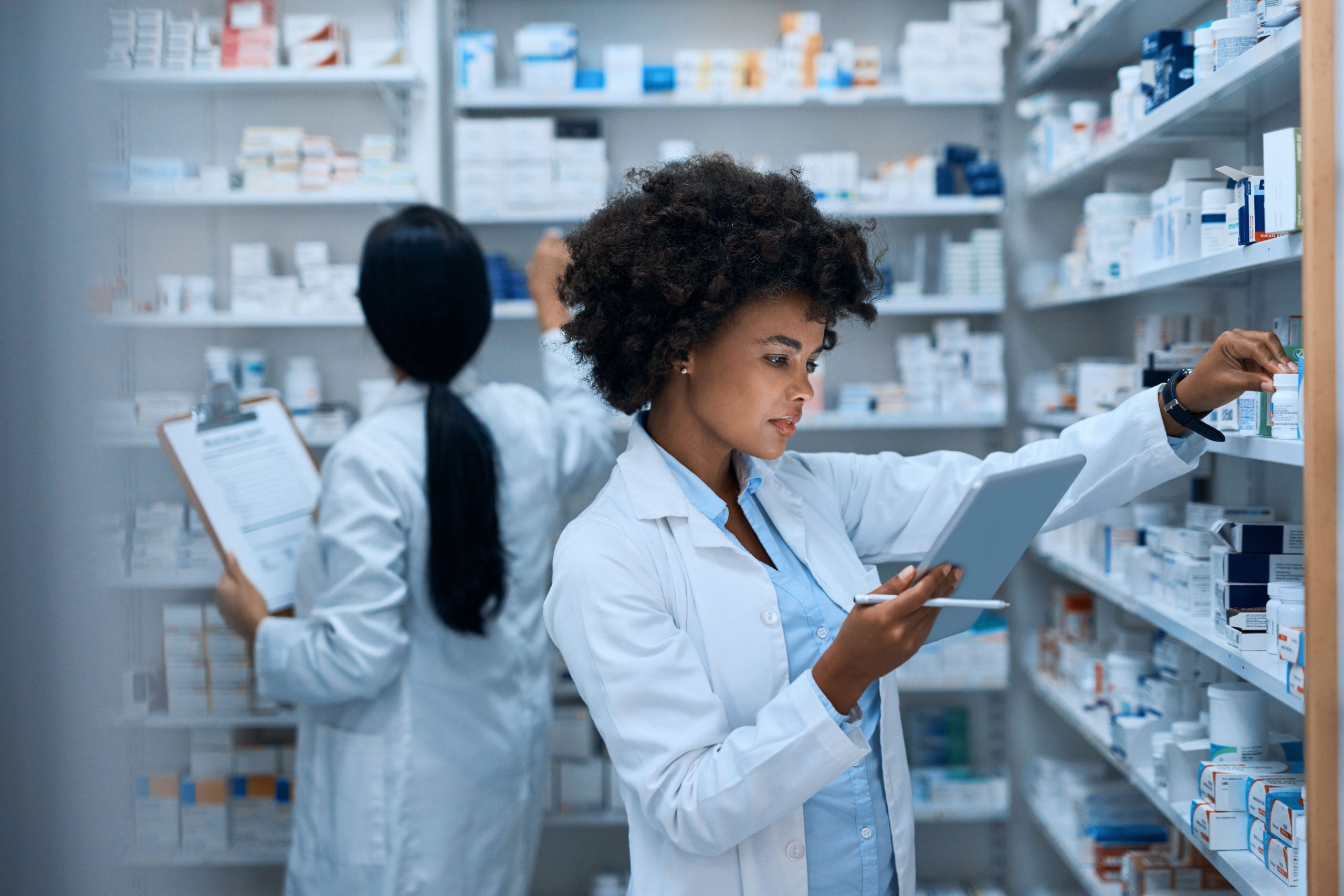 Similarly, the extension of subsidies for plans bought through the health care exchange will support managed care enrollment and, by extension, benefit insurers that serve this market. Membership in these plans grew by 20% during the pandemic after legislation expanded subsidies for individuals and families making up to 400% of the federal poverty limit. Roughly 13 million people are insured via the health care exchange. That number could grow, putting pressure on Congress to make these expanded subsidies permanent.
Undoubtedly, the biopharma industry will feel a sting from drug pricing changes, but we believe it will be a manageable one. For example, the Congressional Budget Office (CBO) estimates that limiting drug price increases in Medicare to the rate of inflation will cost the industry an estimated $25 billion over the next decade, or less than 0.25% of global pharmaceutical revenues over that time.2 Furthermore, the provision could eliminate the "bad actors" that had historically exacted large annual price hikes, helping to improve the industry's reputation.
The cost of drug price negotiation will be higher, at roughly $100 billion in estimated revenues over the next 10 years, according to the CBO. But companies have time to prepare, as negotiated prices will not begin taking effect until 2026 and will initially be limited to just 10 Part D drugs without generic or biosimilar alternatives. (The number eventually rises to 20 per year by 2029, and expands to Part B drugs starting in 2028.) In addition, small-molecule/oral drugs have nine years after launch before price caps take effect; large-molecule drugs (biologics) have a 13- to 15-year grace period. Orphan drugs that are the only approved therapy for an indication are exempt.
The bad
Inevitably, legislation of this kind will have unintended consequences. In this case, we think small-molecule drugs that target conditions prevalent among the elderly (e.g., cancer and heart disease) could be the most impacted, especially as the bulk of these drugs' revenues tend to be earned in the latter part of their commercial life cycle (eight to 10 years after launch). As such, although most patients would prefer taking oral medications over infusions, the law could shift the balance of drug development and investment from small-molecule therapies to biologics. Companies could also be incentivized to delay drug launches until after completing large clinical trials (needed for approval to treat early stage patients, a more lucrative market) or deter investment in developing additional indications given the shortened payback period. Overall, large pharmaceutical companies with the greatest exposure to small-molecule drugs will be most vulnerable to this potential downside, while biotech companies that focus on developing biologics should be less impacted.
The bottom line
In the end, drug pricing reform is estimated to cost the global biopharma industry less than $200 billion in total revenue over 10 years (under 2% of sales). While the amount is not immaterial, we believe it is manageable and largely already reflected in share prices, which have traded with the overhang of drug pricing legislation for more than six years. It remains to be seen what impact the new bill will have on the future development of oral drugs. Hopefully, this legislative flaw could be addressed before going into effect. If not, some workarounds would be possible: Companies could launch therapies at higher prices; and better patient adherence (i.e., higher volumes) could help offset some revenue shortfalls. We will be watching. But we also believe the legislation was largely what the market expected, and removes an overhang of uncertainty for the sector. And in the end, improved affordability should be a win for both patients and investors.
1"How Would the Prescription Drug Provisions in the Senate Reconciliation Proposal Affect Medicare Beneficiaries?" 27 July 2022, Kaiser Family Foundation.
2 Congressional Budget Office Cost Estimate, as of 15 July 2022.
These are the views of the author at the time of publication and may differ from the views of other individuals/teams at Janus Henderson Investors. Any securities, funds, sectors and indices mentioned within this article do not constitute or form part of any offer or solicitation to buy or sell them.
Past performance does not predict future returns. The value of an investment and the income from it can fall as well as rise and you may not get back the amount originally invested.
The information in this article does not qualify as an investment recommendation.
Marketing Communication.
Important information
Please read the following important information regarding funds related to this article.
Janus Henderson Capital Funds Plc is a UCITS established under Irish law, with segregated liability between funds. Investors are warned that they should only make their investments based on the most recent Prospectus which contains information about fees, expenses and risks, which is available from all distributors and paying/facilities agents, it should be read carefully. This is a marketing communication. Please refer to the prospectus of the UCITS and to the KIID before making any final investment decisions. The rate of return may vary and the principal value of an investment will fluctuate due to market and foreign exchange movements. Shares, if redeemed, may be worth more or less than their original cost. This is not a solicitation for the sale of shares and nothing herein is intended to amount to investment advice. Janus Henderson Investors Europe S.A. may decide to terminate the marketing arrangements of this Collective Investment Scheme in accordance with the appropriate regulation.
Specific risks

Shares/Units can lose value rapidly, and typically involve higher risks than bonds or money market instruments. The value of your investment may fall as a result.
Shares of small and mid-size companies can be more volatile than shares of larger companies, and at times it may be difficult to value or to sell shares at desired times and prices, increasing the risk of losses.
If a Fund has a high exposure to a particular country or geographical region it carries a higher level of risk than a Fund which is more broadly diversified.
The Fund is focused towards particular industries or investment themes and may be heavily impacted by factors such as changes in government regulation, increased price competition, technological advancements and other adverse events.
The Fund may use derivatives to help achieve its investment objective. This can result in leverage (higher levels of debt), which can magnify an investment outcome. Gains or losses to the Fund may therefore be greater than the cost of the derivative. Derivatives also introduce other risks, in particular, that a derivative counterparty may not meet its contractual obligations.
If the Fund holds assets in currencies other than the base currency of the Fund, or you invest in a share/unit class of a different currency to the Fund (unless hedged, i.e. mitigated by taking an offsetting position in a related security), the value of your investment may be impacted by changes in exchange rates.
When the Fund, or a share/unit class, seeks to mitigate exchange rate movements of a currency relative to the base currency (hedge), the hedging strategy itself may positively or negatively impact the value of the Fund due to differences in short-term interest rates between the currencies.
Securities within the Fund could become hard to value or to sell at a desired time and price, especially in extreme market conditions when asset prices may be falling, increasing the risk of investment losses.
The Fund could lose money if a counterparty with which the Fund trades becomes unwilling or unable to meet its obligations, or as a result of failure or delay in operational processes or the failure of a third party provider.