QUARTERLY INSIGHTS | SEPTEMBER 2021
Connecting you to the latest thinking from our equity teams.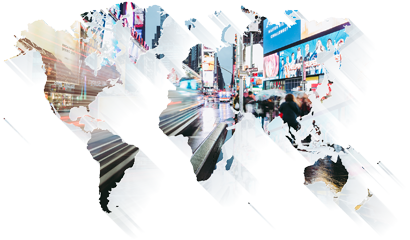 Alex Crooke, Co-Head of Equities – EMEA & Asia Pacific, gives a brief overview of the current drivers of equity markets and introduces the themes in this quarter's Perspectives.
Janus Henderson has broad expertise across equities globally. Teams develop their own views on markets; Equity Perspectives shares their latest thinking.

Alex notes the gentle rise in equity markets through recent months, reflecting the current sweet spot for earnings upgrades and improving economic activity. But how much of the good news is already priced in?

The need for diversification is a theme of our US equities article while we also explore the role of natural resources in the move to Net Zero. Inclusivity and a shift in corporate focus is covered by our Sustainable team while the ever-interesting opportunities in Emerging Markets are discussed in the context of the remainder of 2021.
By Alex Crooke, Co-Head of Equities – EMEA & Asia Pacific
Janus Henderson provides an active approach to equity investing. The equities platform is shaped by the belief that fundamental research is the foundation for delivering long-term, market-leading risk-adjusted returns. Independent thought and unique viewpoints are central to this approach and result in portfolios that are meaningfully different to an index. Each team expresses their individual, high-conviction ideas through processes that have evolved to suit their specific areas of the market and within robust risk control frameworks.
While operating with independence, the equities teams benefit from collaboration and shared research that provide a source of portfolio ideas. The culture encourages intellectual challenge and stimulating debate to test – and ultimately strengthen – investment thinking. The success of ideas is measured by overall client outcomes with the aim to deliver consistent, long-term risk-adjusted excess returns over benchmarks and peers regardless of the investment landscape. This effort is supported by award-winning, proprietary portfolio construction technology and a cultural emphasis on the client promise.
The equity teams, led by Co-Heads of Equities Alex Crooke and George Maris, include 160 investment professionals, responsible for in assets under management*. The teams include those with a global perspective, those with a regional focus – US, Europe, Asia Pacific and Emerging Markets – and those invested in specialist sectors. A range of growth, value and absolute return styles are employed.