Euroland money measures rose solidly in October after a minor September slowdown, with the larger trend continuing to suggest stronger economic performance in 2020. The OECD's composite leading indicator is also giving a more hopeful message.
Annual growth rates of narrow and broad money were at or near their recent highs in October and well up from late 2018 / early 2019, suggesting that annual nominal GDP expansion will revive in 2020 – see first chart.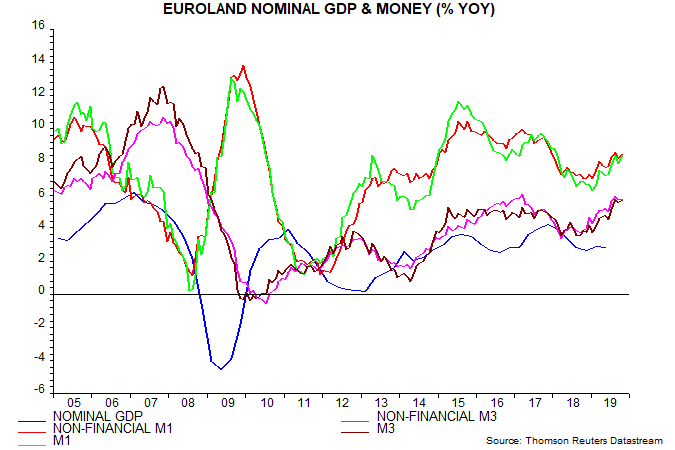 Six-month growth rates of real money (i.e. deflated by consumer prices, seasonally adjusted) have been boosted by a recent energy-driven decline in inflation. Real non-financial M1* expansion, the preferred monetary forecasting indicator here, reached a 26-month high in October – second chart.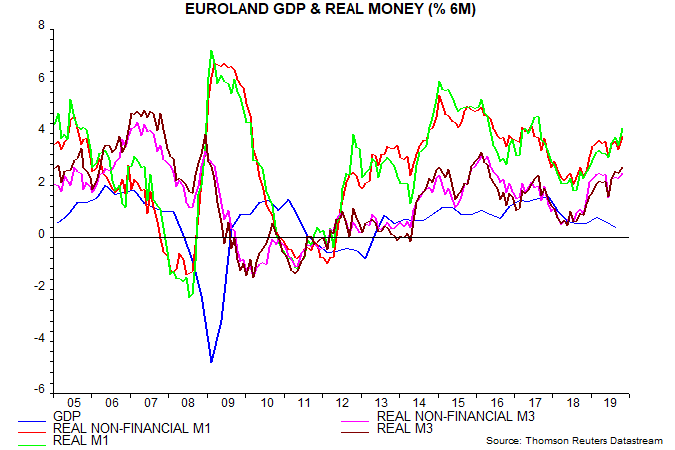 Real non-financial M1 deposits are growing solidly across the big four economies, with France and Italy currently leading – third chart.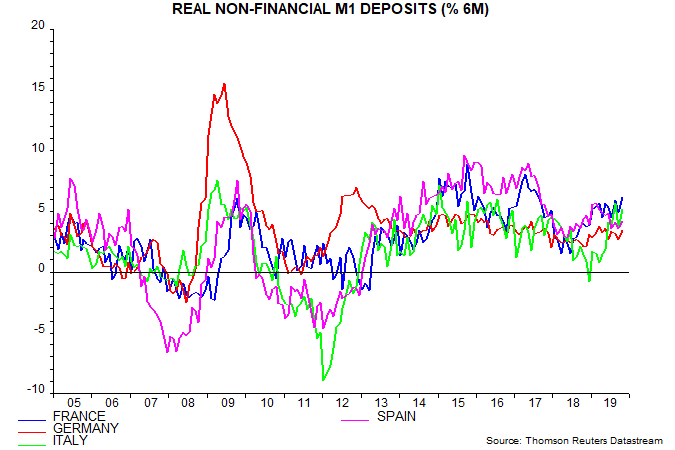 The OECD will release October data for its leading indicators on 9 December but most of the component information is available, allowing a preliminary calculation. The Euroland indicator appears to be stabilising after a steady slide over 2018-19 – fourth chart. A stable reading implies future GDP growth at trend, which for Euroland is estimated by the OECD, EU Commission and IMF at 1.2-1.4% per annum, or about 0.3% per quarter.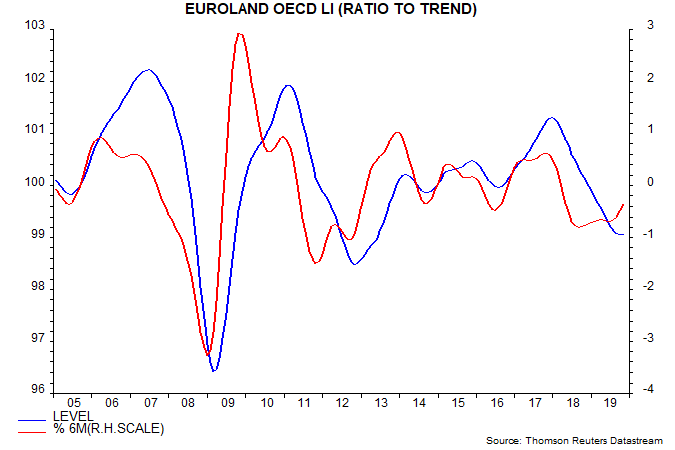 *Non-financial = held by households and non-financial corporations.