QUARTERLY INSIGHTS | APRIL 2021
Connecting you to the latest thinking from our equity teams.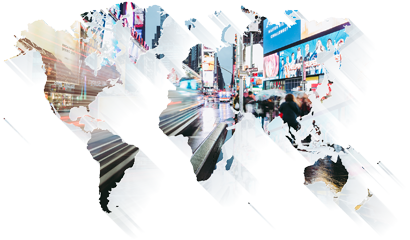 Alex Crooke, Co-Head of Equities – EMEA & Asia Pacific, discusses which themes matter most as economies reopen around the globe and green momentum builds.
Janus Henderson has broad expertise across equities globally. Our teams develop their own views on markets, in line with their bespoke approaches; the quarterly Equity Perspectives shares some of their latest thinking.
In this edition, Alex explains why we shouldn't view recent market developments as purely a 'growth' versus 'value' play but should look deeper at the drivers and assess how sectors will fare as economies open up.
Key drivers include green initiatives, with transport, particularly electric vehicles and their components, being an area of interest. Separately, health care remains in focus as it continues to evolve in the COVID-reshaped world.
Janus Henderson provides an active approach to equity investing. The equities platform is shaped by the belief that fundamental research is the foundation for delivering long-term, market-leading risk-adjusted returns. Independent thought and unique viewpoints are central to this approach and result in portfolios that are meaningfully different to an index. Each team expresses their individual, high-conviction ideas through processes that have evolved to suit their specific areas of the market and within robust risk control frameworks.
While operating with independence, the equities teams benefit from collaboration and shared research that provide a source of portfolio ideas. The culture encourages intellectual challenge and stimulating debate to test – and ultimately strengthen – investment thinking. The success of ideas is measured by overall client outcomes with the aim to deliver consistent, long-term risk-adjusted excess returns over benchmarks and peers regardless of the investment landscape. This effort is supported by award-winning, proprietary portfolio construction technology and a cultural emphasis on the client promise.
The equity teams, led by Co-Heads of Equities Alex Crooke and George Maris, include 167 investment professionals, responsible for US$219.4bn in assets under management1. The teams include those with a global perspective, those with a regional focus – US, Europe, Asia Pacific and Emerging Markets – and those invested in specialist sectors. A range of growth, value and absolute return styles are employed.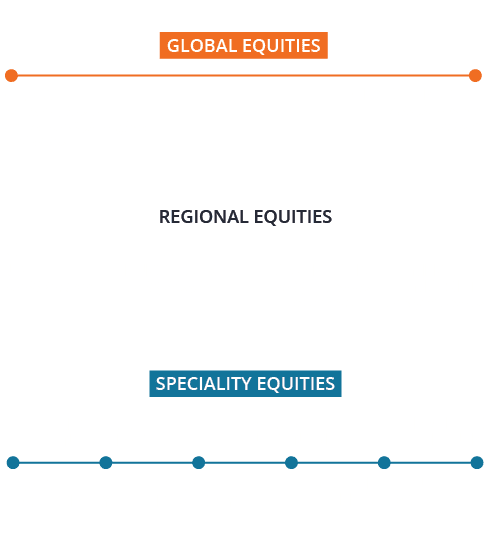 1 Source: Janus Henderson, as at 31 December 2020.
Glossary
Fundamental research: The analysis of information that contributes to the valuation of a security, such as a company's earnings or the evaluation of its management team, as well as wider economic factors. This contrasts with technical analysis, which is centred on idiosyncrasies within financial markets, such as detecting seasonal patterns.
Cyclicals: Companies that sell discretionary consumer items, such as cars, or industries highly sensitive to changes in the economy, such as miners. The prices of equities and bonds issued by cyclical companies tend to be strongly affected by ups and downs in the overall economy, when compared to non-cyclical companies.
Secular trends: Long-term investment themes with strong growth potential.