Banking sector update: Taking steps in the right direction
Financials Sector Lead John Jordan explains why the recent banking sector upheaval in Europe and the U.S. is likely to result in a market where the stronger, better capitalized banks get even stronger.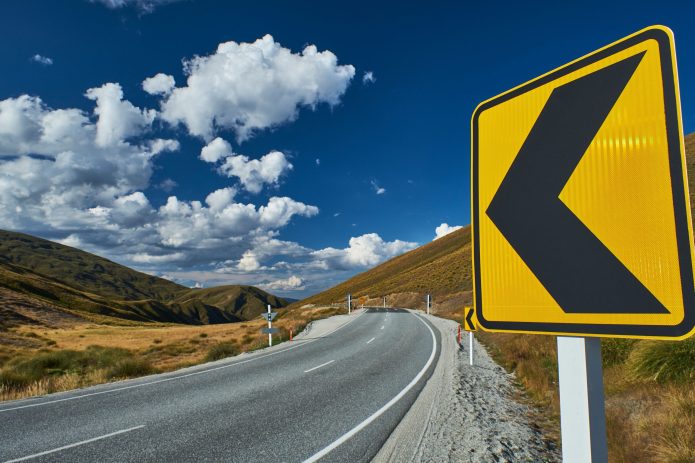 21 Mar 2023
4

minute read
Key takeaways:
The fall of Credit Suisse was met with decisive action on the part of Swiss authorities to limit the spillover risk to the broader banking sector.
Earlier actions by U.S. regulators to insure all deposits of failed banks and increase bank system funding appear to have resulted in deposit outflows slowing to more manageable levels.
Upheaval among smaller banks with concentrated customer bases will likely send depositors into the arms of more resilient and better capitalized banks, creating an investment environment of distinct "winners" and "losers."
A string of high-profile developments has kept the banking sector front and center in investors' minds. As was the case with Silicon Valley Bank (SVB) earlier this month, the recent demise of European stalwart Credit Suisse was largely driven by idiosyncratic factors. In both cases, regulators acted quickly and decisively to limit the risk of contagion to the wider banking sector and buttress the confidence of depositors. We have redoubled our efforts to identify other potential areas of weakness, but we still believe banks in aggregate are well capitalized. This is due, in part, to considerably more stringent regulatory requirements than what existed prior to the Global Financial Crisis.
A forced Swiss wedding
Our initial assessment of the government-orchestrated acquisition of Credit Suisse (CS) by rival UBS is that this solution is a welcome one from a systemic and contagion perspective, though some uncertainty remains. Informing our relatively sanguine view is the substantial support provided by the Swiss government and the country's central bank. It is worth noting that Credit Suisse's Additional Tier 1 (AT1) securities (roughly $17 billion outstanding) were written down to zero. This will likely have implications for at least the broader AT1 market and potentially other segments of the European fixed income universe.
Positively, we believe that potential tail risks for other banks with direct exposure to CS has likely been mitigated. In addition, some of the market share in investment banking, wealth management, and asset management previously commanded by CS will likely be redistributed to other European and U.S. players.
U.S. regional banks: Not entirely out of the woods
In our earlier note on SVB, we highlighted that the risk of deposit withdrawals was likely concentrated in regional banks with a narrow depositor base. Over the past two weeks, we have gauged net outflows across the banking sector. For the most part, data have indicated that outflows have been much more pronounced among bank customers in the technology and venture-backed space relative to broader commercial deposits. Yet even with banks that had seen considerable outflows from tech/venture-related accounts, withdrawals appear to have meaningfully slowed in recent days and in some cases have shown evidence of returning to more normal levels.
The strong getting stronger
Authorities' swift actions in both the U.S. and in Switzerland appear to have improved confidence, but risks remain. Profitability in U.S. regional banks is highly idiosyncratic as some are better capitalized, have more stable funding sources, and can better withstand this type of environment. For example, those with concentrated customer bases in industries facing material slowdowns (e.g., tech/venture) may face meaningful headwinds.
We believe the current tumult in the banking industry and inevitable regulatory response will create more differentiation between winners and losers. We expect consolidation of market share toward the stronger players. These banks, in our view, are better capitalized, have a more diversified customer base, provide strong product and service offerings, and have better risk management. Identifying banks that meet these criteria requires considerable due diligence. Consequently, we believe the ability to pick the winners and avoid the banks with higher-risk customer bases and potentially vulnerable capital or liquidity structures will be paramount in generating alpha and minimizing drawdowns in an era that is likely to be characterized by greater regulatory scrutiny and a subsequent rise in compliance costs.
IMPORTANT INFORMATION
AT1 bonds are a fairly risky form of junior debt, that often comes with higher yield. They can be converted into equity if a banks capital level falls below required minimums. They are designed to help banks meet funding requirements without government intervention.
Concentrated investments in a single sector, industry or region will be more susceptible to factors affecting that group and may be more volatile than less concentrated investments or the market as a whole.
Financial industries can be significantly affected by extensive government regulation, subject to relatively rapid change due to increasingly blurred distinctions between service segments, and significantly affected by availability and cost of capital funds, changes in interest rates, the rate of corporate and consumer debt defaults, and price competition.
These are the views of the author at the time of publication and may differ from the views of other individuals/teams at Janus Henderson Investors. References made to individual securities do not constitute a recommendation to buy, sell or hold any security, investment strategy or market sector, and should not be assumed to be profitable. Janus Henderson Investors, its affiliated advisor, or its employees, may have a position in the securities mentioned.
Past performance does not predict future returns. The value of an investment and the income from it can fall as well as rise and you may not get back the amount originally invested.
The information in this article does not qualify as an investment recommendation.
Marketing Communication.