Computing evolution: investing in the metaverse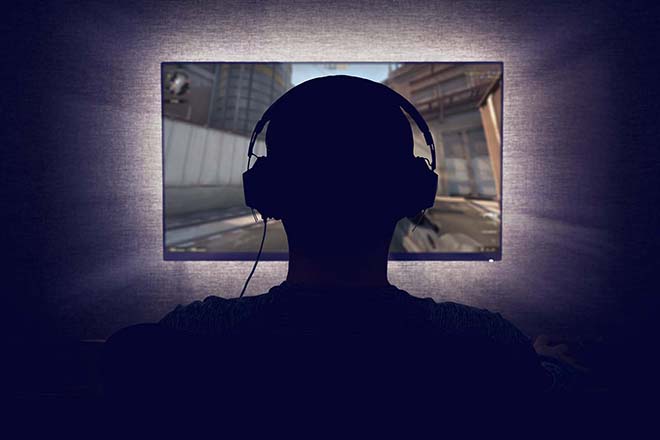 Brian Recht and Jonathan Cofsky discuss the next major evolution in computing ‒ the metaverse ‒ and the investment implications as this new digital reality evolves.
Key takeaways:
The metaverse ‒ an immersive, fully functioning digital reality and successor to the Internet ‒ will ultimately operate as its own virtual world with a functioning social structure and economy.
While we can't predict how this computing evolution will unfold, we are confident that we are at an inflection point, both in terms of technological advancements and investment opportunities.
We believe that the metaverse could represent one of the most transformational investment opportunities of our time, as investors seek out the companies helping define how people and communities will interact in the future.
As more than 10 million people anxiously waited for electronic music DJ Marshmello's concert to begin, many passed the time by dancing, displaying their outrageous costumes and … getting into gunfights. While it might sound shocking at first, far from being illegal, this is routine behavior. In fact, those unfortunate enough to be hit by incoming fire immediately respawned so that they would not miss a minute of the concert. That is because this event was being hosted within the wildly popular videogame Fortnite ‒ just one example of the burgeoning metaverse.
What is the metaverse (and why are we excited about it)?
In its simplest terms, the metaverse is an immersive, fully functioning digital reality that can be thought of as a successor state to the Internet. This digital reality will complement the physical world in which we live today and will ultimately operate as its own virtual world with a functioning social structure and economy.
Our excitement stems from our belief that we are on the cusp of what could be the next major computing evolution and that the metaverse could represent one of the most transformational investment opportunities of our time. Here at Janus Henderson, we are beginning to frame the metaverse as the third phase of the Internet, or Web 3.0. Just as the connected PC drove the first phase and the smartphone drove the mobile phase, we are now beginning to see the emergence of many of the technology building blocks needed to enable the formation of virtual worlds.
While we certainly don't know the specifics of how the metaverse will evolve over the next decade, we do believe that it will become a large part of Web 3.0. This third phase will include new computing form factors such as augmented/virtual reality (AR/VR), new payment technologies and an always-on virtual world – the metaverse. The metaverse, while being built on foundational technology that exists today, will necessitate new technology breakthroughs and create significant economic changes for consumers and businesses.
Today's companies are shaping tomorrow's virtual worlds
While many may see the metaverse as an abstract and almost incomprehensible idea, we believe that numerous industries and companies are already directly related to and represent the ideals of this burgeoning world. At its core, the metaverse is an immersive alternate reality – a way for people to leave their current troubles, obligations and reality behind and re-create themselves.
With that in mind, one could argue that Walt Disney created the first metaverse with the opening of Disneyland in 1955. After all, Disneyland offers visitors a variety of experiences that enable them to enter a fully immersive reality. Today's visitors can hone their laser skills while helping Toy Story's Buzz Lightyear defeat the evil emperor Zurg or travel the world and experience multiple different cultures in the space of 15 minutes on the It's a Small World ride. While the Disney experience still takes place in the physical or analog world, in many ways it represents the core of what the metaverse is hoping to become.
SNAP, the parent company of the photo messaging platform Snapchat, is another company that is blazing the path into the metaverse. With its roughly 320 million daily active users, SNAP is creating an ephemeral, virtual experience in which users can create 3D avatars that navigate its virtual world. In this digital universe, the virtual avatars can communicate with one another by sending videos and photos or even locating each other on a virtual map of the physical world. Commerce is also part of this universe, as the virtual beings can try on and purchase clothing to make sure their avatars are the best dressed in the metaverse! In the future, we foresee this virtual universe continuing to evolve as SNAP improves upon their Spectacle augmented reality glasses. These glasses are designed to allow users to truly feel as if they are living and breathing in a more immersive metaverse themselves, not just through their virtual avatar.
In addition to SNAP, we see applications to the metaverse with the tech giant Microsoft. Not only does Microsoft produce the Xbox, one of two global video game consoles, they are also manufacturing the HoloLens, which is a pair of mixed reality smartglasses that have both consumer and enterprise applications throughout health care, education and manufacturing. Microsoft also recently announced its acquisition of gaming company Activision, a move that could provide key components in the company's expansion of metaverse platforms.
Unity Technologies is yet another software company whose technology is being utilized to build both video games and interactive virtual experiences. On a recent earnings conference call, Unity's CEO John Riccitiello said:
Finally, Nvidia's graphics processing units (GPUs) power much of what is necessary for the creation of the metaverse – from machine learning to artificial intelligence to the mining of cryptocurrencies. Nvidia's CUDA software platform is also necessary for the creation of the metaverse. The amount of compute power required to overlay the physical world onto the digital world is immense, and this cannot be done without Nvidia's solutions.
A turning point presents opportunity
The world as we know it is real-time, ephemeral and three-dimensional. It also evolves in complex, unpredictable ways. In our view, so will the metaverse. And while we can't predict the specifics of how this evolution will unfold, we are confident that we are at an inflection point, both in terms of technological advancements and investment opportunities within this space. The key will be to identify the companies that are helping define how people and communities interact in the future.
Use of third party names, marks or logos is purely for illustrative purposes and does not imply any association between any third party and Janus Henderson Investors, nor any endorsement or recommendation by or of any third party. Unless stated otherwise, trademarks are the exclusive property of their respective owners.
These are the views of the author at the time of publication and may differ from the views of other individuals/teams at Janus Henderson Investors. References made to individual securities do not constitute a recommendation to buy, sell or hold any security, investment strategy or market sector, and should not be assumed to be profitable. Janus Henderson Investors, its affiliated advisor, or its employees, may have a position in the securities mentioned.
Past performance does not predict future returns. The value of an investment and the income from it can fall as well as rise and you may not get back the amount originally invested.
The information in this article does not qualify as an investment recommendation.
Marketing Communication.
Important information
Please read the following important information regarding funds related to this article.
Janus Henderson Capital Funds Plc is a UCITS established under Irish law, with segregated liability between funds. Investors are warned that they should only make their investments based on the most recent Prospectus which contains information about fees, expenses and risks, which is available from all distributors and paying/facilities agents, it should be read carefully. This is a marketing communication. Please refer to the prospectus of the UCITS and to the KIID before making any final investment decisions. The rate of return may vary and the principal value of an investment will fluctuate due to market and foreign exchange movements. Shares, if redeemed, may be worth more or less than their original cost. This is not a solicitation for the sale of shares and nothing herein is intended to amount to investment advice. Janus Henderson Investors Europe S.A. may decide to terminate the marketing arrangements of this Collective Investment Scheme in accordance with the appropriate regulation.
Specific risks

Shares/Units can lose value rapidly, and typically involve higher risks than bonds or money market instruments. The value of your investment may fall as a result.
Shares of small and mid-size companies can be more volatile than shares of larger companies, and at times it may be difficult to value or to sell shares at desired times and prices, increasing the risk of losses.
If a Fund has a high exposure to a particular country or geographical region it carries a higher level of risk than a Fund which is more broadly diversified.
The Fund is focused towards particular industries or investment themes and may be heavily impacted by factors such as changes in government regulation, increased price competition, technological advancements and other adverse events.
This Fund may have a particularly concentrated portfolio relative to its investment universe or other funds in its sector. An adverse event impacting even a small number of holdings could create significant volatility or losses for the Fund.
The Fund may use derivatives to help achieve its investment objective. This can result in leverage (higher levels of debt), which can magnify an investment outcome. Gains or losses to the Fund may therefore be greater than the cost of the derivative. Derivatives also introduce other risks, in particular, that a derivative counterparty may not meet its contractual obligations.
If the Fund holds assets in currencies other than the base currency of the Fund, or you invest in a share/unit class of a different currency to the Fund (unless hedged, i.e. mitigated by taking an offsetting position in a related security), the value of your investment may be impacted by changes in exchange rates.
When the Fund, or a share/unit class, seeks to mitigate exchange rate movements of a currency relative to the base currency (hedge), the hedging strategy itself may positively or negatively impact the value of the Fund due to differences in short-term interest rates between the currencies.
Securities within the Fund could become hard to value or to sell at a desired time and price, especially in extreme market conditions when asset prices may be falling, increasing the risk of investment losses.
The Fund could lose money if a counterparty with which the Fund trades becomes unwilling or unable to meet its obligations, or as a result of failure or delay in operational processes or the failure of a third party provider.