Henderson Far East Income Limited – Q3 Commentary 2022
Mike Kerley and Sat Duhra, Portfolio Managers of Henderson Far East Income Trust, deliver an update on the Company, highlighting factors currently impacting Asian markets, the key drivers of performance, and recent portfolio activity.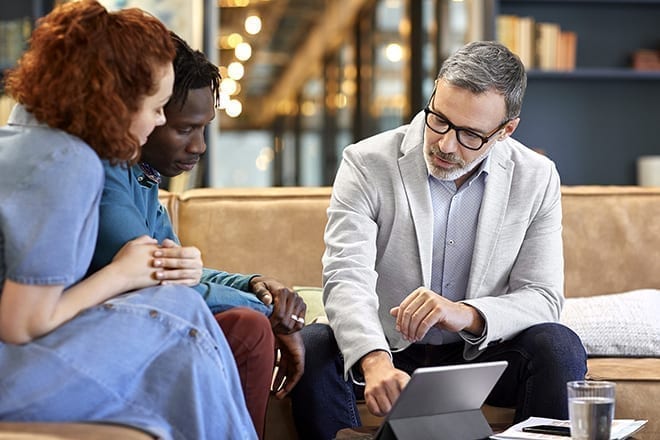 25 Oct 2022
3

minute read
Investment Environment
Global equity markets fell sharply over the month as inflation continued to bite and the policy response from central banks continued apace, with the US Federal Reserve (Fed) hiking interest rates by 75 basis points (bps) again. Bond yields rose sharply (prices fell) in response to higher rate expectations, with a strengthening US dollar continuing to negatively impact investor sentiment in Asia. Asia was the worst performing region with North Asian markets the weakest performing as the technology-dominated markets of South Korea and Taiwan were impacted by weaker demand expectations and a shift away from growth-style companies in a rising cost of capital environment.
In addition, China was particularly weak following its adherence to a zero Covid-19 policy and tension with the US. However, Indonesia and Singapore were two of the best performing markets. Positive sentiment around improving macroeconomics from the Covid-19 re-opening supported Indonesia, as well as stronger commodity prices. Meanwhile, Singapore's defensive characteristics and higher dividend yield provided some protection in the current volatility. By sector, the defensive nature of consumer staples ensured it was the best performing sector over the month while information technology was one of the weakest sectors.
Portfolio Review
The Company's net asset value (NAV) fell 7.4% over the month -marginally outperforming the FTSE All World Asia Pacific ex Japan Index which fell 7.5%. However, it underperformed the MSCI Asia Pacific ex Japan High Yield Index, which fell 5.9% in sterling terms.¹
In terms of activity, we reduced exposure to Taiwanese technology stocks following weak results in the sector which indicated an inventory overhang, falling margins, and weak consumer demand. We sold Mediatek and added a new position in Midea Group, a Chinese home appliances company with a strong brand and strong balance sheet which we felt was attractively priced following a sharp fall. We also liked its exposure to the signs of stabilisation in the property market. We also added Zijin Mining in China given expectations for the copper price to weaken from increasing supply and weaker demand, which created some risk for its earnings.
Manager outlook
The weaker outlook for the consumer from stubbornly high inflation seems likely to create some risk for corporate earnings and the possibility of more earnings downgrades into an already volatile environment, with investors already dealing with the prospect of significantly higher interest rates and tighter liquidity from central banks. However, Asian equity valuations continue to look attractive to us relative to global equities. Inflationary pressures also remain less pronounced in the region. We are more confident about the outlook for dividends considering the excess cash being generated and the low level of dividends paid out compared to earnings. We remain focused on domestic-orientated companies with strong cash flow and sustainable and growing dividends.

¹Source: Bloomberg as at 30th September 2022.
Bond yield – Bond yield is the return an investor realizes on a bond and can be derived in different ways.
Dividend yield – The dividend yield, expressed as a percentage, is a financial ratio (dividend/price) that shows how much a company pays out in dividends each year relative to its stock price.
Inflation – The rate at which the prices of goods and services are rising in an economy. The CPI and RPI are two common measures.
Inventory overhang – The quantity of goods or other things that have not been sold when they should have been.
Liquidity – The ability to buy or sell a particular security or asset in the market. Assets that can be easily traded in the market (without causing a major price move) are referred to as 'liquid'.
Net Asset Value (NAV) – The total value of a fund's assets less its liabilities.Valuation metrics -Metrics used to gauge a company's performance, financial health, and expectations for future earnings eg, price to earnings (P/E) ratio and return on equity (ROE).
These are the views of the author at the time of publication and may differ from the views of other individuals/teams at Janus Henderson Investors. Any securities, funds, sectors and indices mentioned within this article do not constitute or form part of any offer or solicitation to buy or sell them.
Past performance does not predict future returns. The value of an investment and the income from it can fall as well as rise and you may not get back the amount originally invested.
The information in this article does not qualify as an investment recommendation.
Marketing Communication.
Important information
Please read the following important information regarding funds related to this article.
Before investing in an investment trust referred to in this document, you should satisfy yourself as to its suitability and the risks involved, you may wish to consult a financial adviser. This is a marketing communication. Please refer to the AIFMD Disclosure document and Annual Report of the AIF before making any final investment decisions. Henderson Far East Income Limited is a Jersey fund, registered at Liberté, 19-23 La Motte Street, St Helier, Jersey JE2 4SY and is regulated by the Jersey Financial Services Commission] Ref: 34V
Specific risks

The Company has significant exposure to Emerging Markets, which tend to be less stable than more established markets. These markets can be affected by local political and economic conditions as well as variances in the reliability of trading systems, buying and selling practices, and financial reporting standards.
If a Company's portfolio is concentrated towards a particular country or geographical region, the investment carries greater risk than a portfolio that is diversified across more countries.
The portfolio allows the manager to use options for efficient portfolio management. Options can be volatile and may result in a capital loss.
Where the Company invests in assets that are denominated in currencies other than the base currency, the currency exchange rate movements may cause the value of investments to fall as well as rise.
This Company is suitable to be used as one component of several within a diversified investment portfolio. Investors should consider carefully the proportion of their portfolio invested in this Company.
Active management techniques that have worked well in normal market conditions could prove ineffective or negative for performance at other times.
The Company could lose money if a counterparty with which it trades becomes unwilling or unable to meet its obligations to the Company.
Shares can lose value rapidly, and typically involve higher risks than bonds or money market instruments. The value of your investment may fall as a result.
The return on your investment is directly related to the prevailing market price of the Company's shares, which will trade at a varying discount (or premium) relative to the value of the underlying assets of the Company. As a result, losses (or gains) may be higher or lower than those of the Company's assets.
The Company may use gearing (borrowing to invest) as part of its investment strategy. If the Company utilises its ability to gear, the profits and losses incurred by the Company can be greater than those of a Company that does not use gearing.
All or part of the Company's management fee is taken from its capital. While this allows more income to be paid, it may also restrict capital growth or even result in capital erosion over time.