Dean Cheeseman
Portfolio Manager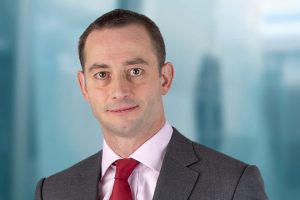 Dean Cheeseman is a Portfolio Manager on the UK-based Multi-Asset Team at Janus Henderson Investors. He has co-managed the International Concentrated Equity strategy since 2019. Prior to joining the firm in 2017, he was a portfolio manager and member of the asset allocation committee from 2011 at Mercer, where he contributed tactical asset allocation ideas for all multi-asset and equity strategies. Before that, Dean was with F&C Asset Management from 2007 to 2010, finishing his tenure as head of fund of funds. Earlier, he was head of developed markets with Forsyth Partners from 2001 and head of collective investments at Morgan Stanley's Quilter from 1998. He began his career as an investment analyst in 1995 with Chartwell House Asset Management.
Dean holds a BA degree (Hons) in financial services from Nottingham Trent University. He has 26 years of financial industry experience.
Articles Written
In this Essentials video for the Janus Henderson Core Income range of funds, meet Multi-Asset Team head Paul O'Connor and managers Dean Cheeseman and Nick Watson. Learn about the team's investment philosophy, the range's key benefits, and what differentiates the funds from their peers.