QUARTERLY INSIGHTS | SEPTEMBER 2022
Fixed Income Perspectives
Connecting you to the latest thinking from our
fixed income teams.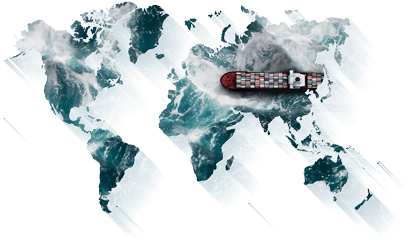 In this quarter's Fixed Income Perspectives, Global Head of Fixed Income Jim Cielinski and our bond market experts discuss some of the dominant themes among investors as monetary policy tightens its grip on markets.
Is there mea culpa in central bankers' tough talk?
How challenging are lags for policy?
Is there a magic number at which the Fed declares victory?
Are regional divergences becoming more acute?
Might investors shift their asset allocations?
Explore more insights from our experts in the Perspectives that follow.
Fixed Income capabilities
Janus Henderson Fixed Income provides active asset management solutions to help clients meet their investment objectives. Over the past four decades, our global investment teams have developed a wide range of product solutions to address clients' varied and evolving needs. From core and multi-sector investing to more focused mandates, we offer innovative and differentiated techniques expressly designed to support our clients as they navigate each unique economic cycle. The capabilities of these teams are available through individual strategies or combined in custom-blended solutions.
While shared knowledge across teams and regions encourages collaboration and the debate of investment ideas, each team retains a defined level of flexibility within a disciplined construct. Environmental, Social and Governance (ESG) considerations, for example, are a key element of our credit research process and integrated within each team's investment approach. Our portfolio construction processes are governed by a rigorous risk management framework with the intent of delivering stronger risk-adjusted returns. Further, we believe transparency is the foundation of true client partnerships; we seek to earn and maintain our clients' confidence by delivering robust and repeatable investment processes and by providing firsthand insights from our investment professionals.
The Janus Henderson Fixed Income platform comprises 110 investment professionals situated in the UK, US and Australia. The teams are responsible for US$64.5 billion* in client assets.
*Janus Henderson, as at 30 June 2023.
Glossary
Basis point (bp) equals 1/100 of a percentage point. 1 bp = 0.01%, 100 bps = 1%.
Monetary policy: The policies of a central bank, aimed at influencing the level of inflation and growth in an economy. It includes controlling interest rates and the supply of money. Easing refers to a central bank increasing the supply of money and lowering borrowing costs. Tightening refers to central bank activity aimed at curbing inflation and slowing down growth in the economy by raising interest rates and reducing the supply of money.
The Fed, or Federal Reserve, is the central banking system of the United States.
Credit spread is the difference in yield between securities with similar maturity but different credit quality. Widening spreads generally indicate deteriorating creditworthiness of corporate borrowers, and narrowing indicate improving.
Tail risk is a form of portfolio risk that includes events that have a small probability of occurring and occur at both ends of a normal distribution curve.
U.S. Treasury securities are direct debt obligations issued by the U.S. government. With government bonds, the investor is a creditor of the government. Treasury Bills and U.S. government Bonds are guaranteed by the full faith and credit of the United States government, are generally considered to be free of credit risk and typically carry lower yields than other securities.