Interactive property map
Location, location
By its very nature commercial property is a physical asset class. That is why our interactive map below brings to life the Janus Henderson UK Property PAIF by allowing you to see the location of each asset in the portfolio. What is more, by homing in and clicking on a property you can bring up a photograph and brief description. Discover for yourself the fund's focus on high-quality properties with a sensible spread of tenants and assets.
Using this map
Filtering
The Menu located at the top of the map gives you a quick and easy way of filtering the properties by sector. You can also reset the map back to its original state.
Clusters
Properties located within close proximity to each other become clustered together for a better viewing experience. Clicking on a cluster icon will allow you to zoom into the area.
Icons
Property icons are colour coded by sector. Hovering over a property will display a photo and key data about the property.
Source: Janus Henderson Investors, at 30 June 2021.
£1.09bn fund focussed on core properties with robust tenant covenants
Diversified portfolio across 46 properties let to 361 tenancies
Managed by Ainslie McLennan and Marcus Langlands Pearse, who combined have more than 53 years of property experience
A highly-experienced property investment team supported by more than 660 property specialists at Nuveen Real Estate worldwide.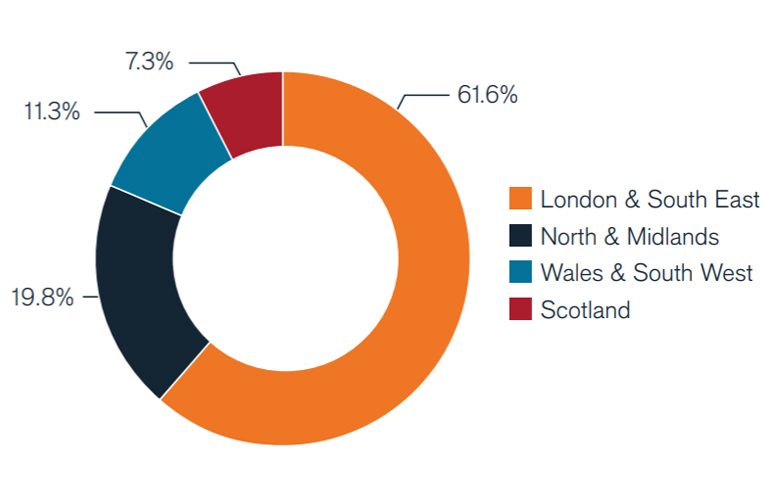 Source: Janus Henderson Investors, at 30 June 2021.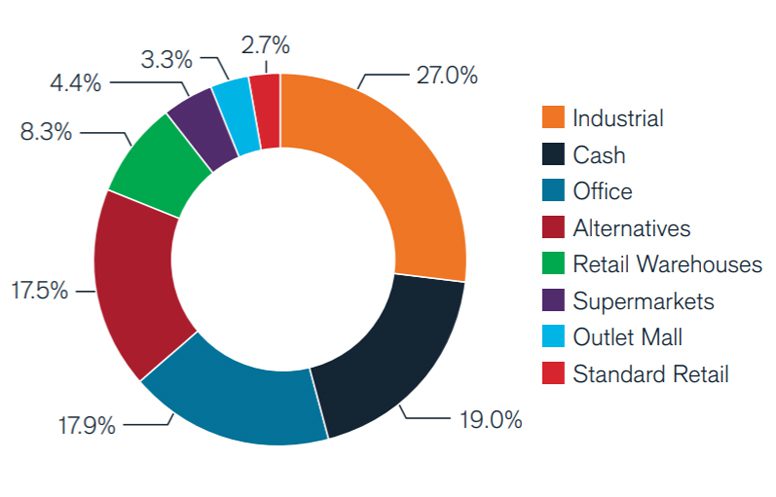 Source: Janus Henderson Investors, at 30 June 2021. Data rounded and may therefore not add up to 100%.
To find out more please view our dedicated fund page:
Whenever you need to, there are a number of ways you can contact us. Please visit out contact us page to get in touch.
Please read the following important information regarding funds related to the property map.