The pandemic rocked the global economy in 2020 and financial markets experienced unprecedented volatility. Moving into 2021, promising vaccine developments and ongoing central bank support offer hope for greater stability, yet uncertainty remains. Against this backdrop, what key market drivers should investors consider? Our investment updates provide a video summary, in-depth asset class analysis and our latest portfolio manager views.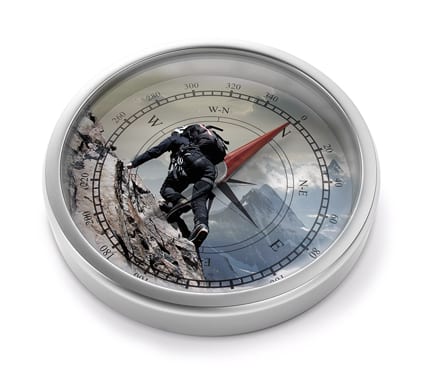 Jim Cielinski, Global Head of Fixed Income, discusses the long-lasting aftershock of COVID-19 and the outlook for 2021
Alex Crooke, Co-Head of Equities explores the backdrop for equity markets and the themes to look out for in 2021
Economic / Market outlook
Simon Ward, Economic Adviser, identifies monetary trends, cycle analysis and three consensus views for  2021

Adam Hetts | Global Head of Portfolio | Construction Strategy
Aaron Scully | Portfolio Manager | Global Sustainable Equities
Richard Clode | Portfolio Manager | Technology
Guy Barnard | Portfolio Manager | Global Property Equities
Andy Acker | Portfolio Manager | Global Life Sciences


Adam Hetts | Global Head of Portfolio Construction Strategy
John Pattullo | Portfolio Manager | Co-Head of Strategic Fixed Income
Nick Maroutsos | Head of Global Bonds
Tom Ross | Portfolio Manager | Global / European High Yield
Seeks to provide returns through a combination of income and capital growth
Read more
Actively managed, the portfolio can be adapted quickly to suit the prevailing market environment
Aims to keep risk and liquidity at a desired level consistent with the fund's risk profile
Less
Co-managed from the US and Europe, the fund benefits from a global perspective with local insight
Read more
Research is focused on identifying issuers more likely to outperform and underperform to help generate risk-adjusted returns and avoid defaults
The global approach allows access to a variety of economies and companies at different stages in the business cycle
Less
A cash-plus strategy designed to seek a steady income stream and higher returns than a money market fund
Read more
Places a high priority on seeking capital preservation
A potential diversifier within fixed income allocation
Less
Established strategy built on a 29-year history of sustainable investing and innovative thought leadership
Read more
High-conviction portfolio with companies selected for their compounding growth potential and positive impact on the environment and society
Commitment to provide clients with high standards of engagement, transparency and measurement
Less
Avoids the oil, mining, tobacco, alcohol, and defence sectors
Read more
Focuses on companies with good cash flow and growing dividends
A low-turnover, long-term fund
Less
Seeks to uncover undervalued growth companies where the scale or persistence of earnings growth is underappreciated by the market
Read more
Actively managed by a highly experienced team in the UK, with a focus on long-term trends that are shaping the future of technology
With no geographic or sector restrictions, the fund has the freedom to uncover new and exciting areas of growth, such as artificial intelligence, in technology-related companies
Less
Targets absolute returns regardless of market direction with carefully monitored exposure to the stock market
Read more
Experienced team with time-tested approach through market cycles; supported by the wider Pan-European equities team
The fund aims to enhance the overall risk/return characteristics of a balanced portfolio, with a key focus on preserving capital
Less
Focuses on location, tenant strength, lease length, lease structure, building quality, and sustainability considerations
Read more
Portfolio with a broad mix of high-quality properties across UK regions and sectors, with a South East bias, that are well-placed to benefit from long-term consumer, demographic, and technological trends
Highly experienced investment team with support from more than 500 property specialists
Less
Dividend-seeking, valuation-driven process that focuses on companies with good and growing cashflow
Read more
Actively managed fund well diversified by sector and geography
Highly experienced, dedicated team with more than 10 years' experience running global equity income funds
Less
The Asia Growth Fund seeks to identify quality and capture growth in the dynamic and fast-growing Asian region
Read more
Provides a high-conviction, active stock-picking portfolio without significant constraints at sector levels
Seeks to generate competitive returns through different market conditions with an investment process driven by fundamental stock selection
Less
All-capitalisation core strategy pursues results from the lower end of the spectrum, managed by an experienced investment manager over many investment cycles.
Read more
By identifying mispriced securities across the market capitalization spectrum, we seek to deliver consistent risk-adjusted returns throughout market cycles
Seeks multiple sources of return by looking to identifying the best opportunities within emerging markets
Less
Seeks to identify high quality, cash generative growth companies that may be mispriced by the market
Read more
The fund focuses on companies that have attractive market positions, healthy balance sheets, and demonstrate robust and growing levels of cashflow
The fund invests in small, medium and large companies with the flexibility to have a significant bias towards medium or smaller-sized companies
Less
A broad investable universe and selective approach enables the team to identify stocks with attractive dividend yield and growth characteristics
Read more
Managed by a global team of experts based in Singapore, the UK, and the US with more than 90 years' collective investment experience
Offers a liquid means of diversifying into global real estate and benefitting from powerful secular themes influencing the asset class
Less
A flexible, value-conscious strategy that adjusts to changing market conditions by altering the level of exposure to different asset classes
Read more
Aims to provide a combination of income and the potential for capital gains over time
Emphasis on limiting risk and keeping costs low
Less
The Fund aims to provide a dividend income, with prospects for both income and capital growth over the long term (5 years or more)
The Fund invests in a range of asset classes, including Investment Trusts/Companies, funds (collective investment schemes, including exchange traded funds), company shares (also known as equities) and bonds, that give exposure to alternative asset classes.
Read more
The Fund may also invest in cash and money market instruments.
The investment manager may use derivatives (complex financial instruments) to reduce risk or to manage the Fund more efficiently.
Less
A diversified portfolio designed to capture investment opportunities as political, economic, social, and technological forces drive the maturation of the Chinese economy
Read more
Fundamental research is channelled through a robust, proven investment process focused on company-specific analysis
With combined investment experience of more than 30 years, the team's deep knowledge of Chinese equities enables them to identify mispriced opportunities
Less
The Fund aims to provide capital growth over the long term (5 years or more).
Read more
The Fund invests at least 80% of its assets in shares (also known as equities) of smaller companies, in any industry, in Europe (excluding UK). Companies will be incorporated, headquartered, listed on an exchange in, or deriving significant revenue from, this region.
Less
Portfolio construction blends sector themes with compelling stock-specific stories to provide access to sustainable long-term growth trends
Read more
The managers look to capture opportunities across all types of market conditions using fundamental research and thought leadership
Active portfolio balances core large-cap companies with a selection of mid-cap opportunities to seek additional returns.
Less