Quarterly Credit Risk Monitor
Quarterly Credit Risk Monitor
The credit cycle turns
The first quarter made for a bumpy start to 2022 for credit markets, as more aggressive policy tightening was priced with mounting inflationary pressures, partly due to supply disruption from the conflict in Ukraine. Investors demanded additional yield to compensate for the shroud of uncertainty. While spreads have recovered somewhat, the risk of policy error from tightening into an extended slowdown lingers on.
Key highlights:
The battle against inflation ensues
Central banks across the globe are laser focused on fighting inflation almost at any cost.
With inflation largely a function of supply disruption rather than excess demand, raising rates to get inflation under control is at risk of overshooting.
Access to capital markets weakens
Our 'access to capital markets' traffic light has turned to amber, as central bank liquidity wanes and balance sheets shrink. Quantitative tightening is underway or imminent.
The favourable starting point of excess liquidity is key, as real rates remain low.
Markets respond to change more than level, however, and trends are weak.
Recessions don't just happen
Slower growth is already unfolding as inflation erodes real income, risks such as recession or stagflation are exacerbated.
However, recessions tend to be triggered by an overtightening in policy. We believe there is still a chance of an economic soft landing, but probabilities are falling.
How quickly is the cycle turning?
Closely watching recessionary indicators –such as yield curve inversion –is prudent and while the cycle is turning, the speed and the magnitude of the turn is more difficult to forecast.
While the trend of improving credit fundamentals may have peaked, they just underwent the strongest 12-month improvement in history. It's downhill from here, but from an exceptional starting point.
While this cycle has progressed quicker than most, investors should be wary of reducing risk too early on recession fears and should not overlook the chance of a dovish pivot further down the line. Our view is to wait for central banks to panic before getting fully invested in credit.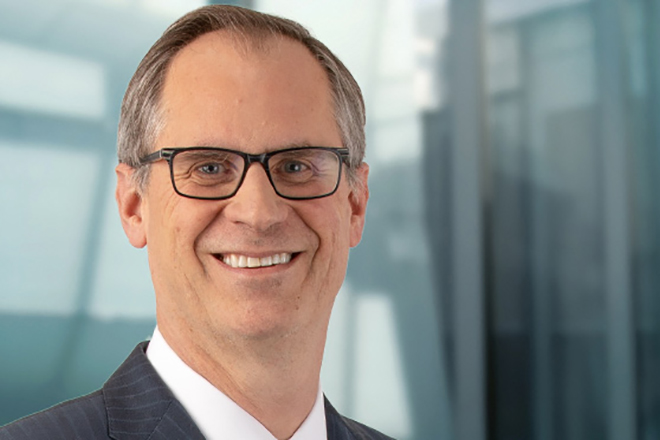 Jim Cielinski, CFA
Global Head of Fixed Income