Janus Henderson Fixed Income provides active asset management solutions to help our clients meet their investment objectives. Over the past four decades, our global investment teams have developed a wide range of product solutions to address our clients' varied and evolving needs. From core and multi-sector investing to more focused mandates, we offer innovative and differentiated techniques expressly designed to support our clients as they navigate each unique economic cycle. The capabilities of these teams are available through individual strategies or combined in custom blended solutions.
While shared knowledge across teams and regions encourages collaboration and the debate of investment ideas, our investment teams are not bound by a top-down house view. Instead, each team retains a defined level of flexibility within a disciplined construct. Our portfolio construction processes are governed by a rigorous risk management framework with the intent of delivering stronger risk-adjusted returns. Further, we believe transparency is the foundation of true client partnerships; we seek to earn and maintain our clients' confidence by delivering robust and repeatable investment processes and by providing first-hand insights from our investment professionals.
Our global bonds capability is driven by a top-down fundamental approach to investing covering global rates, credit, currency and asset allocation. This allows the team to deliver a range of solutions including absolute return, total return and benchmark and core plus, both in pooled funds and custom/tailored solutions.
Janus Henderson offers a range of global credit strategies, fundamental to all of these strategies is our team of experienced, dedicated credit specialists who use thorough, bottom-up analysis to identify attractive investment opportunities across investment grade and high yield credit markets.
At Janus Henderson our structured debt team is embedded within the broader fixed income business. It is made up asset-backed securities (ABS) and secured loans experts. Offering both dedicated ABS and secured loan strategies to client as well as diversified credit strategies such as multi-asset credit.
LATEST FIXED INCOME INSIGHTS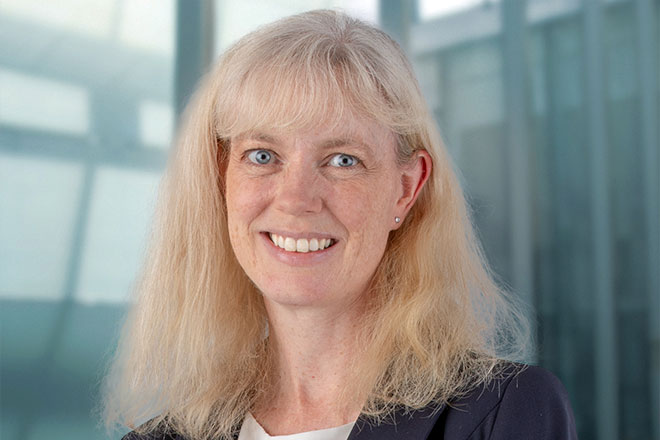 With increasing investor interest in how asset managers manage Environmental, Social and Governance (ESG) issues rightly at the forefront of client focus, the European Secured Loans Team have analysed how ESG 'compliant' portfolios might compare with non-ESG portfolios in the European syndicated leveraged loan market.
Read More
When the Trump administration introduced a 'blueprint' to lower drug prices in May, the pharmaceutical industry breathed a sigh of relief. Andy Acker and Ethan Lovell, Portfolio Managers of the Global Life Sciences strategy, discuss.
Read More