Henderson European Focus Trust Fund Manager Commentary – October 2022
Tom O'Hara and John Bennett, Portfolio Managers of Henderson European Focus Trust, provide an update on the Trust highlighting factors that impacted European equity markets in October and outline recent portfolio activity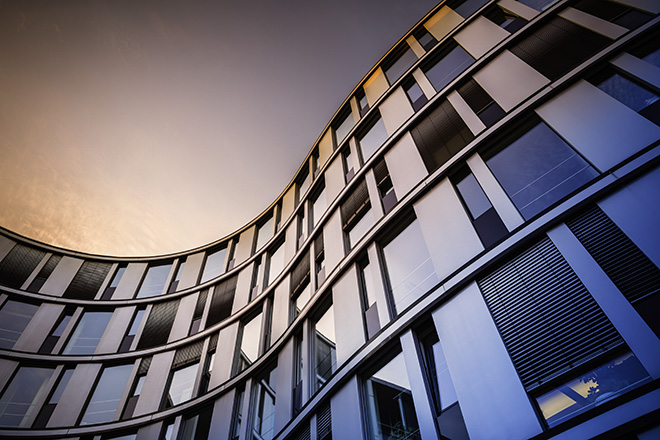 16 Nov 2022
3

minute read
Please Note
From January, the Henderson European Focus Trust's Commentary will be merged into the Factsheet. The new, and improved, merged Factsheet document will still be accessible via the 'Quicklinks' and 'Documents' sections on Henderson European Focus Trust's webpage.
Investment environment
After a bumpy start to the month, European equity indices rebounded in October with the MSCI Europe Index up 6.2%. This has caused us to ponder whether the lows have passed or whether it is a violent 'bear market rally'. A challenging economic environment, confirmed by purchasing managers' indices (PMIs) across regions being well below 50, might suggest the latter. However, while recession risk continued to grow, the market knows this and indeed, seemingly discounts it. Further, there are factors that could cushion any downturn, such as the US labour market remaining tight, European governments continuing to support consumers with their energy bills, and global supply-chain constraints easing.
Investors' obsession with central bank actions and commentary showed no sign of dissipating and continued focus remained on when a 'pause' or 'pivot' in the interest rate hiking cycle will occur. Disappointingly for some, the European Central Bank (ECB) announced another sizeable rate hike of 75 basis points and the US Federal Reserve followed suit just after month-end. Both gave no clear indication as to when the end point would be reached and reiterated their commitment to fight inflation at all costs. This induced government bond yields to print new cycle highs, with 10-year yields reaching 4.2% and 2.4% in the US and Germany, respectively, before falling back slightly towards the end of the month. We believe the investment zeitgeist –inflation and the price of money –has changed and with it the parameters for valuing companies.
Portfolio review
Barring any systemic financial accident, we continue to believe that at current levels, European equities are pricing in a 'normal' recession and that valuations are attractive. Consequently, we have been adding to holdings where we believe share prices have troughed. These included Arkema, Holcim and Solvay. We also further increased the portfolio's exposure to semiconductor names by initiating a position in Infineon and increasing the holding in STMicro. Our view that bank earnings could continue to be 'less bad' through rising net interest income (a function of higher interest rates) and a 'state put' on loan losses, led us to continue adding to holdings in ING and Commerzbank. Elsewhere, we disposed of Mowi, the Norwegian salmon farmer, due to the draconian introduction of a 'resource tax' that threatens industry profitability.
Manager Outlook
Disaster scenarios aside, we believe that Europe has already largely priced in a 'normal' recession and therefore we have been selectively adding to names in which we think he lows have likely been reached.

1Source: Bloomberg as at 31/10/2022
Bear market – A financial market in which the prices of securities are falling. A generally accepted definition is a fall of 20% or more in an index over at least a two-month period. The opposite of a bull market.
Inflation – The rate at which the prices of goods and services are rising in an economy. The CPI and RPI are two common measures. The opposite of deflation.
Recession – A recession is a significant, widespread, and prolonged downturn in economic activity. A popular rule of thumb is that two consecutive quarters of decline in gross domestic product (GDP) constitute a recession. Recessions typically produce declines in economic output, consumer demand, and employment.
Valuation metrics – Metrics used to gauge a company's performance, financial health, and expectations for future earnings eg, price to earnings (P/E) ratio and return on equity (ROE).
Yield – The level of income on a security, typically expressed as a percentage rate. For equities, a common measure is the dividend yield, which divides recent dividend payments for each share by the share price. For a bond, this is calculated as the coupon payment divided by the current bond price.
These are the views of the author at the time of publication and may differ from the views of other individuals/teams at Janus Henderson Investors. References made to individual securities do not constitute a recommendation to buy, sell or hold any security, investment strategy or market sector, and should not be assumed to be profitable. Janus Henderson Investors, its affiliated advisor, or its employees, may have a position in the securities mentioned.
Past performance does not predict future returns. The value of an investment and the income from it can fall as well as rise and you may not get back the amount originally invested.
The information in this article does not qualify as an investment recommendation.
Marketing Communication.
Important information
Please read the following important information regarding funds related to this article.
Before investing in an investment trust referred to in this document, you should satisfy yourself as to its suitability and the risks involved, you may wish to consult a financial adviser. This is a marketing communication. Please refer to the AIFMD Disclosure document and Annual Report of the AIF before making any final investment decisions.
Specific risks

If a Company's portfolio is concentrated towards a particular country or geographical region, the investment carries greater risk than a portfolio that is diversified across more countries.
The Company may have a particularly concentrated portfolio (low number of holdings) relative to its investment universe - an adverse event impacting only a small number of holdings can create significant volatility or losses for the Company.
Where the Company invests in assets that are denominated in currencies other than the base currency, the currency exchange rate movements may cause the value of investments to fall as well as rise.
This Company is suitable to be used as one component of several within a diversified investment portfolio. Investors should consider carefully the proportion of their portfolio invested in this Company.
Active management techniques that have worked well in normal market conditions could prove ineffective or negative for performance at other times.
The Company could lose money if a counterparty with which it trades becomes unwilling or unable to meet its obligations to the Company.
Shares can lose value rapidly, and typically involve higher risks than bonds or money market instruments. The value of your investment may fall as a result.
The return on your investment is directly related to the prevailing market price of the Company's shares, which will trade at a varying discount (or premium) relative to the value of the underlying assets of the Company. As a result, losses (or gains) may be higher or lower than those of the Company's assets.
The Company may use gearing (borrowing to invest) as part of its investment strategy. If the Company utilises its ability to gear, the profits and losses incurred by the Company can be greater than those of a Company that does not use gearing.