JH Explorer in Canada: Québec "La Belle Province" is setting the pace for electrification
Portfolio Manager Tal Lomnitzer explains why Québec has all the right elements to supply the critical and strategic materials for electrification and decarbonisation.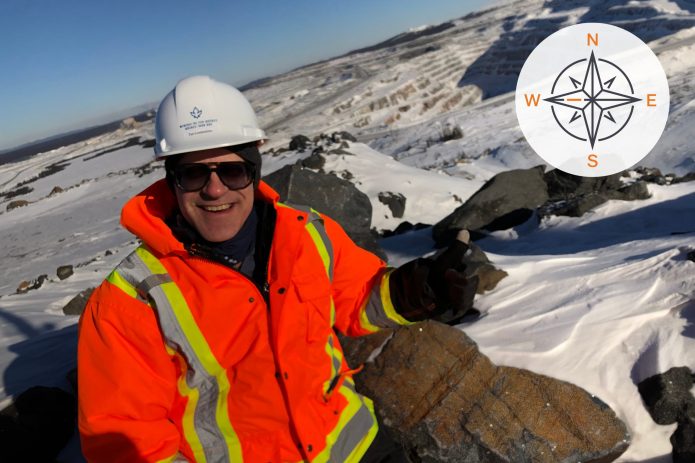 Key takeaways:
Québec has an abundant source of battery raw materials and renewable energy, with a provincial government keen to boost sustainable local industry.
Electrification is being driven by the discovery of a greener way to produce graphite and battery materials, as well as the supply of lowest-carbon footprint, high grade iron ore.
There are multiple opportunities to invest in companies that offer products providing both environmental and social benefits within the resources sector.
The JH Explorer series follows our investment teams across the globe and shares their on-the-ground research at a country and company level.
The Francophone Canadian province of Québec, nicknamed "La Belle Province" is known for producing maple syrup. In future I believe Québec will be known for its battery supply chain and contribution to supplying decarbonisation materials. On a recent trip, I visited a graphite project, an iron ore mine and a battery cathode materials factory. These are among the many resource companies that are enabling the transition to a lower carbon future, via the switch from fossil fuels to renewables and the electrification of transport, among other key decarbonisation themes. This is fuelling unprecedented demand for various minerals and metals such as lithium, cobalt, nickel and graphite, which requires investment and innovation within the resources sector and government initiatives to boost and meet this growing demand.
Québec is uniquely positioned to lead the way in battery production
Not only does Québec have critical resources like lithium, graphite and iron ore, it also has plenty of cheap, clean hydropower and ambition. There is abundant investment capital courtesy of a forward-thinking government that flexes the massive pension savings of the population to support industrial development via direct investment in companies or projects.
As a free trade partner with the US, Canada (and Québec in particular) is ideally positioned to produce both battery raw materials and the batteries themselves to feed US car makers as they electrify their vehicle offerings, spurred on by the Inflation Reduction Act in the US. This ground-breaking US legislation offers US$500 billion in new spending and tax breaks that aim to boost clean energy. These incentives are catalysing investments in domestic manufacturing capacity, encouraging procurement of critical supplies domestically or from free-trade partners, and jump-starting research and development and the commercialisation of technologies related to electric vehicles, energy storage, carbon capture and clean hydrogen.
A greener way of purifying graphite
Electric vehicle and stationary storage batteries require an anode and a cathode for current to flow. The anode chemistry varies, but generally includes lithium and some combination of nickel, manganese, cobalt, iron or phosphate. The cathode is made of natural graphite that has been micronised (broken into very fine particles), spheronised (made into uniform spheres) and purified. China currently dominates graphite production, producing 70-80% of the world's graphite and 100% of the natural graphite used in lithium ion batteries, but that looks set to change. Nouveau Monde Graphite has discovered a deposit that contains large flakes of natural graphite and is testing a more environmentally-friendly approach to purification using chlorine sourced from a neighbour company, Olin at the Bécancour Waterfront Industrial Park. Several battery supply chain companies have announced plans to build capacity, which will require significant quantities of local graphite supply.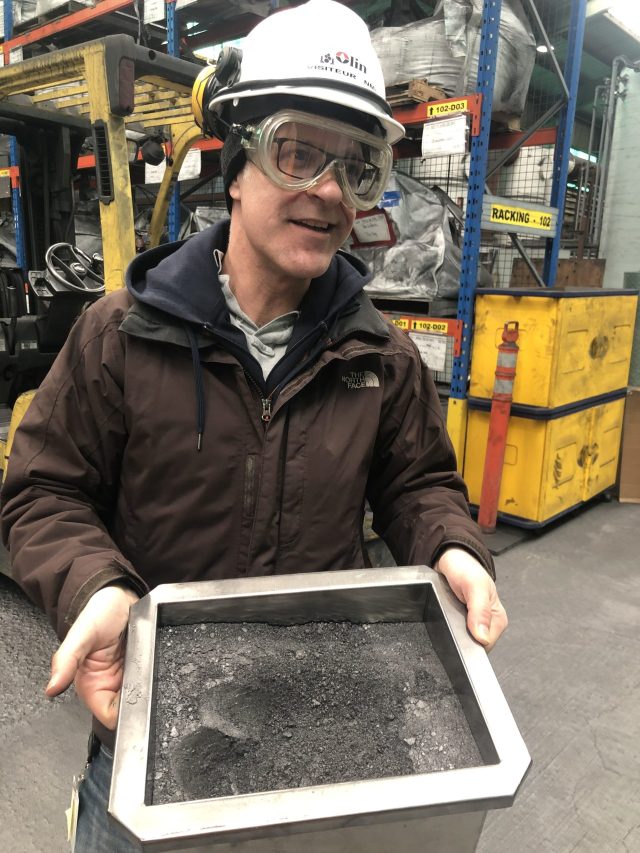 Graphite purification at Bécancour Waterfront Industrial Park.
A responsible miner providing social benefits
Iron ore too is going be required to make low-carbon footprint steel and about 700km from Montréal near the aptly named town of Fermont (or iron mountain), lies the Bloom Lake mine, which produces some of the lowest-carbon footprint, high grade iron ore available. The mine has a chequered past having gone bust under its previous owner but the current owners, Champion Iron, have turned the operation around, and through significant investment, production capacity has doubled recently. I wanted to see the operation for myself to understand how they turned a 'sow's ear into a silk purse'. My visit convinced me that not only is the company running things extremely well, but the mine is an important part of the local economy with a positive social impact, complementing the environmental benefits of the iron it sells.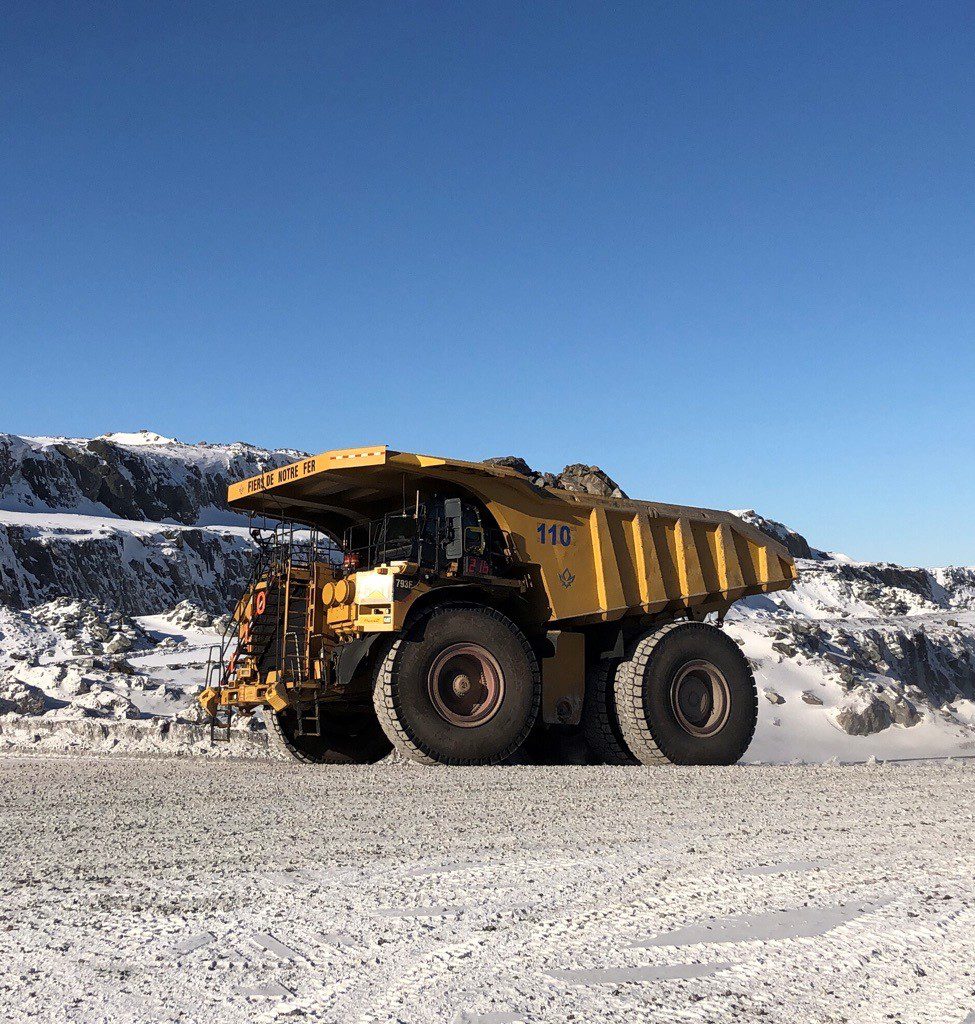 Transporting iron ore in Fermont.
Sustainable battery materials to power electrification
My final site visit was to a Cathode Active Materials (CAM)* plant. The plant's new acquirer, NanoOne, plans to commercialise a patented process for making Lithium Iron Phosphate (LFP) battery materials in a way that is less energy intensive and produces much less waste than the competing method currently used in China.
It was minus 30 degrees Celcius when I arrived in Montreal, but what I saw and learned from my trip was certainly heartwarming. As they say in Québécois – C'est tiguidou (It's good!).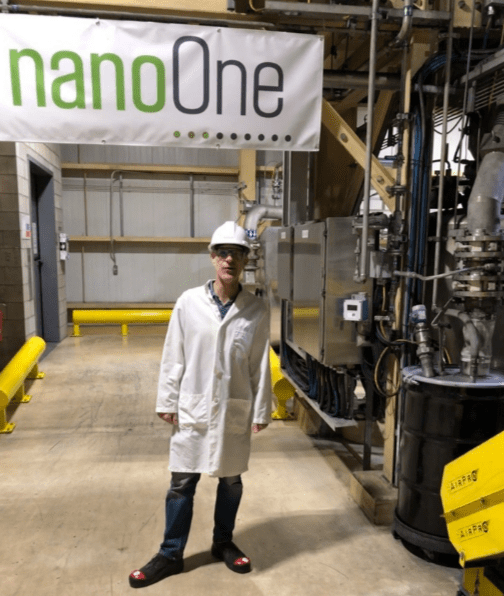 LFP Cathode material plant in Candiac, near Montréal.
*Cathode Active Materials (CAM) are composed of lithium and metal, they have different characteristics dependant on the type and ratio of metals used, which determines the performance, efficiency, reliability, costs, durability and the size of a lithium-ion battery.
IMPORTANT INFORMATION
Commodities (such as oil, metals and agricultural products) and commodity-linked securities are subject to greater volatility and risk and may not be appropriate for all investors. Commodities are speculative and may be affected by factors including market movements, economic and political developments, supply and demand disruptions, weather, disease and embargoes.
Natural resources industries can be significantly affected by changes in natural resource supply and demand, energy and commodity prices, political and economic developments, environmental incidents, energy conservation and exploration projects.
Sustainable or Environmental, Social and Governance (ESG) investing considers factors beyond traditional financial analysis. This may limit available investments and cause performance and exposures to differ from, and potentially be more concentrated in certain areas than the broader market.
These are the views of the author at the time of publication and may differ from the views of other individuals/teams at Janus Henderson Investors. References made to individual securities do not constitute a recommendation to buy, sell or hold any security, investment strategy or market sector, and should not be assumed to be profitable. Janus Henderson Investors, its affiliated advisor, or its employees, may have a position in the securities mentioned.
Past performance does not predict future returns. The value of an investment and the income from it can fall as well as rise and you may not get back the amount originally invested.
The information in this article does not qualify as an investment recommendation.
Marketing Communication.
Important information
Please read the following important information regarding funds related to this article.
The Janus Henderson Horizon Fund (the "Fund") is a Luxembourg SICAV incorporated on 30 May 1985, managed by Janus Henderson Investors Europe S.A. Janus Henderson Investors Europe S.A. may decide to terminate the marketing arrangements of this Collective Investment Scheme in accordance with the appropriate regulation. This is a marketing communication. Please refer to the prospectus of the UCITS and to the KIID before making any final investment decisions.
Specific risks

Shares/Units can lose value rapidly, and typically involve higher risks than bonds or money market instruments. The value of your investment may fall as a result.
Shares of small and mid-size companies can be more volatile than shares of larger companies, and at times it may be difficult to value or to sell shares at desired times and prices, increasing the risk of losses.
The Fund is focused towards particular industries or investment themes and may be heavily impacted by factors such as changes in government regulation, increased price competition, technological advancements and other adverse events.
The Fund follows a responsible investment approach, which may cause it to be underweight in certain sectors (due to the avoidance criteria employed) and thus perform differently than funds that have a similar financial objective but which do not apply any avoidance criteria when selecting investments.
The Fund may use derivatives with the aim of reducing risk or managing the portfolio more efficiently. However this introduces other risks, in particular, that a derivative counterparty may not meet its contractual obligations.
If the Fund holds assets in currencies other than the base currency of the Fund, or you invest in a share/unit class of a different currency to the Fund (unless hedged, i.e. mitigated by taking an offsetting position in a related security), the value of your investment may be impacted by changes in exchange rates.
Securities within the Fund could become hard to value or to sell at a desired time and price, especially in extreme market conditions when asset prices may be falling, increasing the risk of investment losses.
The Fund may incur a higher level of transaction costs as a result of investing in less actively traded or less developed markets compared to a fund that invests in more active/developed markets. These transaction costs are in addition to the Fund's Ongoing Charges.
The Fund could lose money if a counterparty with which the Fund trades becomes unwilling or unable to meet its obligations, or as a result of failure or delay in operational processes or the failure of a third party provider.