REGISTRATION
TRUST TV: UK Income
Episode 8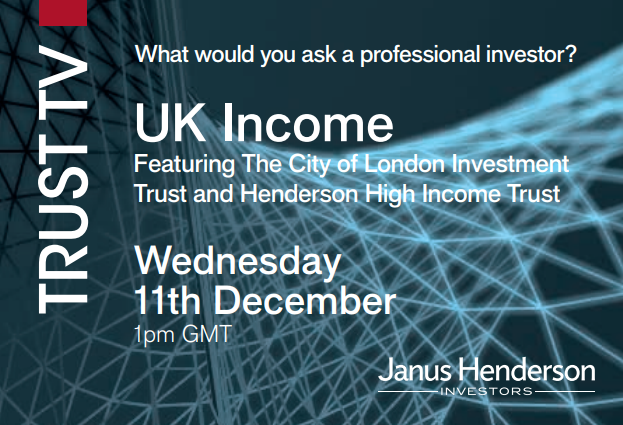 What would you ask a professional investor?
Trust TV returns on 11th December with Job Curtis, Fund Manager for The City of London Investment Trust, and David Smith, Fund Manager for Henderson High Income Trust.
Tune in at 1pm and use the Q&A facility in the corner of the screen to ask Job and David anything. If you already have a question for David or Job, you can submit it in the box below. Please ensure your questions are submitted before 11am on Wednesday 11th December for them to be answered by the managers.
Registration is free, so take the chance to pick the brains of our UK-focused investment trust managers.
For UK investors only