The Fund's investments in equities are subject to equity market risk due to fluctuation of securities values.
The Fund invests in debt securities (including below investment grade or unrated) and asset/ mortgage-backed securities/ commercial papers; and is subject to greater interest rate, credit/ counterparty, volatility, liquidity, downgrading, valuation, credit rating risks. It may be more volatile.
Read more
Investments in the Fund involve general investment, currency, hedging, economic, political, policy, foreign exchange, liquidity, tax, legal, regulatory and securities financing transactions related risks. In extreme market conditions, you may lose your entire investment.
The Fund may invest in financial derivatives instruments for investment and efficient portfolio management purposes. This may involve counterparty, liquidity, leverage, volatility, valuation, over-the-counter transaction, credit, currency, index, settlement default and interest risks; and the Fund may suffer total or substantial losses.
The Fund's investments are concentrated in US companies/ debt securities and may be more volatile.
The Fund may at its discretion pay dividends (i) pay dividends out of the capital of the Fund, and/ or (ii) pay dividends out of gross income while charging all or part of the fees and expenses to the capital of the Fund, resulting in an increase in distributable income available for the payment of dividends by the Fund and therefore, the Fund may effectively pay dividends out of capital. This may result in an immediate reduction of the Fund's net asset value per share, and it amounts to a return or withdrawal of part of an investor's original investment or from any capital gains attributable to that original investment.
Investors should not only base on this document alone to make investment decisions and should read the offering documents including the risk factors for further details.
Less
For over 25 years, this dynamic allocation strategy has delivered our equity and fixed income expertise in a one-stop core solution
The advantage of a combination of stocks and bonds
The Balanced Fund's dynamic asset allocation strategy has the flexibility to defensively position in anticipation of market volatility while seeking strong risk-adjusted returns. Unlike many competitor products where asset allocation is constrained by static targets, the Balanced Fund can actively pivot between an equity weighting of 35% to 65% depending on market conditions.
The Fund is designed to:
Offer a dynamic blend of mainly US stocks and bonds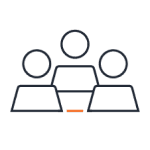 Adapt to all market conditions
Limit volatility relative to the stock market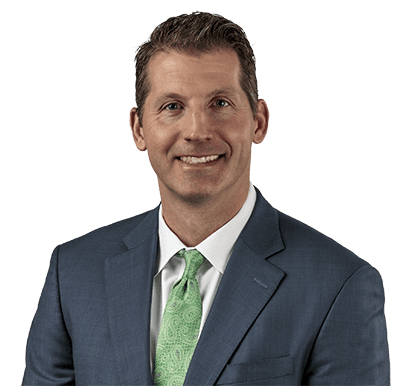 "We actively position the portfolio based on the most attractive opportunities in the equity and bond worlds, based on evolving economic conditions".
Jeremiah Buckley, CFA,
Co-Manager of the Janus Henderson Balanced Fund
Meet the Team & Documents