Making Sense of the 2020 U.S. Election
Insights on the potential market impact and investment implications of the 2020 U.S. presidential race.
The 2020 U.S. presidential election comes at a historic time, with the global economy in the grips of a pandemic and markets volatile in the face of uncertainty. What should investors focus on? Our investment teams and financial experts offer their perspectives on what the lead-up to the election – and the eventual outcome – could mean for financial markets.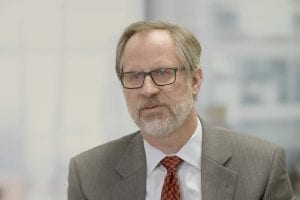 Jim Cielinski, Global Head of Fixed Income, believes central bank policy is likely to be the dominant influence on fixed income markets, regardless of who wins the US election.
Read More