Paul Algreen
Chief Information Officer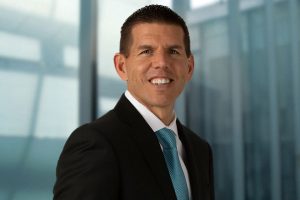 Paul Algreen is Chief Investment Officer bij Janus Henderson Investors, een functie die hij sinds 2017 vervult. Daarnaast is hij lid van het Executive Committee van Janus Henderson. Vanaf 2016 was Paul Senior Vice-President, Chief Information Officer bij Janus. Voordat hij in 2016 weer bij Janus in dienst trad, was hij Chief Technology Officer en Managing Director van de Markit Group, waar hij verantwoordelijk was voor het toezicht op alle technische aspecten van de Markit On Demand-divisie. Daarvoor was hij werkzaam als Janus Global Macro Fixed Income Trader en Vice-President Investment Technology. Eerder in zijn carrière was hij tien jaar werkzaam als handelaar, portefeuillemanager en hoofd van de technologie- en analysegroep als Chief Technology Officer voor III Associates, een vastrentend hedgefonds opgericht in 1982. Voordat hij bij III Associates aan de slag ging, bekleedde hij directeurs- en topfuncties bij verschillende technologiebedrijven.
Paul is afgestudeerd in lucht- en ruimtevaarttechniek aan het MIT en heeft een CIO Pocket Executive MBA van de Boston University School of Management. Hij is lid van het Institutional Investor Financial Technology Forum, waar hij van 2012 tot 2014 actief was in de Senior Advisory Board. Hij heeft 19 jaar ervaring in de financiële sector.
Paul Algreen is Chief Information Officer at Janus Henderson Investors, a position he has held since 2017. He is also a member of the Janus Henderson Executive Committee. Prior to this, Paul was senior vice president, chief information officer at Janus from 2016. Before rejoining Janus in 2016, he was chief technology officer and managing director for Markit Group, where he was responsible for overseeing all technical aspects of the Markit On Demand division. Previously, he served as a Janus global macro fixed income trader and vice president of investment technology. Earlier in his career, he spent 10 years as a trader, portfolio manager and leader of the technology and analytics group as the chief technology officer for III Associates, a fixed income hedge fund founded in 1982. Prior to III Associates, he held director and C-suite level positions at various technology companies.
Paul holds a degree in aeronautical and astronautical engineering from MIT and a CIO Pocket Executive MBA from Boston University School of Management. He is a member of the Institutional Investor Financial Technology Forum, where he served on the senior advisory board from 2012 to 2014. He has 19 years of financial industry experience.