Scott M. Weiner, D.Phil.
Head of Quantitative Solutions | Portfolio Manager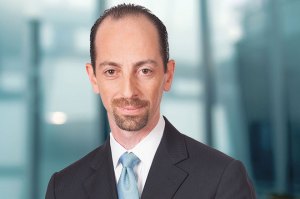 Scott M. Weiner is Head of Quantitative Solutions and a portfolio manager at Janus Henderson Investors. He is also a member of the firm's Solutions Group, a team that constructs multi-asset solutions for clients' complex investment objectives. Additionally, he is a member of the firm's Index Committee and serves on the Board of Directors for the Janus Henderson Foundation. Prior to joining VelocityShares, which Janus acquired in 2014, Scott was managing director and US head of equity derivatives and quantitative strategy at Deutsche Bank. He is the author of 'The Complete Guide to ETF Portfolio Management' and his research has been published in Mathematical Finance, The Journal of Money, Credit and Banking and The Journal of Business and Economic Statistics.
Scott received his bachelor's degree in economics from the Wharton School of the University of Pennsylvania and master's and doctoral degrees in economics from the University of Oxford. He completed the Advanced Management Program at Harvard University. Scott has 26 years of financial industry experience.