Everyone's Invested:
Fixed Income Seminar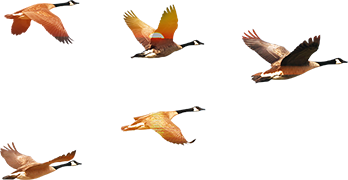 The Binary World
As the world assesses what will change after the COVID-19 pandemic, Jim Cielinski, Global Head of Fixed Income, sets the scene for our seminar by discussing the questions the Janus Henderson Fixed Income team expects to be key in setting investment strategy going forward.
Presented by:
Jim Cielinski, Global Head of Fixed Income
Asset backed; what the real world means for ABS
The technical aspects of securitisation can often make it difficult to see how it relates to the real economy. This year the dynamic between this asset class and non-financial world has become much more stark. From the political decisions of forbearance of consumer loans, to the potential impacts of climate change and flooding on the mortgage market, portfolio managers Colin Fleury and Ian Bettney look at the interaction between finance and the new-normal we find ourselves living in.
Presented by:
Colin Fleury, Head of Secured Credit
Ian Bettney, Structured Debt Portfolio Manager
Investment Grade Credit as a policy instrument
Credit has become a fixture of the central bank toolkit, so if it is now a policy tool more than a market, what are the implications for the natural owners of these assets and the Portfolio Managers managing them.
Presented by:
James Briggs, Corporate Credit Portfolio Manager
Not a typical credit cycle
The way the cycle has turned through 2020 was not how most will have predicted, so where are we and how do we navigate through the balance sheet recovery that will be coming? Structural inefficiencies around the crossover space (including fallen angels and rising stars) and smaller issuers will be an ongoing theme. How are credit managers set-up for this new environment?
Presented by:
Tom Ross, Corporate Credit Portfolio Manager
The benefit of private side investing
Loans are a market which provide the opportunity to operate as a private side investor, and this makes a substantial difference to investors in the asset class versus their public side peers. Elissa Johnson and David Milward will explain these differences, how it impacts their engagement with borrowers, and how it gave real-time insight into how the COVID crisis was impacting business.
Presented by:
David Milward, Head of Secured Loans
Elissa Johnson, Secured Credit Portfolio Manager
Unconstrained approaches; how flexibility is the most important trait in this unusual cycle
Despite having a wide selection of assets to own, global bond portfolio managers have needed to further broaden the strategies they employ to generate return in this current environment. Andrew Mulliner and Helen Anthony look at the unusual nature of this cycle, the opportunities created and the trades employed to harvest them.
Presented by:
Andy Mulliner, Head of Global Aggregate Strategies
Helen Anthony, Global Multi-Sector Fixed Income Portfolio Manager