CLOs: a growing market for investors seeking higher yields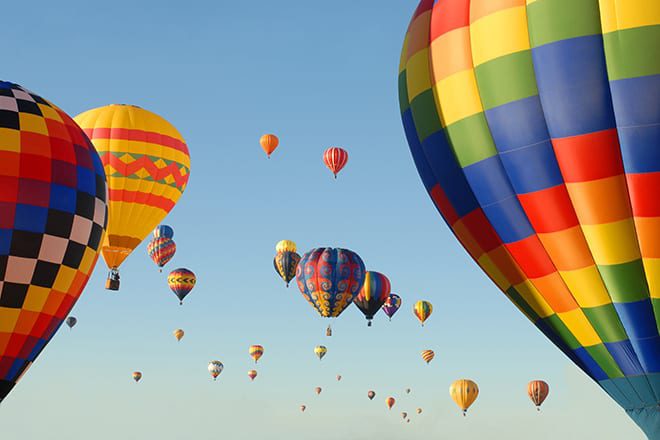 31 Aug 2022
1

minute read
Collateralised Loan Obligations (CLOs) are managed portfolios of bank loans that have been securitised into different instruments of varying credit risk and thus varying credit ratings. CLOs are increasingly the linkage between the needs of smaller companies seeking financing and investors seeking higher yields.
Historically, most CLOs were privately placed into the hands of large institutional investors. But as the CLO market has grown, more opportunities for investors to include CLOs in their portfolios are emerging.
Our Market Overview explains why CLOs can be an attractive addition to a diverse portfolio of government and corporate bonds, and can complement other securitised holdings, such as mortgage-backed securities (MBS) and asset-backed securities (ABS).
Download
These are the views of the author at the time of publication and may differ from the views of other individuals/teams at Janus Henderson Investors. References made to individual securities do not constitute a recommendation to buy, sell or hold any security, investment strategy or market sector, and should not be assumed to be profitable. Janus Henderson Investors, its affiliated advisor, or its employees, may have a position in the securities mentioned.
Past performance does not predict future returns. The value of an investment and the income from it can fall as well as rise and you may not get back the amount originally invested.
The information in this article does not qualify as an investment recommendation.
Marketing Communication.
Important information
Please read the following important information regarding funds related to this article.
Janus Henderson Capital Funds Plc is a UCITS established under Irish law, with segregated liability between funds. Investors are warned that they should only make their investments based on the most recent Prospectus which contains information about fees, expenses and risks, which is available from all distributors and paying/facilities agents, it should be read carefully. This is a marketing communication. Please refer to the prospectus of the UCITS and to the KIID before making any final investment decisions. The rate of return may vary and the principal value of an investment will fluctuate due to market and foreign exchange movements. Shares, if redeemed, may be worth more or less than their original cost. This is not a solicitation for the sale of shares and nothing herein is intended to amount to investment advice. Janus Henderson Investors Europe S.A. may decide to terminate the marketing arrangements of this Collective Investment Scheme in accordance with the appropriate regulation.
Specific risks

An issuer of a bond (or money market instrument) may become unable or unwilling to pay interest or repay capital to the Fund. If this happens or the market perceives this may happen, the value of the bond will fall.
When interest rates rise (or fall), the prices of different securities will be affected differently. In particular, bond values generally fall when interest rates rise (or are expected to rise). This risk is typically greater the longer the maturity of a bond investment.
The Fund invests in high yield (non-investment grade) bonds and while these generally offer higher rates of interest than investment grade bonds, they are more speculative and more sensitive to adverse changes in market conditions.
Callable debt securities, such as some asset-backed or mortgage-backed securities (ABS/MBS), give issuers the right to repay capital before the maturity date or to extend the maturity. Issuers may exercise these rights when favourable to them and as a result the value of the fund may be impacted.
If a Fund has a high exposure to a particular country or geographical region it carries a higher level of risk than a Fund which is more broadly diversified.
The Fund may use derivatives to help achieve its investment objective. This can result in leverage (higher levels of debt), which can magnify an investment outcome. Gains or losses to the Fund may therefore be greater than the cost of the derivative. Derivatives also introduce other risks, in particular, that a derivative counterparty may not meet its contractual obligations.
When the Fund, or a share/unit class, seeks to mitigate exchange rate movements of a currency relative to the base currency (hedge), the hedging strategy itself may positively or negatively impact the value of the Fund due to differences in short-term interest rates between the currencies.
Securities within the Fund could become hard to value or to sell at a desired time and price, especially in extreme market conditions when asset prices may be falling, increasing the risk of investment losses.
The Fund may incur a higher level of transaction costs as a result of investing in less actively traded or less developed markets compared to a fund that invests in more active/developed markets. These transaction costs are in addition to the Fund's Ongoing Charges.
Some or all of the ongoing charges may be taken from capital, which may erode capital or reduce potential for capital growth.
The Fund could lose money if a counterparty with which the Fund trades becomes unwilling or unable to meet its obligations, or as a result of failure or delay in operational processes or the failure of a third party provider.
In addition to income, this share class may distribute realised and unrealised capital gains and original capital invested. Fees, charges and expenses are also deducted from capital. Both factors may result in capital erosion and reduced potential for capital growth. Investors should also note that distributions of this nature may be treated (and taxable) as income depending on local tax legislation.