Jason England
Portfolio Manager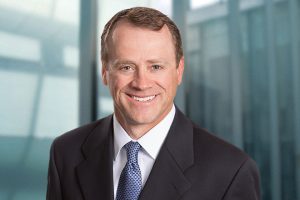 Jason England is a Global Bonds Portfolio Manager at Janus Henderson Investors responsible for co-managing the Absolute Return Income and Absolute Return Income Plus strategies. Prior to joining Janus in 2017, Jason was with PIMCO, most recently as senior vice president and portfolio manager for core sector fund separate account portfolios. While there from 1994 to 2015, he was involved with launching their first hedge fund, exchange-traded fund, and global multi-asset product portfolios as well as management of numerous fixed income and asset allocation portfolios.
Jason received both a bachelor's degree in business administration and finance and his MBA from the University of Southern California, Marshall School of Business. He has 27 years of financial industry experience.
Articles Written
Portfolio Managers Nick Maroutsos, Dan Siluk and Jason England talk candidly about how geopolitics and low interest rates are influencing the market.
In this round-table discussion, Nick Maroutsos, Dan Siluk and Jason England, portfolio managers on the Absolute Return Income strategy, talk candidly about matters affecting markets and how these are influencing their investment decisions.
In this video update, Co-Head of Global Bonds Nick Maroutsos and Fixed Income Portfolio Manager Jason England explain why they believe the US Federal Reserve (Fed) was correct not to cut rates at their latest meeting on Wednesday 19 June, and discuss which factors may justify a move lower in July.