Stay on the right side of disruption
Disruption is rippling through the global economy at a rapid pace. Such dramatic change is being felt across industries and geographies, and potentially shaping the long-term performance of investors' portfolios. At Janus Henderson, we use fundamental analysis in an effort to identify new investment opportunities and stay on the right side of disruption.
Three major trends behind disruption
We believe three megatrends are helping transform the global economy and creating new investment opportunities: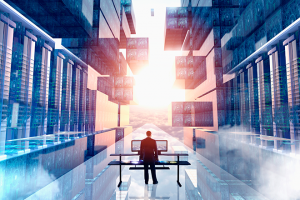 Cloud computing, mobility, the Internet of Things and artificial intelligence are some of the powerful and investable trends reshaping the global economy.
Read more
Harness the power of disruption in your portfolio
A time of accelerating change can be unsettling for investors and make it harder to achieve financial goals. Janus Henderson's expert investment teams can help offer solutions.
For over 20 years, this dynamic allocation strategy has delivered our equity and fixed income expertise in a one-stop core solution.
Learn More
By understanding the science and business of health care, the strategy invests in companies addressing unmet medical needs or improving health care efficiencies.
Learn More
An investment approach driven by bold thinking
We believe in confronting uncertainty head-on – not merely reacting to change but finding opportunity in it. Hear from our investment professionals on how they apply this approach in their fundamental research, part of an ethos we call
Knowledge. Shared.