Keep it real (return) with high dividends
The Portfolio Construction and Strategy Team discusses the valuable diversification benefits and potential for higher dividend yields ex-U.S. equities may offer and explains why active management is warranted to avoid value traps.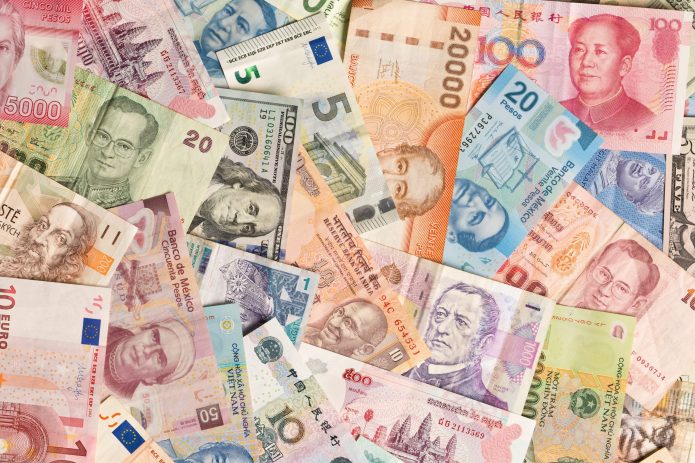 Sep 5, 2022
3

minute read
This article is part of the latest Trends and Opportunities report, which seeks to provide therapy for recent market shocks by offering long-term perspective and potential solutions.
Ex-U.S. equities may offer diversification benefits and higher dividends, but active management is warranted to avoid value traps.
YTD Recap
The Russia/Ukraine conflict, tightening monetary policies and elevated inflation negatively weighed on the ex-U.S. equity market during the first half of the year.
The classically defensive technology sector was hit hardest due to higher discount rates compressing valuations, while the more cyclical consumer discretionary sector also faced inflation headwinds, resulting in a more conservative consumer spending pattern overseas.
As companies have struggled with rising rates and inflation, higher yielding stocks with growing dividends have outpaced the broad market year to date as the higher income potential helped offset lower price returns.
MSCI EAFE Style, Size, and Sector Returns
| | Value | Core | Growth |
| --- | --- | --- | --- |
| Large | -12.0% | -19.0% | -25.0% |
| Mid | -17.0% | -23.0% | -29.0% |
| Small | -18.0% | -23.0% | -28.0% |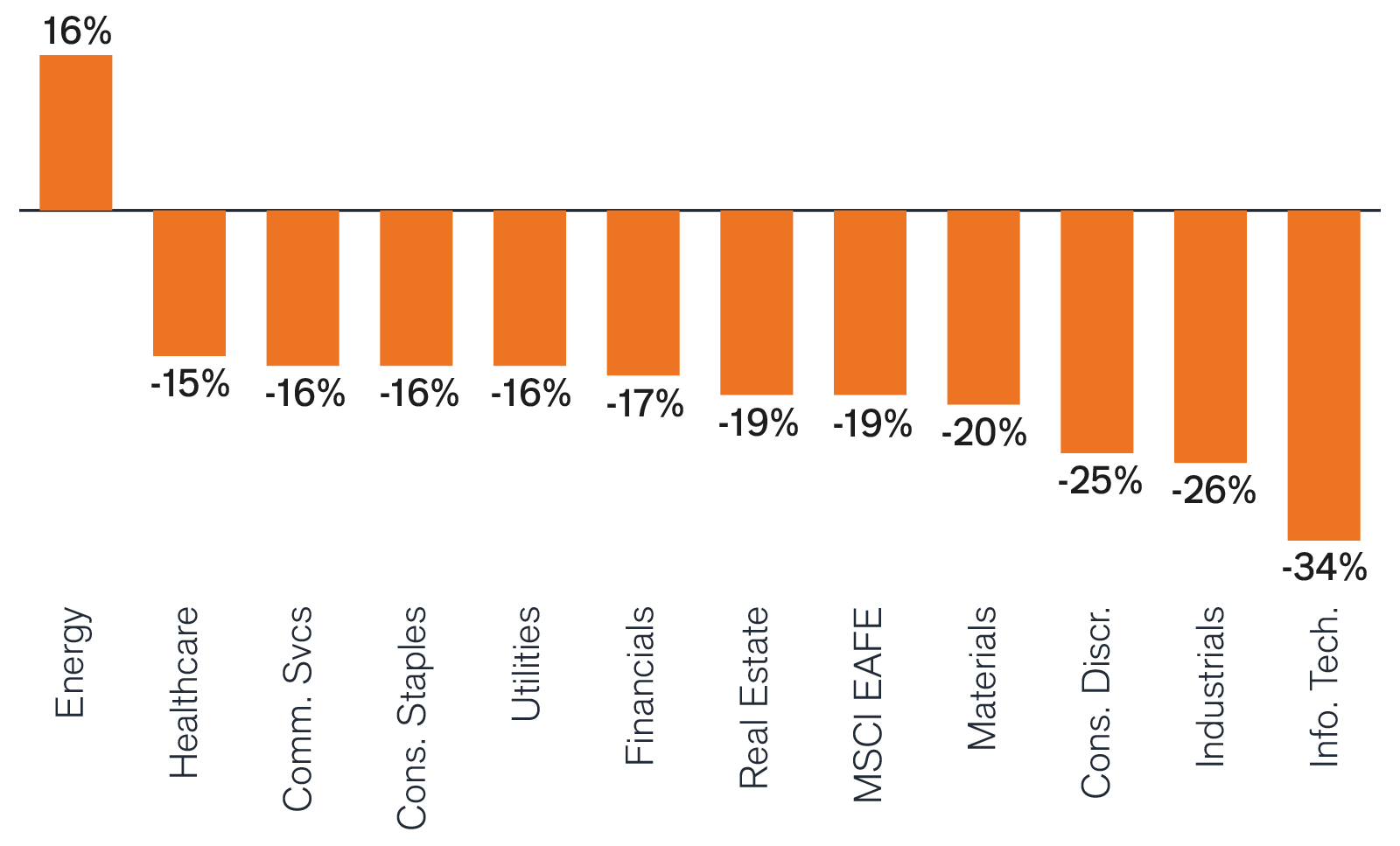 Source: Morningstar, YTD returns through 8/31/22; Style/size table and GICS sector chart based on MSCI EAFE indices.
Outlook
Ex-U.S. equities may present valuable diversification opportunities as many of these markets provide more cyclical, value-oriented exposure relative to the U.S.
This shift toward value-oriented markets provides the opportunity for investors to increase allocations to companies that pay high dividends, which can be an indicator of high quality and are often accompanied by sustainable cash flows, good profitability and strong balance sheets.
While faced with more near-term geopolitical uncertainty, the ex-U.S. market is at an earlier stage in the post-COVID demand recovery and can provide access to higher-quality dividend-paying companies that tend to be more resilient through periods of volatility.
Higher yielding stocks, with growing dividends, have outperformed the broad market YTD

Source: Morningstar, YTD returns through 8/31/22.
PCS Perspective
At this point in the economic cycle, ex-U.S. equities offer a wide array of diversification benefits across geographies, styles and sectors – all while providing higher dividend yields for investors seeking income diversification and higher real yields to help combat inflation.
Additionally, dividends provide the bulk of real equity returns over the long term. This is especially important during higher inflation regimes, where stocks with higher, growing dividends have a propensity to outperform the broader market.
Not all high dividend paying stocks are created equal, however. Active management is warranted to avoid structurally declining companies and value traps by focusing on sustainable cash flows and strong balance sheets that provide support for consistent portfolio income generation.
Dividend yield and dividend growth provide majority of the real equity return (Since 1970)

Source: SG Cross Asset Research/Equity Quant, MSCI, Refinitiv. As of 6/30/22.