Mid-Year Market GPS: When it Comes to Stocks, Trade Rules
Which themes are shaping the 2019 investment landscape? Read our investment teams' thinking in the Janus Henderson Mid-Year Market GPS.
The trade disputes that started between the U.S. and China in 2018, and extended to other regions in 2019, could continue a while longer. George Maris, Co-Head of Equities – Americas, explains why that matters for investors.
Key Takeaways
Trade disputes remain the biggest source of uncertainty for the U.S. equity market, in our opinion, and are likely to persist into the second half of 2019.
Consequently, we believe the Federal Reserve and other major central banks will keep monetary policy accommodative for a while longer, especially if political uncertainty continues.
Although valuations for some equities climbed during the market's rally in early 2019, others, including stocks of many financial and energy companies, trailed their peers and now look relatively attractive.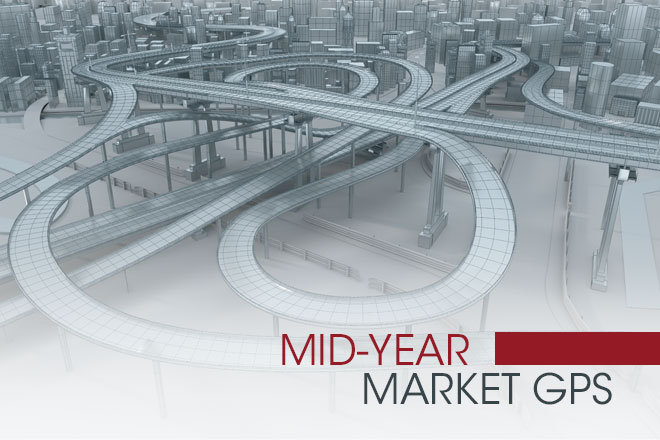 Investment Themes that Matter – Market GPS Discussion
Janus Henderson experts Alex Crooke (equities), Michael Ho (multi asset/alternatives) and Jim Cielinski (fixed income) explore the key themes for the second half of 2019. Aligning with the Janus Henderson Mid-Year Market GPS outlooks, the discussion will assess potential impacts and opportunities for investors in the months ahead.
Listen Now
Subscribe for relevant insights delivered straight to your inbox