Summer Greenwood Project interns: Planting the seeds of financial literacy
Wealth Strategist Ben Rizzuto discusses the insight he gained into younger generations' views on financial literacy while working with summer interns from the Greenwood Project.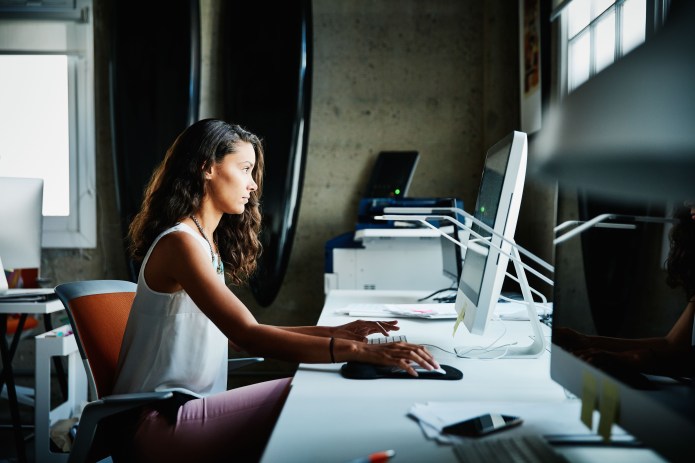 Sep 6, 2023
5

minute read
Key takeaways:
Working with interns from the Greenwood Project (GP) offered important clues for how our industry can better educate and engage with younger investors.
While this summer's interns are optimistic about their futures, they all mentioned roadblocks they've encountered as they try to improve their financial literacy.
Providing simple, relatable educational tools is key to helping younger people gain the knowledge and skills they need, as is dedicating time to support those educational efforts.
Janus Henderson has again had the pleasure of hosting interns from the Greenwood Project this summer.
The Greenwood Project (GP) provides career opportunities to high-achieving Black and Latinx students through paid internships, educational field trips, a FinTech coding bootcamp, and a summer Financial Institute that provides simulated training for the financial services and technology industries.
I've been fortunate to have the opportunity to interact with them and gain their insights on financial literacy, how young people view those of us who work in financial services, and how they envision their financial futures.
This summer we're highlighting the thoughts and opinions of GP interns Lorenzo Alvarez (Illinois State University, 2026), Elixander Custodio (Harold Washington College, 2026), Tedros Mekonen (Illinois State University, 2026) and Olivia Perez (DePaul University, 2026).
Their insights provide some important clues for how our industry should think about young people, what they're looking for from us, and how we can better educate and engage with younger investors.
Cautiously optimistic
One thing I took away from speaking with these young people is that they are all optimistic about their futures. They believe they are on a good path financially and are taking steps to create good saving and spending habits. However, they did mention some roadblocks they've encountered as young people trying to improve their financial literacy. For example, everyone commented on how the amount of financial information out there today is overwhelming, and both Elixander and Lorenzo commented on how it can make someone unsure of what is correct and what isn't.
So, how can we help?
While basic finance has been largely absent from most grade-school curricula up to this point, more and more resources are being put into financial literacy for high-school students. These are great efforts that can help young people acquire the skills they'll need to manage their finances as adults, but Tedros brought up a good point on this front: He noted that "teachers are not financial advisors," and therefore "having a course run by experts from the industry is crucial to getting an understanding of investments, savings, and other topics."
America's teachers are asked to do so much these days.; asking them to be financial educators may not be in anyone's best interest. For that reason, financial professionals might consider partnering with local high schools and universities to provide educational programs. In fact, I'll be partnering with my daughter's high school this fall to lead some classes on financial topics. Not only is this a great way to educate young people, but it helps Janus Henderson develop brand awareness in the community and with future investors.
"Down to learn"
Another question I asked the GP interns that I think sparked some interesting – and encouraging – responses was, "What do you wish the financial community knew about you?" Whether it was Olivia telling me that she was "fascinated by the idea of saving and investing" or Lorenzo putting it as simply as saying "I'm down to learn more," every young person I have spoken to over the past two summers has voiced a desire to learn.
The question is, how do we make it easy for everyone involved? Financial advisors clearly need to spend time educating the clients they manage assets for, and students need to be willing to devote time to these subjects. With that said, I think those of us in financial services need to offer simple tools to those who want them.
Those tools can take many different forms (PDFs, videos, audio, social media, etc.), but I think the key is that they're easy to use. It should go without saying that they should be jargon-free, but relatability is also important.  For example, when talking about asset allocation, you could liken the topic to the ingredients that go into making a pizza, a smoothie, or a salad. In other words, as Olivia noted, make them easy to digest (pun intended!). We've tried to do this at Janus Henderson with many of our client-facing resources.
Family and finances
Another topic I broached with the interns was whether finances came up during conversations with their families. In most cases, I found that parents rarely discussed these issues with their children. However, I was interested to learn that Elixander has taken the lead for his family in this area by proactively discussing family financial goals with his parents and siblings. Similarly, Tedros has found he has had to take the initiative of bringing up finances with his parents, and when he does, he said they tend to focus more on saving versus investing. Both cases demonstrate how children  may play a key role in not only their own financial literacy and success, but also that of their parents and their siblings.
This summer's GP/JHI interns have once again shown me that they are willing and excited to improve their financial literacy. All they have asked of us in the financial community is a little bit more of our time. That could mean taking the time to stop by your local high school to discuss the importance of savings early in life. Or time to consider and change the way we've explained a financial topic to clients so it's more understandable.
Whatever it is we choose to do, taking the time to plant these seeds will pay dividends not only for young Americans, but also their families, our communities, and the financial professionals who gain the trust of their future clients.