In this proprietary research report, we highlight how the challenging market and economic environment has impacted the attitudes and behaviors of Janus Henderson's self-directed investor base, and provides key takeaways advisors can use when addressing these concerns with clients.
Stock Market and Inflation
How concerned are individual investors?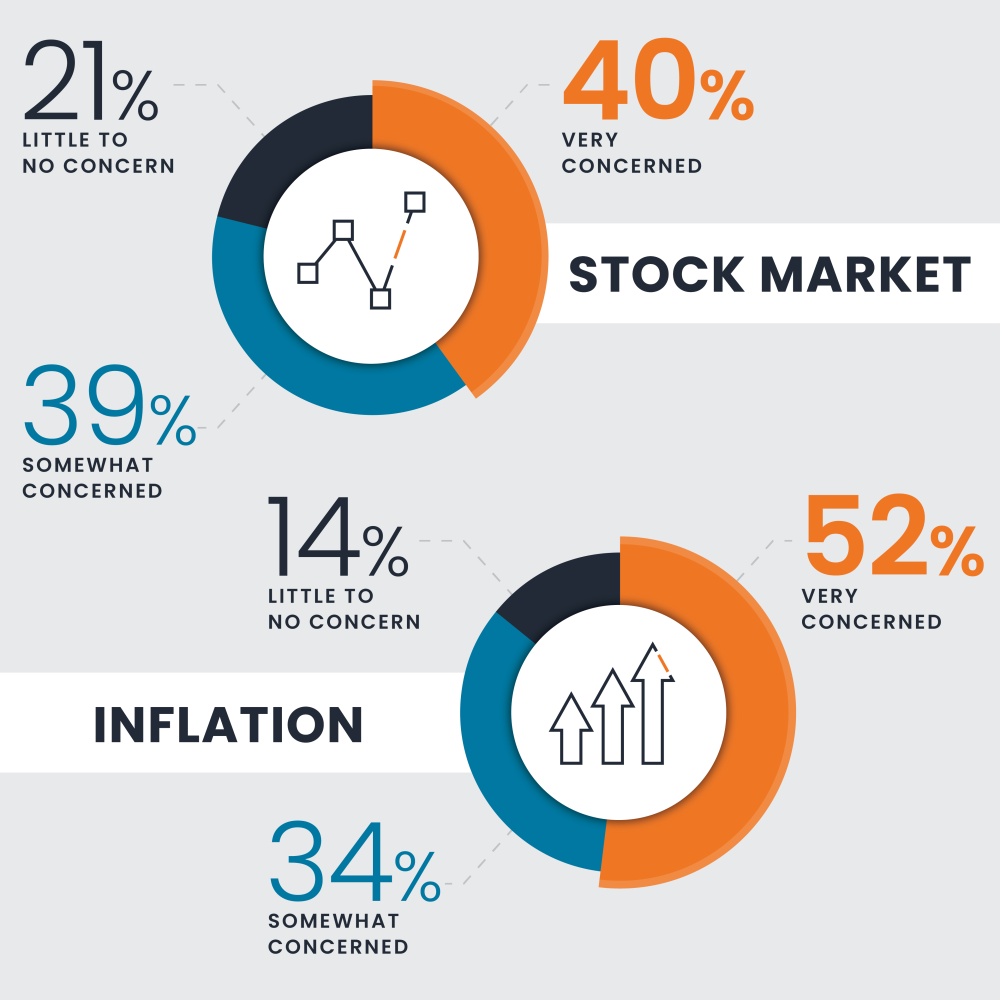 Market Moves
Have investors moved out of stocks and bonds because of current economic conditions?
Stock Market Expectations
Do investors believe the S&P500® will be higher or lower one year from now?
Retirement Confidence
Has stock market performance and rising inflation impacted retirement confidence?
Spending Behaviors
Has stock market performance and inflation impacted spending behaviors?
With both stocks and bonds posting losses year-to-date in 2022, and headlines on rising prices becoming an everyday occurrence, investors have good reason to be concerned. Recent market declines will inevitably lead to delayed retirements and budget adjustments for some investors.

Matt Sommer, Head of Defined Contribution and Wealth Advisor Services
With both stocks and bonds posting losses year-to-date in 2022, and headlines on rising prices becoming an everyday occurrence, investors have good reason to be concerned. Recent market declines will inevitably lead to delayed retirements and budget adjustments for some investors.

Matt Sommer, Head of Defined Contribution and Wealth Advisor Services