Three Tiers of Retirement Income
A simple, yet powerful tool to help investors allocate money to generate the cash flow they need

In a low interest rate environment, generating income can be challenging for many retirees. As a result, the search for a competitive yield has led some investors to assume additional, but not always fully understood, risk.
The impact of these decisions is commonly felt during times of market volatility and prolonged economic stress and can quickly devastate a portfolio's ability to generate sustainable, long-term cash flow.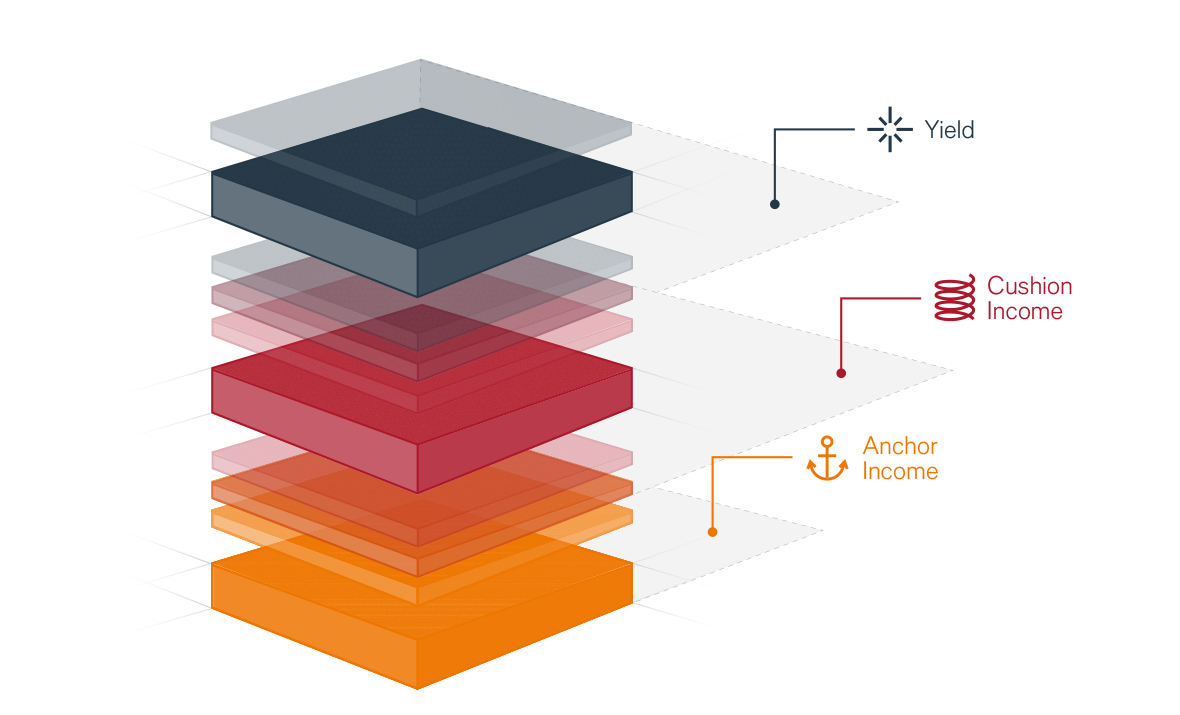 Investors looking for income may benefit by implementing an entirely different approach to their investment decisions. The starting point is the recognition that income and yield are two entirely different concepts.
Be in the Know
Interested in receiving the latest insights and wealth planning strategies straight to your inbox?
Subscribe to our Wealth Management Subscription
Insight from our wealth management experts to help clients navigate the markets and opportunities ahead.
Our Cash PLUS ETF - A capital preservation and income-focused ETF that seeks returns above cash
Seeks high, current income with lower volatility than a dedicated high-yield strategy
Investing across a wide range of fixed income securities, the Fund seeks income and total return while actively managing duration and credit exposure
A high-conviction strategy that targets high, dependable income from high-yielding, high-quality global equities
Webinars
Join our experts as they share insights on market themes, retirement and professional development. Many of our webinars offer continuing education credit.
2020 Essentials of Wealth Planning in an Uncertain World
Comprehensive wealth planning strategies to provide unparalleled value to your best clients throughout the year with ideas on tax, financial, estate and retirement planning.
CE At Your Fingertips
Many of our seminars are available through an interactive online portal. From this site you can access, register and complete your credit at your convenience.