ALTERNATIVES CAPABILITIES
Our diversified alternative investment strategies are designed to deliver attractive risk-adjusted returns with moderate volatility and low correlations to traditional asset classes.
We believe that over time, in addition to potentially helping reduce the overall risk and volatility of a portfolio, a diversified mix of asset classes and strategies that includes alternative investments, may offer sources of positive expected return independent of market direction or the broader market environment.
Diversified Alternatives Portfolio Managers Steve Cain and David Elms discuss our approach to Multi Strategy and how they seek to source alpha from a broad range of opportunities across markets
The Diversified Alternatives team is made up of 22 investment professionals situated in the UK, US, Australia and Singapore. The team brings together a cross-asset class combination of alpha generation, risk management and efficient beta replication strategies.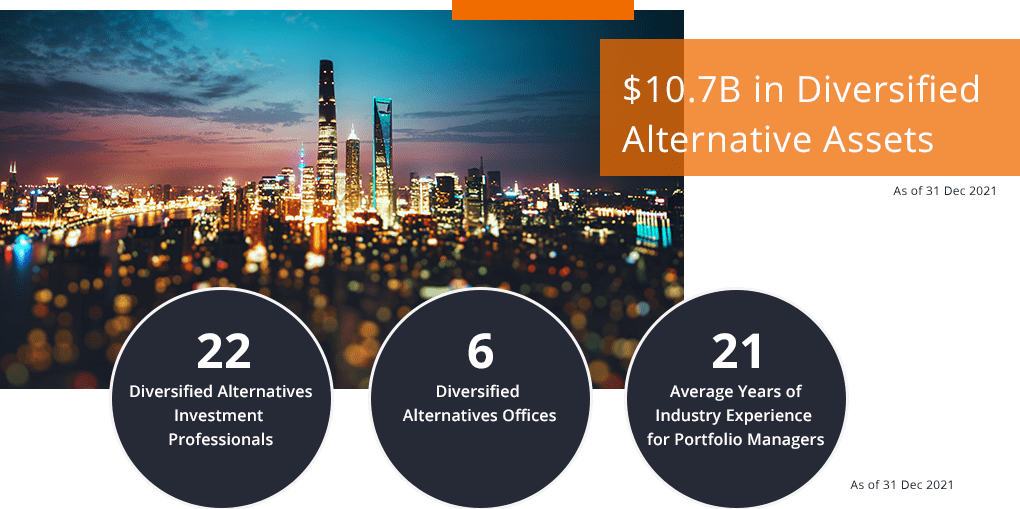 Alternative Perspectives
Insight from our Diversified Alternatives team to help clients navigate the markets and opportunities ahead.
Featured Insights
Our intellectual capital is readily available and central to our Knowledge Shared approach.
Investment solutions and customized offerings are tailored to meet client needs and constraints.
This market-neutral, alternative strategy invests across a diversified set of bottom-up strategies combined with a top-down "protection" strategy.