Ali Dibadj joined Janus Henderson as Chief Executive Officer (CEO) in June 2022. With over 25 years of experience in asset management and management consulting, his track record, experiences, and vision are key to supporting the goals of our valued clients.
Discover what attracted Ali to the role and the strong potential he sees in our company in this short video.
Janus Henderson Investors
Connections enable strong relationships with clients based on trust and insight as well as the flow of ideas among our investment teams and our engagement with companies, all of which allow us to make a positive difference. These connections are central to our values as a firm, to what active management stands for and to the outperformance we seek to deliver.
Janus Henderson is a global asset manager with more than 348 investment professionals and expertise across all major asset classes. Our individual, intermediary and institutional clients span the globe and entrust us with more than US$274.6bn of their assets*. Our commitment to active management offers clients the opportunity to outperform passive strategies over the course of market cycles. Through times of both market calm and growing uncertainty, our managers apply their experience weighing risk versus reward potential – seeking to ensure clients are on the right side of change.
*Source: Janus Henderson Investors. Staff and AUM data as at 30 September 2022. AUM data excludes Exchange-Traded Note ('ETN') assets.
ACTIVE BECAUSE ACTIVE MATTERS
We selectively invest in what we believe are the most compelling opportunities. Our investment teams are free to form their own views and seek to actively position portfolios to connect clients with their financial objectives.
GLOBAL STRENGTH TO DELIVER LOCAL SOLUTIONS
We offer true global reach with a presence in all major markets, combined with the responsiveness, tailored solutions and personal touch you would expect from a local partner.
EMPOWERING CLIENTS THROUGH KNOWLEDGE SHARED
We connect our clients with insights and knowledge that empower them to make better investment and business decisions.
Active because active matters
OUR INVESTMENT TEAMS APPLY THEIR EXPERTISE TO ANALYSE RISK VERSUS RETURN POTENTIAL, ENGAGE EXTENSIVELY WITH COMPANIES AND INVEST WITH CONVICTION
The teams are structured in ways that we believe are best suited to their asset classes and operate with an appropriate level of flexibility within a risk-managed environment. This means our teams are genuinely active, utilising insight and originality in seeking to take advantage of market inefficiencies.
INVESTMENT DECISIONS ARE SUPPORTED BY SYSTEMS AND TECHNOLOGY THAT ENABLE DEEP RESEARCH AND RIGOROUS RISK MANAGEMENT
Our fixed income teams employ a global research and risk management system and our equities teams use award-winning proprietary portfolio construction and collaboration technology. We recognise that certain levels of risk must be taken to generate outperformance, and our controls are intended to ensure that this risk is in accordance with client expectations and investment manager intentions.
ENVIRONMENTAL, SOCIAL AND GOVERNANCE (ESG) CONSIDERATIONS ARE FACTORED INTO OUR DECISION-MAKING
Our teams embed ESG in their investment processes as they deem appropriate, seeking to identify sustainable business practices that can generate long-term value for investors. As an active manager, we recognise we have the ability to influence corporate behaviour as we connect clients with investment opportunities that we believe will provide benefits today and in the future.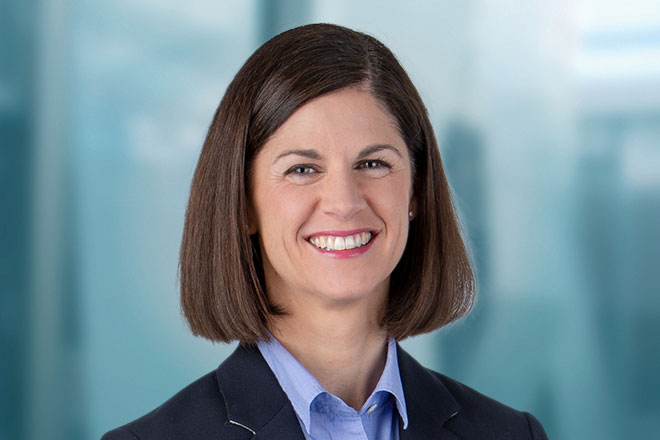 Georgina Fogo,




  Chief Risk Officer
"At Janus Henderson, we act like owners. This means taking pride in what we do as we seek to pursue excellence in the investment results we deliver. It also means acting responsibly at all times in recognition of the trust our clients have put in us."
Global strength to deliver local solutions
WE OFFER TRUE GLOBAL REACH WITH A PRESENCE IN ALL MAJOR MARKETS, COMBINED WITH THE RESPONSIVENESS, TAILORED SOLUTIONS AND PERSONAL TOUCH YOU WOULD EXPECT FROM A LOCAL PARTNER
Janus Henderson's global network of distribution and investment specialists connect our best ideas and capabilities with an in-depth understanding of client needs. We then deliver tailored solutions designed to meet requirements in different markets.
A rich heritage
Janus Henderson was formed in 2017 from the merger of two complementary businesses that trace their roots back much further. Henderson Global Investors was established in the UK in 1934 and largely offered bottom-up, analysis-based strategies. US-domiciled Janus Capital Group was founded in 1969, also with a strong research-based approach to security selection. The core client bases of each group were regionally distinct, and the merger of equals formed a truly global platform.
Strength for the future
Janus Henderson today has significant assets under management, a broad spectrum of investment capabilities and a distribution team with a wide reach. These capabilities are particularly important at a time of such change at an industry, regulatory and client level. Our evolution means we are well placed to offer solutions appropriate to varying economic circumstances and client needs.

US$274.6bn assets under management

Over 348 investment professionals

Diversified AUM by Client Type
Source: Janus Henderson Investors. Staff and AUM data as at 30 September 2022. AUM data excludes Exchange-Traded Note ('ETN') assets. 

More than
2,000
Employees


Over 348
investment
professionals
Empowering clients through Knowledge Shared
At Janus Henderson, we seek to connect our clients with insights and knowledge that empower them to make better investment and business decisions.
What is Knowledge Shared?
Timely perspectives on investment themes and major market events.
Transparency in explaining how we think, invest and translate our insights into portfolio positioning.
Access to subject matter experts on portfolio construction, professional development and other contemporary industry topics through our Knowledge Labs® programs.
We highly value the thinking of our investment teams and seek to share it with clients in an open and timely manner as part of our Knowledge Shared approach.
It can be found in the articles and videos we post to our website or longer-form white papers based on proprietary research and analysis. It can be found in the events we stage globally, where clients hear directly from our teams, or the many webinars and podcasts we host. It also can be found in our many contributions to press articles, interviews and social media posts.
Sharing forward-looking views and timely access to manager thinking, in addition to our regular client reporting, has resulted in Knowledge Shared winning numerous awards. We believe knowledge is powerful when it is shared.
AT JANUS HENDERSON, WE SEEK TO CONNECT OUR CLIENTS WITH INSIGHTS AND KNOWLEDGE THAT EMPOWER THEM TO MAKE BETTER INVESTMENT AND BUSINESS DECISIONS.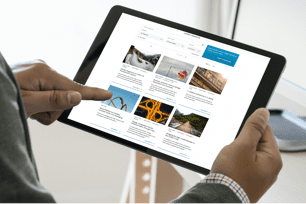 Our investment capabilities
"Meeting our client goals is the true measure of our success. We seek to combine our expertise within a risk-focused environment as we work towards delivering intended outcomes for clients."
Our investment teams and their approaches are shaped with the client in mind. Products are developed to meet evolving needs, and investment managers operate within clearly articulated parameters as they seek to achieve stated or agreed upon objectives. Transparency of process, positioning and progress towards meeting objectives are central to our approach, and our investment and distribution teams seek to keep clients informed at every stage.
We offer expertise across all major asset classes, with investment teams situated around the world. Janus Henderson's capabilities are grouped under five headings, and more information can be found on our websites globally.
Equities
We offer a wide range of equity strategies encompassing different geographic focuses and investment styles. The teams include those with a global perspective, those with a regional focus – US, Europe, Asia Pacific and Emerging Markets – and those invested in specialist sectors. A range of growth, value and absolute return styles are employed. These teams generally apply processes based on fundamental research* and bottom-up stock picking.
Fixed Income
Our Fixed Income teams provide active asset management solutions to help clients meet their investment objectives. From core and multi-sector investing to more focused mandates, we offer innovative and differentiated techniques expressly designed to support our clients as they navigate each unique economic cycle. The capabilities of these teams are available through individual strategies or combined in custom-blended solutions.
Multi-Asset
Janus Henderson Multi-Asset includes teams in the US and UK. The US-based teams manage US and global asset allocation strategies. The UK-based team has asset allocation specialists, traditional multi-manager investors and those focused on alternative asset classes.
Alternatives
The Janus Henderson Alternatives teams manage a range of investment solutions aimed at delivering specific outcomes tailored to meet the needs and constraints of clients. The team brings together specialised skills to manage multi-asset, absolute return investment solutions for clients within risk controlled frameworks.
*Fundamental research: The analysis of information that contributes to the valuation of a security, such as a company's earnings or the evaluation of its management team, as well as wider economic factors.
EQUITIES
US$161.8bn*
---
FIXED INCOME
US$58.5bn*
---
MULTI-ASSET
US$43.8bn*
---
ALTERNATIVES
US$10.5bn*
---
Source: Janus Henderson Investors. Staff and AUM data as at 30 September 2022. AUM data excludes Exchange-Traded Note ('ETN') assets.
Connecting with our clients
WHAT OUR CLIENTS EXPECT: 
Collaboration
We work as teams across investments, distribution and all central functions of the firm towards the end goal of delivering for clients. This has fostered an environment of connectivity applicable within the organisation and externally. We believe in blending the views of experts and reaching solutions together.
Alignment
Clients entrusting their investment decisions to us is a responsibility we do not take lightly. We understand that future plans and security depend on whether we deliver. Our relationships are not transactional – rather, they are partnerships built on trust. We are not simply a product manufacturer, but a partner seeking to evolve what we offer and provide expert insight to help inform client decision-making throughout the investment journey.
Access
We continue to enhance our distribution channels and broaden our reach across product ranges to allow more clients to tap into our areas of strength. This requires a sharp view of the strategies and gaps in the market where we can be genuinely differentiated and meet a need. We aim to connect the right product with the right client at the right time.
Support
Investment performance is what we seek to deliver but there are additional ways that we can add value as an active manager. These vary to the needs of our clients, but we offer our services as widely as possible.
Our Portfolio Construction and Strategy team, which performs rapid, customised analyses for financial professionals to help identify product opportunities and to deliver data-driven diagnostics and insights.
Timely content and communications based on gauging our clients' concerns and addressing them in a timely fashion.
We also have a strong history of providing professional development programmes for our clients in North America under our Knowledge Labs offers. These programmes, which we are expanding globally, include the 'Art of Wow', the 'Science of Negotiations' and 'Energize for Purpose'. They are designed to help our intermediary and institutional clients create exceptional relationships with their own clients, develop dynamic teamwork and achieve personal wellness for peak performance.
Environmental, social and governance (ESG)
Environmental, Social
and Governance (ESG) overview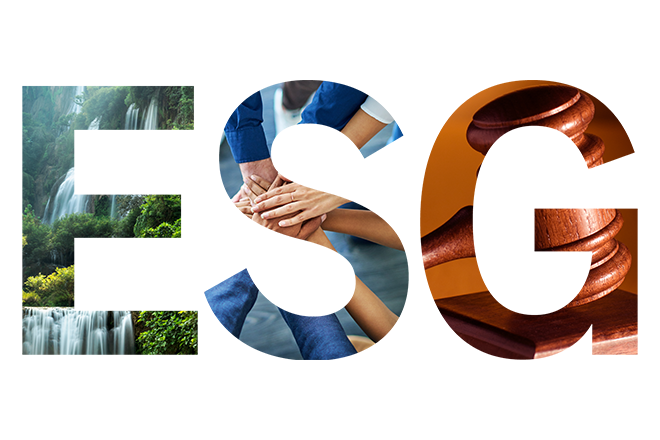 Being a global asset management organisation comes with important responsibilities. With thousands of employees serving investors globally, we recognise that our activities can have an especially significant impact. We seek to be at the forefront of anticipating and adapting to change to deliver long-term market-leading, risk-adjusted returns to our clients. That commitment includes a focus on managing our business and clients' assets in support of long-term sustainable business practices in line with Environmental, Social and Governance (ESG) principles.