Ted Thome, CFA
Portfolio Manager | Research Analyst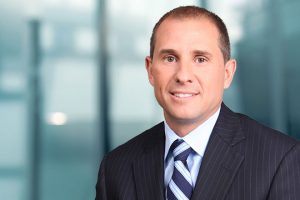 Ted Thome is a Portfolio Manager at Perkins Investment Management LLC responsible for co-managing the Perkins Value Plus Income strategy since 2010 and the Perkins US All Cap Value strategy since 2017. He became the sole portfolio manager on Perkins US All Cap Value and the equity portion of the Perkins Value Plus Income in 2020. Additionally, he is a Research Analyst covering the health care sector, a position he has held since joining Perkins in 2002. Prior to Perkins, Mr. Thome worked as a health care representative for Pfizer Inc. and served as a captain in the U.S. Army.
Mr. Thome received his bachelor of science degree in life science from the United States Military Academy at West Point. He earned an MBA with concentrations in finance and accounting from the University of Chicago, Booth School of Business. Mr. Thome holds the Chartered Financial Analyst designation and has 18 years of financial industry experience.
Articles Written
With stock multiples at historic highs, investors may need to increasingly consider downside risk and look broadly to find attractive valuations.