How are China's stock markets developing and evolving?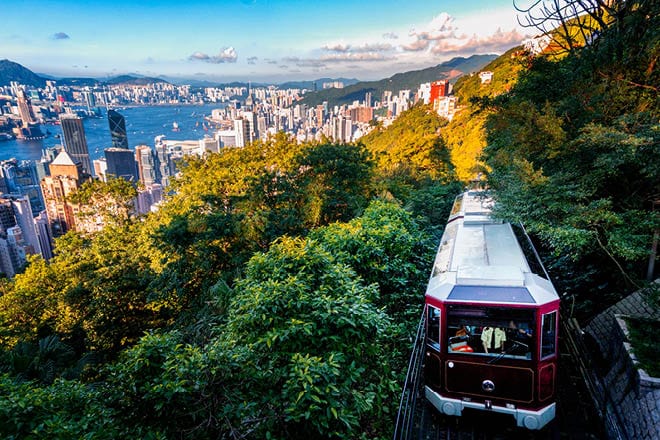 China equities portfolio manager May Ling Wee discusses the buoyant initial public offering (IPO) market and the impact of 're-shoring' and rising cross-border flows on Chinese markets.
Key takeaways:
Chinese stocks and IPOs have enjoyed strong demand post-COVID, with its economy back to growth since the second quarter of 2020.
Geopolitics do not undermine the attractiveness of investing in Chinese businesses, or Chinese companies' decision to list on US stock exchanges.
Cross-border flows, particularly southbound are increasingly important, as is maximising value from where IPOs are listed.
'Re-shoring' of Chinese stocks is changing the composition of the Hong Kong market, mirroring the evolving Chinese economy.
Demand for Chinese stocks has been strong following COVID-19. China was 'first in and first out' of the pandemic, which helped its economy grow above pre-COVID levels in the second quarter of 2020. Combined with a strengthening currency, these factors have provided a conducive backdrop for Chinese companies to raise capital via initial public offerings (IPOs) on the Hong Kong, domestic Shanghai/Shenzhen, and US stock exchanges in 2020 and year to date.
The attractiveness of Chinese IPOs and businesses trumps geopolitics
Rising cross-border flows, choice of market listing is key
In January 2021, southbound trading activity from China was estimated to have been around 30% of total trading in Hong Kong. While global investors typically seek out the best opportunities in the domestic markets of Shanghai and Shenzhen (northbound capital), Hong Kong and the US exchanges, China's 'southbound' investors are also seeking out the best opportunities in the Hong Kong market. These cross-border flows are likely to increase over time as Chinese household financial wealth continues to grow and to find its way into both the Chinese onshore and offshore markets. At the same time, companies are also casting their capital raising nets wider, seeking listings on both the onshore markets and offshore in Hong Kong.
That said, we have also seen some companies choosing to list on the onshore markets. The rationale is that onshore markets have been known to be more receptive of much higher valuations on emerging and strategic industries than investors in the Hong Kong market. For example, Chinese auto manufacturers have selected to list on the domestic onshore markets to fund their EV ambitions. We also saw China's leading semiconductor foundry conduct a successful public offer in Shanghai, raising around US$7.6bn last year, the largest amount raised by a single company on Chinese domestic exchanges last year. Healthy and buoyant domestic stock markets enable China's emerging and strategic industries to fund themselves via public capital instead of solely from the state's coffers or loans.
Conversely, healthcare companies have tended to select Hong Kong for their IPOs, where demand for high quality healthcare stocks is stronger because of the smaller universe of healthcare companies compared to onshore markets. Hong Kong has become a popular listing venue for biotech companies.
Implications on Hong Kong from 're-shoring'
The 're-shoring' or re-listing of Chinese companies previously only listed in the US but now also listed in Hong Kong is impactful. These new economy stocks are shifting the market's composition, from being dominated by financials, real estate, conglomerates (and previously energy and telecom) companies to one where 'newer' economy companies such as those within healthcare, technology and consumer-focused sectors make up more than half the total market capitalisation. These highly traded stocks account for an increasingly larger proportion of market turnover, compared with Hong Kong's 'old' economy shares that are typically held for longer for their provision of dividends and income. The make-up of Hong Kong's market, now largely represented by technology, consumer-facing businesses and service industries is reflective of China's progression from a fledging, industrialising economy some 30 years ago to the more developed and maturing economy that it is today.
GC-0321-112004-090322-TL

These are the views of the author at the time of publication and may differ from the views of other individuals/teams at Janus Henderson Investors. References made to individual securities do not constitute a recommendation to buy, sell or hold any security, investment strategy or market sector, and should not be assumed to be profitable. Janus Henderson Investors, its affiliated advisor, or its employees, may have a position in the securities mentioned.
Past performance does not predict future returns. The value of an investment and the income from it can fall as well as rise and you may not get back the amount originally invested.
The information in this article does not qualify as an investment recommendation.
Marketing Communication.
Important information
Please read the following important information regarding funds related to this article.
The Janus Henderson Horizon Fund (the "Fund") is a Luxembourg SICAV incorporated on 30 May 1985, managed by Janus Henderson Investors Europe S.A. Janus Henderson Investors Europe S.A. may decide to terminate the marketing arrangements of this Collective Investment Scheme in accordance with the appropriate regulation. This is a marketing communication. Please refer to the prospectus of the UCITS and to the KIID before making any final investment decisions.
Specific risks

Shares/Units can lose value rapidly, and typically involve higher risks than bonds or money market instruments. The value of your investment may fall as a result.
Emerging markets expose the Fund to higher volatility and greater risk of loss than developed markets; they are susceptible to adverse political and economic events, and may be less well regulated with less robust custody and settlement procedures.
The Fund may invest in China A shares via a Stock Connect programme. This may introduce additional risks including operational, regulatory, liquidy and settlement risks.
If a Fund has a high exposure to a particular country or geographical region it carries a higher level of risk than a Fund which is more broadly diversified.
This Fund may have a particularly concentrated portfolio relative to its investment universe or other funds in its sector. An adverse event impacting even a small number of holdings could create significant volatility or losses for the Fund.
The Fund may use derivatives with the aim of reducing risk or managing the portfolio more efficiently. However this introduces other risks, in particular, that a derivative counterparty may not meet its contractual obligations.
If the Fund holds assets in currencies other than the base currency of the Fund, or you invest in a share/unit class of a different currency to the Fund (unless hedged, i.e. mitigated by taking an offsetting position in a related security), the value of your investment may be impacted by changes in exchange rates.
Securities within the Fund could become hard to value or to sell at a desired time and price, especially in extreme market conditions when asset prices may be falling, increasing the risk of investment losses.
The Fund may incur a higher level of transaction costs as a result of investing in less actively traded or less developed markets compared to a fund that invests in more active/developed markets. These transaction costs are in addition to the Fund's Ongoing Charges.
The Fund could lose money if a counterparty with which the Fund trades becomes unwilling or unable to meet its obligations, or as a result of failure or delay in operational processes or the failure of a third party provider.