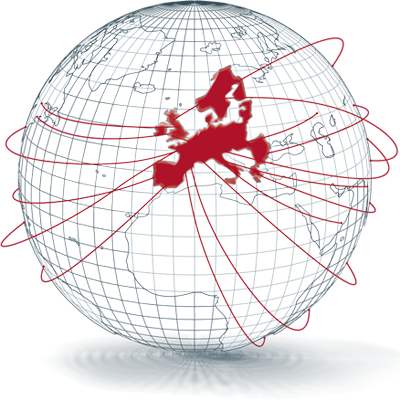 Managing European equities since 1974
US$24.6bn* invested in Pan European equities
Highly experienced Pan European Equity team of 19 specialists
Award winning and top rated European equity range
*Source: Janus Henderson Investors at 30 June 2020
Well diversified market
Europe offers strength in depth when it comes to well managed companies with good growth prospects. Aside from their domestic operations, many European-listed businesses derive a significant proportion of their revenues from the US, Asia, Japan and elsewhere. This allows European equity portfolios to be adjusted towards those firms with exposure to the regions with the most compelling opportunities. Many businesses in the region also benefit from reliable future revenues, through long-term supply contracts and service level agreements. Companies with these resilient attributes are well positioned to outperform in both rising and falling markets.
Supportive monetary policy
European Central Bank (ECB) President Mario Draghi has shown willingness to explore extraordinary monetary policy measures throughout the European crisis, as evidenced by the Longer-Term Refinancing Operations (LTROs), Outright Monetary Transactions (OMT) and the ongoing €60 billion per month asset purchase programme, which began in March 2015 and is expected to continue until at least December 2016. The ECB has been concerned by the anaemic rate of growth in the Eurozone and these credible stimulus measures should help to support the case for a stronger regional economy.
Signs of improving economy
Europe has long been the underdog in developed markets. Finally, there are tangible signs that the economy is moving in the right direction. Purchasing managers' indices (PMIs), credit demand and wages are improving, while unemployment is falling.
One of the biggest questions for 2016 is whether we will see a sustainable uplift in corporate earnings, which would help to justify higher valuations. The hope is that the ECB's QE stimulus package, combined with a weaker euro and improving growth prospects, can provide the impetus to drive corporate earnings higher.
Weakened currency a tailwind
The euro has weakened sharply against the US dollar, strengthening the underlying case for an improvement in Europe. This provides a significant boost to economic activity by making European exports more competitive abroad, as well as making domestically produced goods more attractive to local markets. Ultimately this should feed through to either greater sales volumes or better profits margins on the products and goods that many European companies sell.
An attractively priced asset class
European equities look like an attractive investment opportunity when compared to other regions and asset classes. Prices remain below their long-term average, as measured by the cyclically adjusted price/earnings (CAPE, or Shiller PE) ratio – and look particularly discounted when compared to the US. Although flows into European equities are positive, many investors remain underweight in the region, which should support demand for the asset class in future. Any resumption in earnings growth in Europe should also be a catalyst for further gains.
Consistent yield of European equities
The yield on European equities looks competitive when compared with government bonds, high-quality corporate bonds or equities in other developed regions. In a world of persistently low growth, where secure income is at a premium, this could be a supportive feature for European markets in 2016.
Market-leading range
European equities represent a core capability at Janus Henderson, with more than US$24.6bn* invested across the Pan European market on behalf of clients. Since Janus Henderson first invested in European equities in 1974, the firm has developed a broad range of tailored products to meet investors' needs.
Award-winning team
Janus Henderson's 21-strong Pan European Equity team includes some of the best and most experienced portfolio managers in the region. The team has access to a deep pool of specialist market-leading research, much of which is produced in-house, and managers are free to apply the investment processes best suited to their style of investing.
Partnership approach
As a pure investment manager, Janus Henderson understands the importance of helping clients to achieve their long-term investment objectives. We strive to offer a broad range of traditional and innovative products, backed up with a strong set of values and an emphasis on putting the client first.
Heritage
Established in the 1930s, Janus Henderson has grown to become one of Europe's largest independent investment managers. The product range continues to be developed with the aim of providing the best long-term investment choice for investors.
* Source: Janus Henderson Investors, as at 30 June 2020
Janus Henderson's well-resourced Pan European Equity team consists of 21 specialists, with an average of 20 years' industry experience**. The team brings together a broad range of backgrounds and skillsets, sharing research, discussing potential investment ideas, and participating in company meetings. This uniquely collaborative approach allows the team to maximise the effort spent on research that can add the most value.
The stock selection process operates within a strong framework of established guidelines, with a strong sell discipline, regular portfolio monitoring, and a multi-factor risk management approach that helps to maintain sufficient diversification, with a focus on reducing overall portfolio volatility. The result is high-conviction investment portfolios, with individual managers retaining ownership of their investment process and portfolio decisions.
Janus Henderson European Equity Team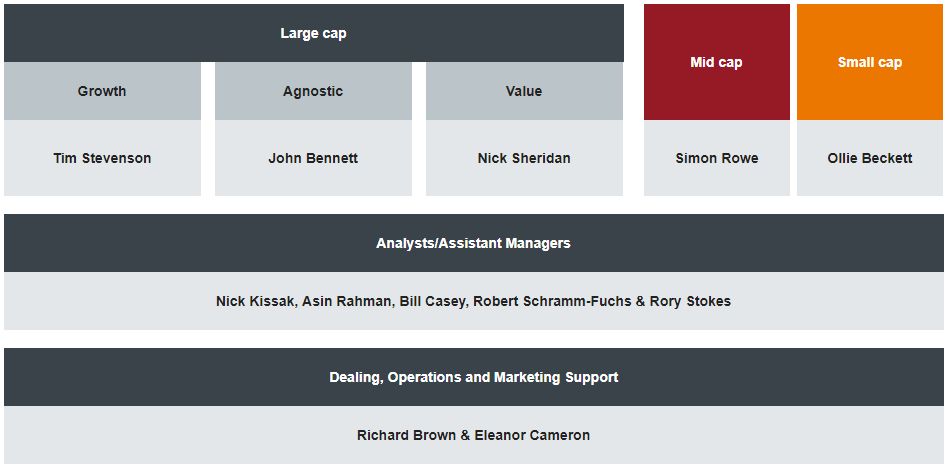 The Janus Henderson Pan European Equity team comprises both European and UK equity teams; the UK team is not included in the European Equity team chart above.
** Source: Janus Henderson Investors, as at 30 June 2020
Sorry, we couldn't find any posts. Please try a different search.