Emerging market equities: balancing the promise of innovation with the risk of inflation
While innovative companies provide a favorable longer-term backdrop for emerging market equities, Portfolio Manager Daniel Graña believes that nearer-term prospects will be influenced by the trajectory of inflation, and policy makers' response.
View transcript
Expand
Emerging markets in 2022 are going to be largely driven by two key themes. One is, is the inflation that we are seeing in the United States transitory. If it is not, then perhaps the Fed is behind and interest rates need to go higher. And that, of course, typically is a more difficult environment for emerging market equities to perform. And the second question is, can China manage a soft landing? As they are reengineering their economy and doing a significant amount of policy change that is affecting many different industries, can they successfully stick the landing?
We are most excited about, in 2022, innovation. And innovation broadly written, whether it is decarbonization, the entire decarbonization chain of solar, wind and all the sort of bits and pieces that go into it, as well as new innovative companies such as biopharma companies, the sort of early-stage pre-revenue even, that show promising results in drug tests, clinical tests. And so we want to focus on innovative companies in 2022.
In my view, the most underappreciated risk in 2022 will be policy error. Policy error in economic policy-making and policy error in geopolitics. More specifically, between U.S. and Chinese officials.
Historically, there were two reasons for investing in emerging markets. The convergence story and the outsourcing story. But increasingly there is now a third reason to invest in emerging markets, which is innovation. The most important takeaway in 2022 is that that third pillar – innovation – is real. That we are no more, we are, as an asset class, more than just outsourcing and convergence, that we actually will have a fair number of companies that are innovating and solving local challenges. So that is what gets me excited.
2022 Investment Outlook
Preparing you for the risks and opportunities ahead.
Explore Now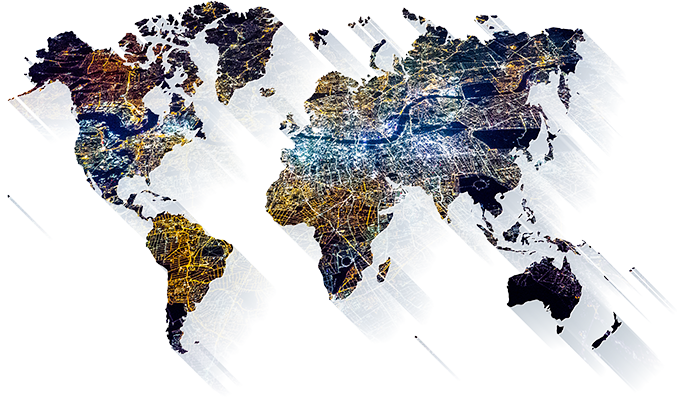 These are the views of the author at the time of publication and may differ from the views of other individuals/teams at Janus Henderson Investors. Any securities, funds, sectors and indices mentioned within this article do not constitute or form part of any offer or solicitation to buy or sell them.
Past performance does not predict future returns. The value of an investment and the income from it can fall as well as rise and you may not get back the amount originally invested.
The information in this article does not qualify as an investment recommendation.
Marketing Communication.
Important information
Please read the following important information regarding funds related to this article.
The Janus Henderson Fund (the "Fund") is a Luxembourg SICAV incorporated on 26 September 2000, managed by Janus Henderson Investors Europe S.A. Janus Henderson Investors Europe S.A. may decide to terminate the marketing arrangements of this Collective Investment Scheme in accordance with the appropriate regulation. This is a marketing communication. Please refer to the prospectus of the UCITS and to the KIID before making any final investment decisions.
Specific risks

Shares/Units can lose value rapidly, and typically involve higher risks than bonds or money market instruments. The value of your investment may fall as a result.
Shares of small and mid-size companies can be more volatile than shares of larger companies, and at times it may be difficult to value or to sell shares at desired times and prices, increasing the risk of losses.
Emerging markets expose the Fund to higher volatility and greater risk of loss than developed markets; they are susceptible to adverse political and economic events, and may be less well regulated with less robust custody and settlement procedures.
This Fund may have a particularly concentrated portfolio relative to its investment universe or other funds in its sector. An adverse event impacting even a small number of holdings could create significant volatility or losses for the Fund.
The Fund may use derivatives with the aim of reducing risk or managing the portfolio more efficiently. However this introduces other risks, in particular, that a derivative counterparty may not meet its contractual obligations.
If the Fund holds assets in currencies other than the base currency of the Fund or you invest in a share/unit class of a different currency to the Fund (unless 'hedged'), the value of your investment may be impacted by changes in exchange rates.
Securities within the Fund could become hard to value or to sell at a desired time and price, especially in extreme market conditions when asset prices may be falling, increasing the risk of investment losses.
The Fund may incur a higher level of transaction costs as a result of investing in less actively traded or less developed markets compared to a fund that invests in more active/developed markets. These transaction costs are in addition to the Fund's Ongoing Charges.
The Fund could lose money if a counterparty with which the Fund trades becomes unwilling or unable to meet its obligations, or as a result of failure or delay in operational processes or the failure of a third party provider.