Why invest in tech stocks now?
While the macroeconomic environment remains challenging, the Portfolio Construction and Strategy Team believes investors should consider active technology strategies that focus on profitable companies, given technology's critical role in shaping our future.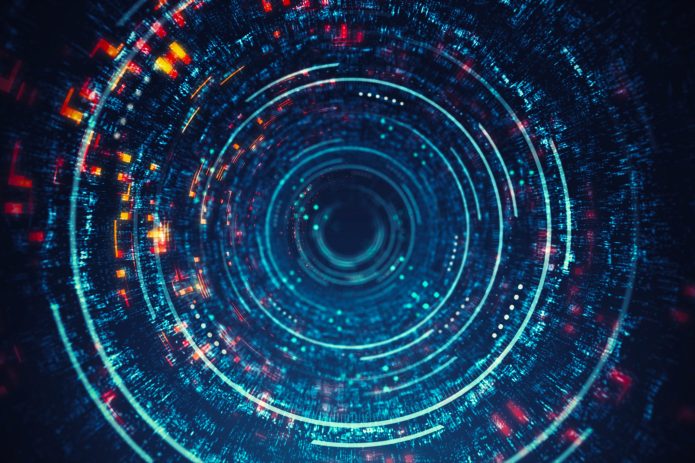 This article is part of the latest Trends and Opportunities report, which seeks to provide therapy for recent market shocks by offering long-term perspective and potential solutions.
Cash is king and fundamentals matter more than they have in the past 10 years.
YTD Recap
Rising interest rates and inflation highlighted weaknesses amongst tech companies' business models, which have enjoyed easy monetary conditions for over a decade to fund growth.
While the technology sector was hit hardest, the market has shown a preference for profit-making companies that can be more resilient in a higher-rate environment.
Some of the decade's best tech performers suffered YTD losses of over 50%, bringing down their PE ratios to levels comparable to slower-growth consumer staples, with the S&P 1500 IT Index PE at 23.6 vs. 21.6 for the S&P 1500 Consumer Staples Index.
Superior Earnings Growth
Tech Sector Earnings vs. Non-Tech Earnings (%)
Source: Janus Henderson Investors, Bernstein, as at 31 August 2022.
Note: Rebased to 100 at 31 May 2012. Tech sector earnings chart compares Earnings in the MSCI ACWI IT & Communication Services (ex Telecoms) Index to the MSCI ACWI (exIT & Communication Services ex Telecoms) Index. Based on trailing earnings. Prior to December 2018, the custom index of MSCI ACWI IT & Communication Services includes companies that were originally in the Technology sector and companies that are currently in the Communication Services sector.
Outlook
Higher rates make funding difficult and expensive. Unprofitable tech firms must take drastic measures and reduce cash burn to survive. Amongst such firms we expect reductions in headcount, marketing, and R&D budgets.
Higher quality, more profitable firms can reinvest profits into R&D, taking market share from those struggling.
Despite the macroeconomic outlook, technology retains a critical role in the future of society and we expect the sector to have the ability to rebound as uncertainty subsides. The winners during this challenging environment are likely to generate significant profits and share price gains.
Strongest Balance Sheet & Free Cash Flow
Tech Demonstrates Balance Sheet Strength
| Sector | Net Cash as % of market cap | EV/FCF Yield |
| --- | --- | --- |
| Information Technology | -1% | 3 |
| Health Care | -9% | 5 |
| Consumer Staples | -13% | 4 |
| Consumer Discretionary | -15% | 4 |
| Materials | -16% | 6 |
| Energy | -17% | 9 |
| Communication Services | -19% | 5 |
| Industrials | -26% | 4 |
| Utilities | -65% | 2 |
Source: Janus Henderson Investors, Credit Suisse, as at 11 July 2022. Data is for MSCI World Sector Indices excluding the Financials sector. Net cash shows total cash on the balance sheet minus debt, cash shows purely the cash on the balance sheet. 'Net cash as % of market cap' is a measure of the net cash on a company's balance sheet as a percentage of its total market capitalisation. EV/FCF yield is the reciprocal of the Trailing Enterprise Value (EV)/ Trailing Free Cashflow (FCF).
PCS Perspective
We believe it is time to rethink tech exposure in portfolios. Cash is king and fundamentals matter more than they have in the past 10 years. A prudent approach would be to focus on investing in firms that are profitable or with a self-sufficient and clear path to profitability.
Technology is a highly fragmented market where unprofitable and/or highly leveraged companies can make up a significant proportion of the index.
Consider active strategies that focus on profitable companies with ability to grow market share and possibly acquire loss-makers, increasing their longer-term growth potential.
While we expect more volatility and potential for further downward earnings revisions, price drops along the way can provide opportunities to re-establish an allocation to technology.
These are the views of the author at the time of publication and may differ from the views of other individuals/teams at Janus Henderson Investors. References made to individual securities do not constitute a recommendation to buy, sell or hold any security, investment strategy or market sector, and should not be assumed to be profitable. Janus Henderson Investors, its affiliated advisor, or its employees, may have a position in the securities mentioned.
Past performance does not predict future returns. The value of an investment and the income from it can fall as well as rise and you may not get back the amount originally invested.
The information in this article does not qualify as an investment recommendation.
Marketing Communication.