Seth Meyer, CFA
Portfolio Manager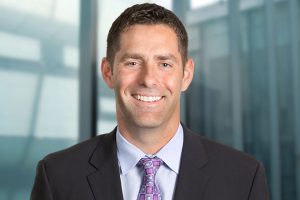 Seth Meyer is a Portfolio Manager at Janus Henderson Investors responsible for co-managing the High Yield, Global High Yield, Multi-Sector Credit, Short Duration, and Short Duration High Yield strategies. He also has co-managed the fixed income portion of the Perkins Value Plus Income strategy since 2018. Seth was promoted to assistant portfolio manager supporting primarily the High Yield and Short Duration High Yield strategies in 2012. He joined Janus in 2004 as a product manager covering a variety of equity and fixed income strategies before becoming a credit analyst. Prior to Janus, he was a consultant relations manager at OppenheimerFunds.
Seth received his bachelor of science degree in business administration with a concentration in finance from the University of Colorado. He holds the Chartered Financial Analyst designation and has 23 years of financial industry experience.
Seth Meyer is portefeuillebeheerder bij Janus Henderson Investors, verantwoordelijk voor het medebeheer van de High Yield-, Multi-Sector Income- en Short Duration High Yield-strategieën. Sinds 2018 is hij ook medebeheerder van het vastrentende waardengedeelte van de Perkins Value Plus Income-strategie. Hij werd in 2012 gepromoveerd tot assistentportefeuillebeheerder voor met name de High Yield- en Short Duration High Yield-strategieën. Seth trad in 2004 in dienst bij Janus als productmanager voor verschillende aandelen- en obligatiestrategieën en werd vervolgens kredietanalist. Voordat hij bij Janus in dienst kwam, was hij Consultant Relations Manager bij OppenheimerFunds.
Seth behaalde zijn Bachelor of Science in bedrijfskunde, met een focus op financiën, aan de Universiteit van Colorado. Hij is CFA-gecertificeerd en heeft 23 jaar ervaring in de financiële sector.