Tim Winstone, CFA
Portfolio Manager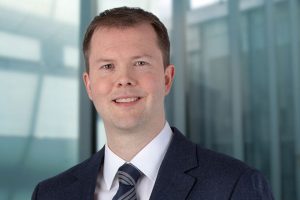 Tim Winstone is sinds 2015 portefeuillemanager Corporate Credit bij Janus Henderson Investors. Tim is medebeheerder van de European Investment Grade strategieën. Voor Tim in dienst trad bij Henderson was hij Executive Director, seniorportefeuillemanager Fixed Income en maakte hij deel uit van het Global Credit team van UBS Global Asset Management. Hij begon zijn carrière als portefeuille-assistent bij Thesis Asset Management en is sinds 2004 actief in wereldwijde creditbeleggingen.
Tim behaalde een Bachelor of Science (Hons) in wiskunde aan de Universiteit van Bristol. Hij is CFA gecertificeerd, heeft het Investment Management Certificate en heeft de Regulation & Compliance module van het CISI diploma behaald. Hij heeft 16 jaar ervaring in de financiële sector.
Tim Winstone is a Corporate Credit Portfolio Manager at Janus Henderson Investors, a position he has held since joining Henderson in 2015. Tim co-manages the European Investment Grade and European High Yield strategies. Prior to Henderson, he was an executive director, senior fixed income portfolio manager and part of the global credit team at UBS Global Asset Management. He began his career as a portfolio assistant at Thesis Asset Management and has worked in global credit since 2004.
Tim earned a BSc degree (Hons) in mathematics from the University of Bristol. He holds the Chartered Financial Analyst designation and the Investment Management Certificate and passed the Regulation and Compliance unit of the CISI Diploma. He has 17 years of financial industry experience.
Depuis son arrivée chez Henderson en 2015, Tim Winstone est gérant de portefeuille d'obligations d'entreprise pour Janus Henderson Investors. Il co-gère les stratégies dédiées aux obligations « investment grade » européennes. Avant cela, il a été Directeur exécutif, gérant senior de portefeuilles obligataires et membre de l'équipe Global Credit chez UBS Global Asset Management. Il a débuté sa carrière en tant qu'assistant de gestion de portefeuille chez Thesis Asset Management et travaille sur les obligations d'entreprise internationales depuis 2004.
Tim est titulaire d'une licence (avec mention) en Mathématiques de l'Université de Bristol. Il est analyste financier agréé, possède le diplôme Investment Management Certificate et a obtenu le module Réglementation et Conformité du diplôme CISI. Il possède 16 ans d'expérience dans le secteur financier.