EDITION 30, MAY 2021
Janus Henderson
Global Dividend Index
The first-of-its-kind, this is a quarterly, long-term study into global dividend trends, it analyses dividends paid by the 1,200 largest firms by market capitalisation. It is a measure of progress that global firms are making in paying their investors an income on their capital.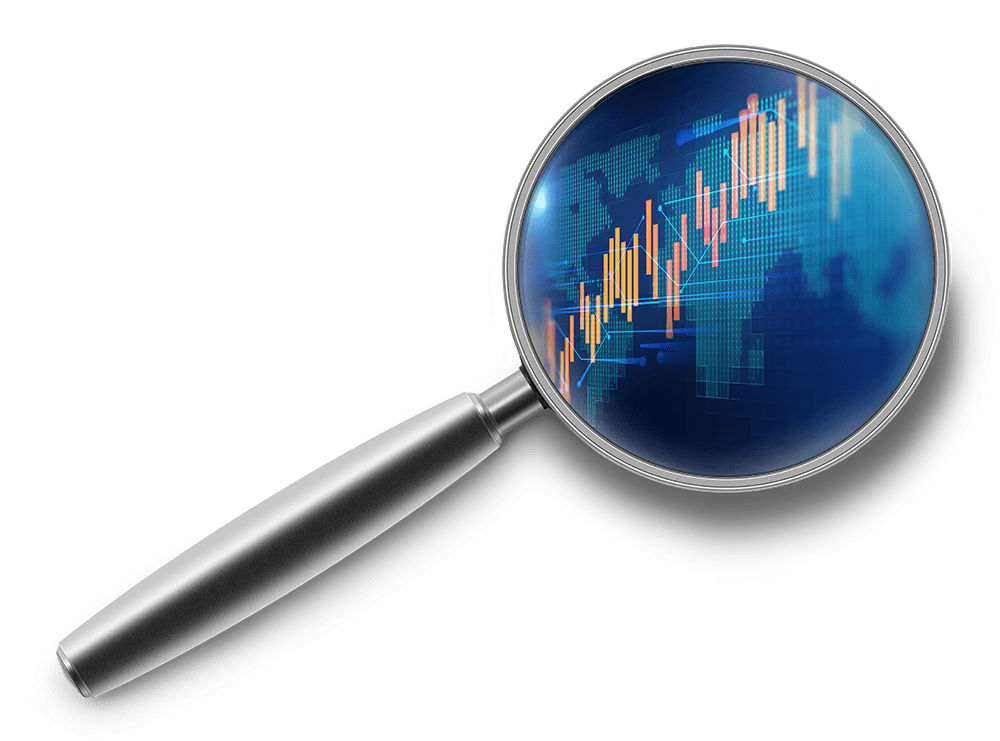 CLEAR SIGNS OF IMPROVEMENT IN Q1 – DIVIDEND PAYOUTS FELL AT THEIR SLOWEST PACE IN A YEAR, DOWN 2.9% YEAR-ON-YEAR ON A HEADLINE BASIS TO US$275.8BN, A FALL OF JUST 1.7% IN UNDERLYING TERMS
ONLY ONE COMPANY IN FIVE (18%) CUT ITS DIVIDEND IN THE PAST THREE MONTHS, FAR FEWER THAN THE 34% THAT HAVE CUT OVER THE LAST YEAR
JANUS HENDERSON UPGRADES ITS 2021 FORECAST FOR DIVIDEND PAYOUTS TO US$1.36T, A HEADLINE INCREASE OF 8.4% YEAR-ON-YEAR AND EQUIVALENT TO AN UNDERLYING REBOUND OF 7.3%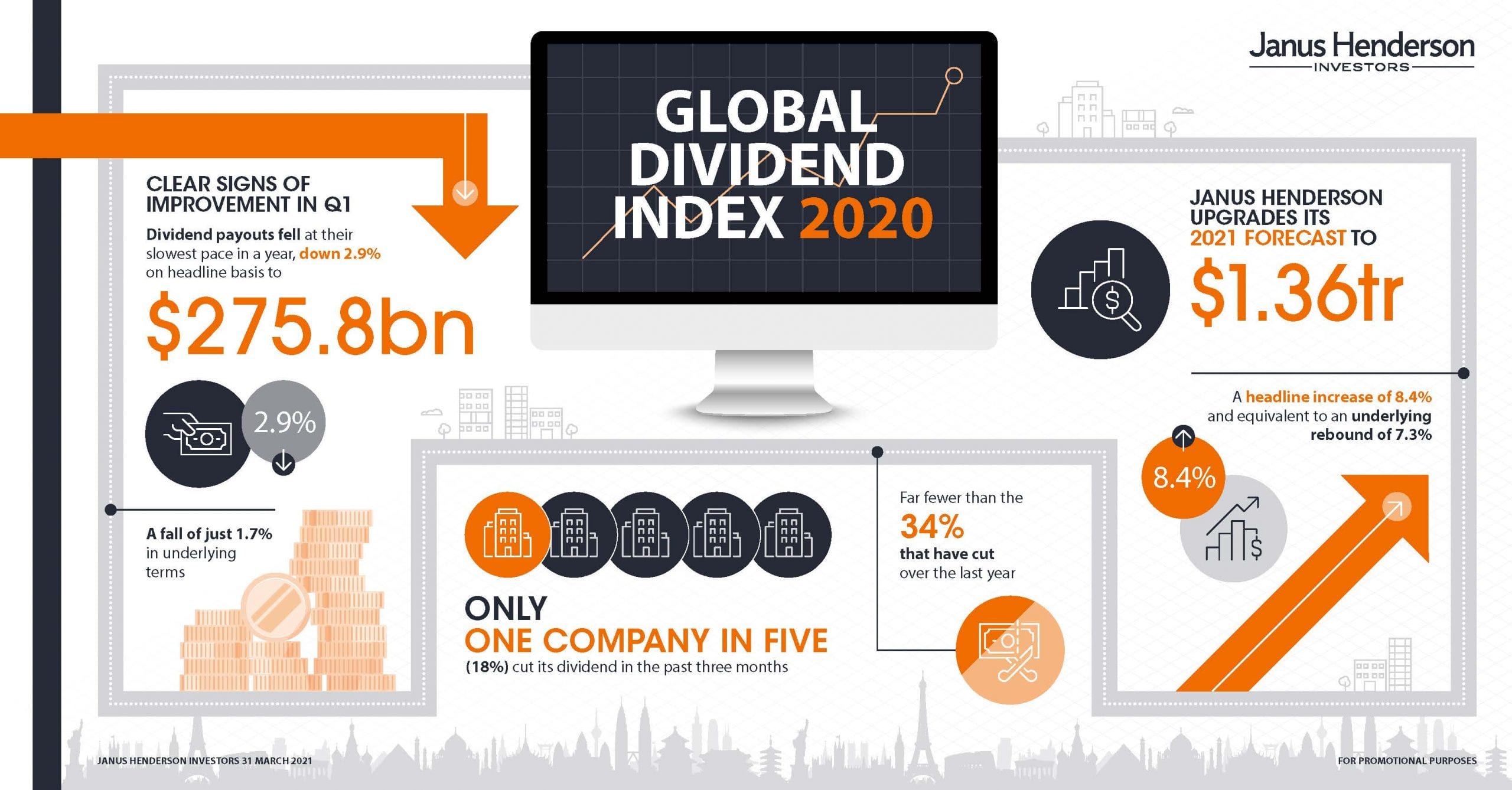 Unless otherwise stated all data is sourced by Janus Henderson Investors as of 30 June 2021.
| | |
| --- | --- |
| Volatility | The rate and extent at which the price of a portfolio, security or index, moves up and down. If the price swings up and down with large movements, it has high volatility. If the price moves more slowly and to a lesser extent, it has lower volatility. It is used as a measure of the riskiness of an investment. |
| Headline dividends | The sum total of all dividends received. |
| Headline growth | Change in total gross dividends. |
| Special dividends | Typically, one-off payouts made by companies to shareholders that are declared to be separate from their regular dividend cycle. |
| Underlying dividend growth | Headline dividend growth adjusted for special dividends, change in currency, timing effects and index changes. |
Janus Henderson Global Dividend Index, Edition 30