Nintendo: gaming for education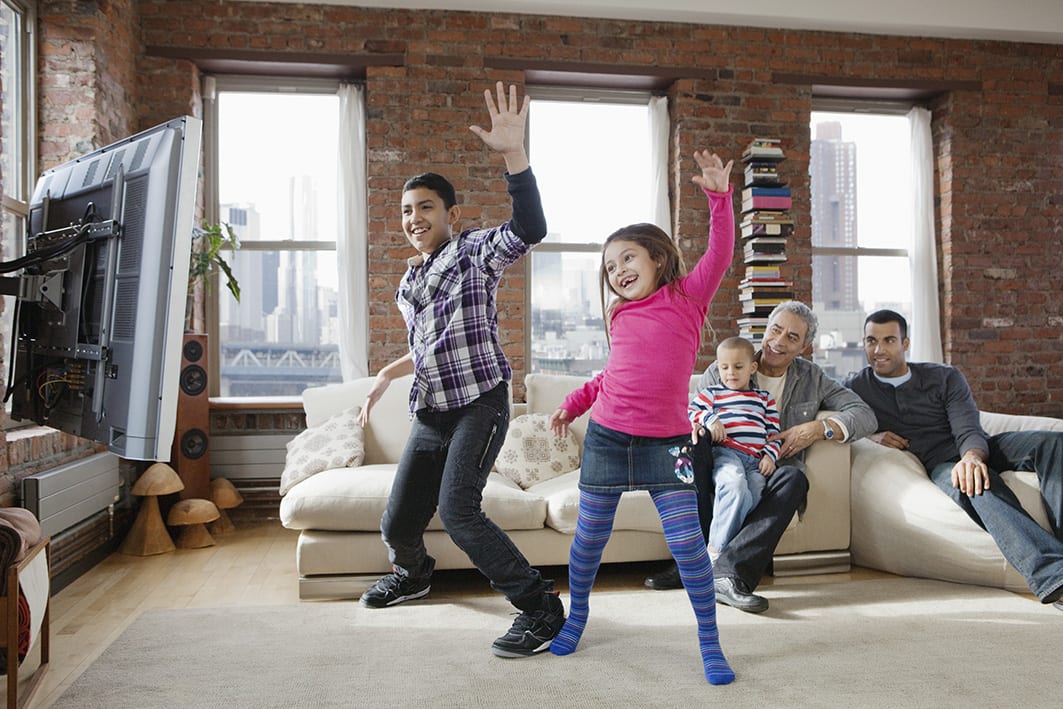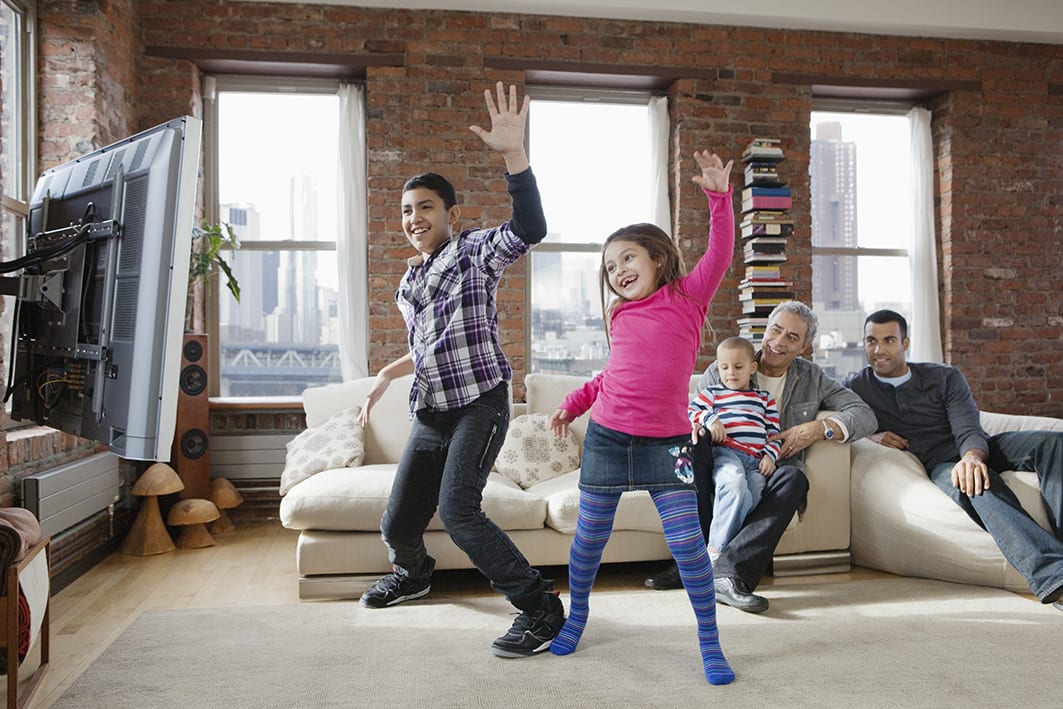 Hamish Chamberlayne and Amarachi Seery, members of the Global Sustainable Equity Team, discuss how Nintendo is putting its stamp on the video gaming industry.
Driving technological change for good
Throughout the COVID-19 pandemic, video gaming has proven to be a convenient distraction for those who have been forced to reduce social contact by creating a virtual world in which people can interact. In fact, gaming accessory firm HyperX found that more than half of 13-18 year olds use gaming as a primary source to stay in contact with friends. And as technology has improved, gaming has levelled up too. The first commercially successful video game 'Pong' – where two players engage in a game of virtual table tennis – is a far cry from the graphics and complexity found in today's gaming market. Today, Nintendo is using technology to make learning fun.
Gaming for education
The global economy is changing. While some jobs are disappearing due to automation, brand new jobs are emerging as a result of technological advances. In the US, Science, Technology, Engineering and Mathematics (STEM) jobs are predicted to grow by 13% between 2017 and 2027.1 Technology is also changing the way students learn, connect and interact every day. Today, STEM learning includes educating through digital games. In a study by the Joan Ganz Cooney Centre at Sesame Workshop, 71% of teachers using digital games reported that games had been effective in improving their students' mathematics learning.2
In 2018, Nintendo launched the Labo project to enhance its educational capabilities. Nintendo Labo is a toys-to-life game that combines cardboard sheets with Labo software to allow the user to design, build and use attachments to the Nintendo Switch console. The software has been successfully developed into a classroom tool which combines hands-on creation with technology, helping to teach children communication, critical thinking, creativity, and problem-solving skills in a fun setting. Additionally, the software has been leveraged to promote STEM subjects in schools.
Improving lockdown lives
During COVID times, Nintendo's products have been more in demand than ever before. With lockdown measures restricting physical social interaction, including in school and work, team sport and even causing facilities such as gyms to close, the benefits of Nintendo's products have been amplified. The desire to keep fit, be entertained and stay engaged are all made possible through Nintendo. And the results tell the same story. The company sold over 24 million Switch consoles in the nine months to December 2020 and reported a surge in profits to US$3.6 billion in the same period, 91.8% higher than the year before.3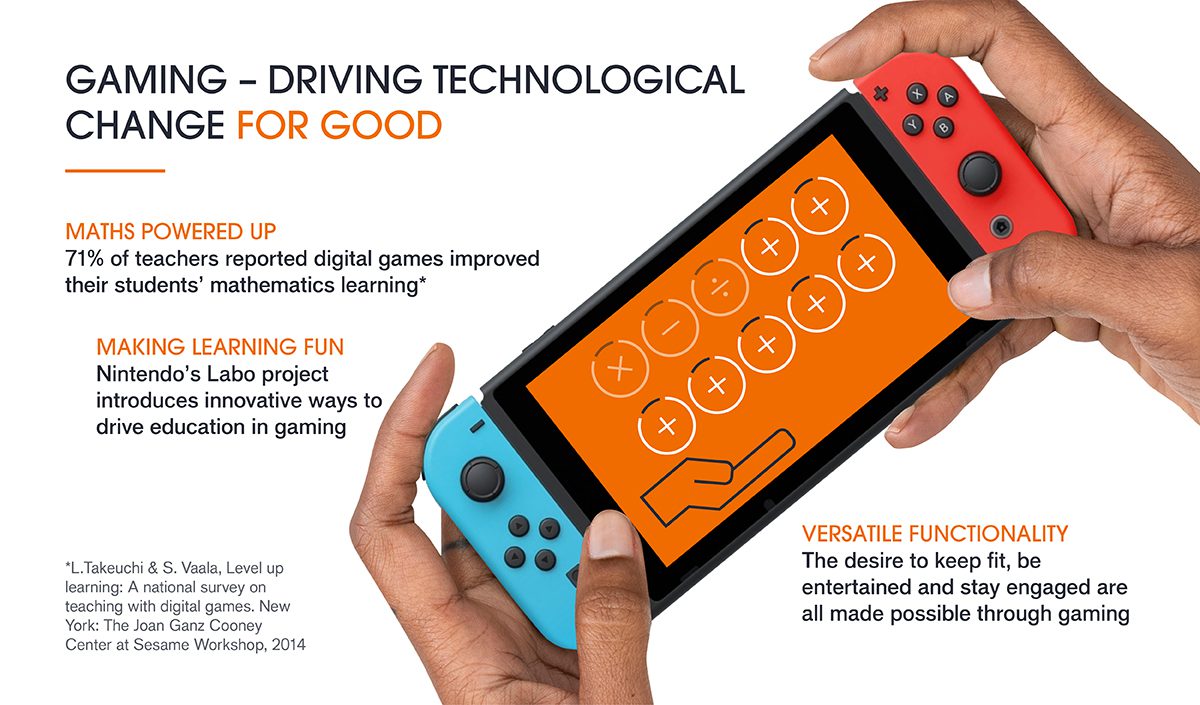 Footnotes
1Education Commission of The States, Economic Modeling Specialists International, 2017.
2L.Takeuchi & S. Vaala, Level up learning: A national survey on teaching with digital games. New York: The Joan Ganz Cooney Center at Sesame Workshop, 2014
3Nintendo, February 2020
Past performance is not a guide to future performance. The value of an investment and the income from it can fall as well as rise and you may not get back the amount originally invested.
The information in this article does not qualify as an investment recommendation.
For promotional purposes.
Anything non-factual in nature is an opinion of the author(s), and opinions are meant as an illustration of broader themes, are not an indication of trading intent, and are subject to change at any time due to changes in market or economic conditions. It is not intended to indicate or imply that any illustration/example mentioned is now or was ever held in any portfolio. No forecasts can be guaranteed and there is no guarantee that the information supplied is complete or timely, nor are there any warranties with regard to the results obtained from its us.