Rowan Buchanan, PIEMA, REnvP
Senior Sustainability Advisor - Facilities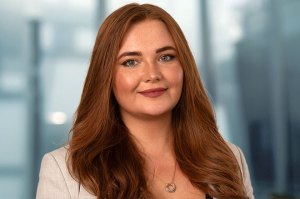 Rowan Buchanan is a Senior Sustainability Advisor at Janus Henderson Investors. She is responsible for corporate sustainability, including calculating, analysing, and reporting on the firm's carbon footprint, setting environmental targets, and reviewing strategies across the firm's global offices and suppliers to reduce carbon emissions. Rowan also works on the firm's multiple corporate responsibility reports. Prior to joining the firm in 2021, Rowan was a sustainability consultant at Greenstone from 2019 where she advised asset managers, law firms, private equity firms, stock exchanges, and FTSE500 clients. Prior to this, Rowan worked in the legal sector, in the departments of bank finance, real estate, tax and private equity.
Rowan earned a bachelor of laws degree (Hons) from the University of Nottingham (dissertation: European Union Energy Law and Policy) and has completed the University of Cambridge Institute for Sustainability Leadership Business Sustainability Management Programme. She holds the Practitioner Member of Institute of Environmental Management and Assessment (PIEMA), Registered Environmental Practitioner with the Society for the Environment (REnvP), and Associate Member of the Institution of Environmental Sciences (AMIEnvSc) accreditations. She has 5 years of financial industry experience.
Articles Written
In honor of Climate Week 2023, find out Janus Henderson's corporate commitment to climate.