Invest in Your Success with
Janus Henderson
Experience a culture and work setting where:
The interests of our clients drive every action
Knowledge is shared and ideas are welcomed
You'll have growth opportunities and be recognised for exceptional work
You will be supported by a positive, global community with benefits and a flexible work environment
Want to learn more about current jobs or internships? View our open positions and apply today. The job description will provide you with a comprehensive understanding of the requirements and responsibilities.
How do Janus Henderson's people describe our culture? The below graphic captures what our people have to say about their work experience, sourced from our most recent All Employee Survey feedback. The larger the word, the more frequently it was referenced.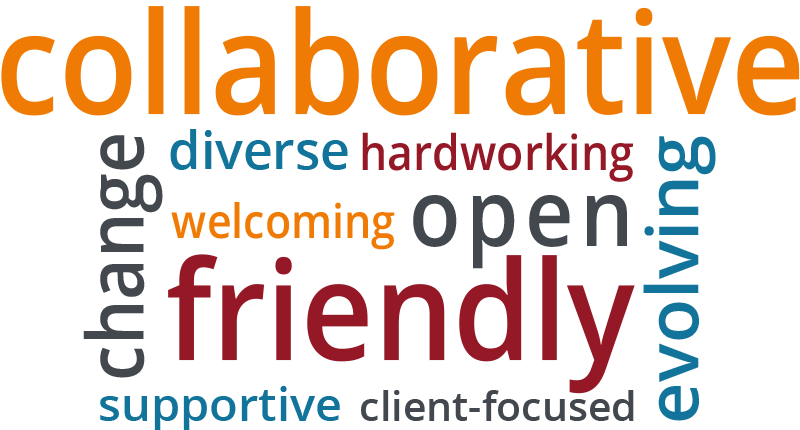 We exist to help our clients achieve their long term financial goals. Our ability to put clients at the heart of everything we do is driven by three guiding principles:

With more than 2,000 employees across three regions, Janus Henderson is proud of our global presence and diversity. Our people reflect the varying cultures, backgrounds and localities of our clients, enabling us to understand their needs and deliver exceptional, tailored experiences. The map below shows where we are positioned across the globe, with 28 offices worldwide.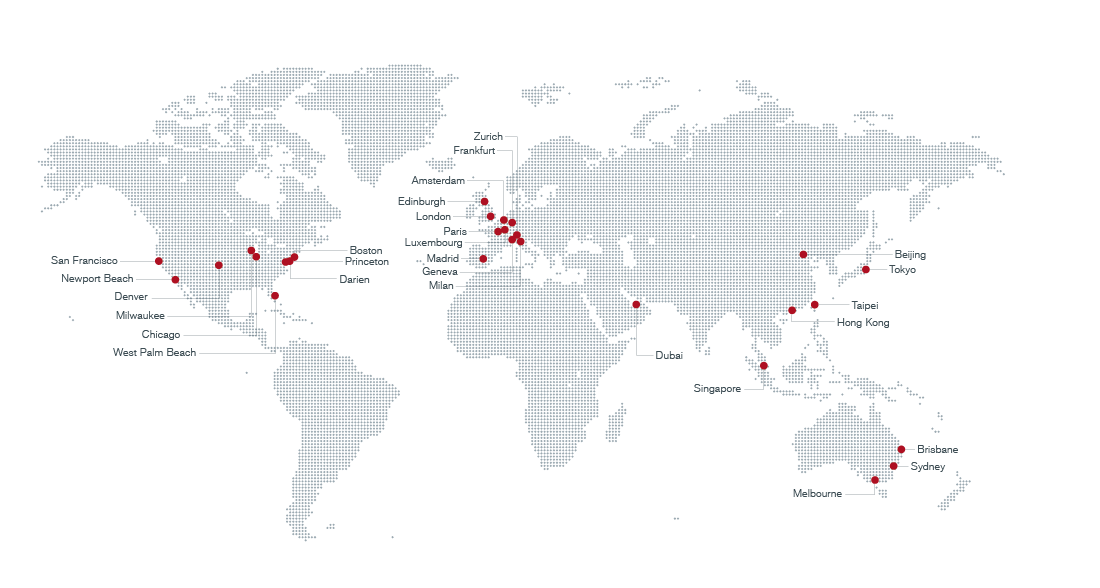 Our culture is the foundation for how we interact with clients and one another as part of our unique, people-focused work environment. Learn more about our employee experience and the many ways Janus Henderson will support your path to a personally fulfilling and professionally rewarding career.
One of the best things about working at Janus Henderson is the people. With so much energy, enthusiasm and talent it's not hard to understand why our firm has such a strong community of colleagues. Learn more about the hobbies, interests and experiences that make our team unique:
Janus Henderson is committed to helping people realise their highest potential. Our employees enjoy ample opportunity to learn new skills to develop and advance their careers.
With a siginficant number of employees working remotely due to the Coronavirus pandemic, we have created a Virtual Development Centre to provide opportunities and resources to keep our employees engaged in their personal and professional development.
Make sure you that you don't take no for an answer – there are other paths, there is not just one path to follow."
From construction to asset management, Ama has charted her career path as sustainability professional.
WELL-BEING, ENGAGEMENT
& COMMUNITY SERVICE
We are champions for healthy, purposeful living. Our benefit and resource offerings are designed to support total well-being for you and your loved ones. Every Janus Henderson location hosts social, sports, team and celebratory activities, along with corporate-sponsored drives and service opportunities. We also help our people maximise their contributions and volunteer efforts for causes they care about through our Matching Gift and Paid Volunteer Time programmes.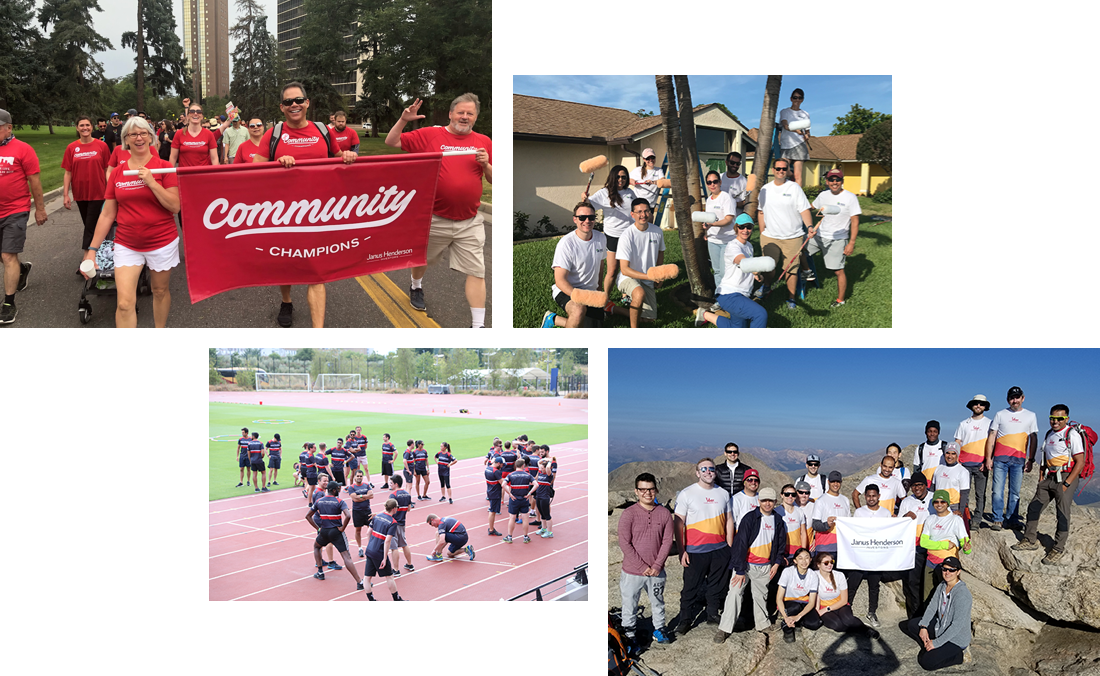 Janus Henderson fosters and maintains an environment that values the unique talents and contributions of every individual. It is the diversity of our people – whose varied skills sets, backgrounds and cultures shape our outlook – that we are able to explore unique avenues and uncover opportunities unseen by others in our industry.
The Diversity and Inclusion Committee, comprised of representatives from our Executive Committee and Human Resources, is the governing body responsible for overseeing this vision. They provide direction and approval for strategic recommendations, ensure each department is held accountable for their diversity and inclusion goals, and monitor overall progress to implement change where needed.
To further support our vision, we host sessions where representatives from all areas of the business voice their opinions, as well as collaborate with our Regional Councils and Employee Resource Groups to identify opportunities for enhancing marketplace competitiveness and ensure policies and benefits support workplace inclusiveness.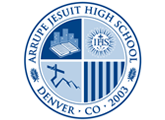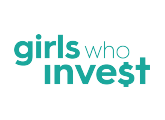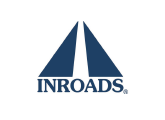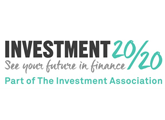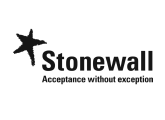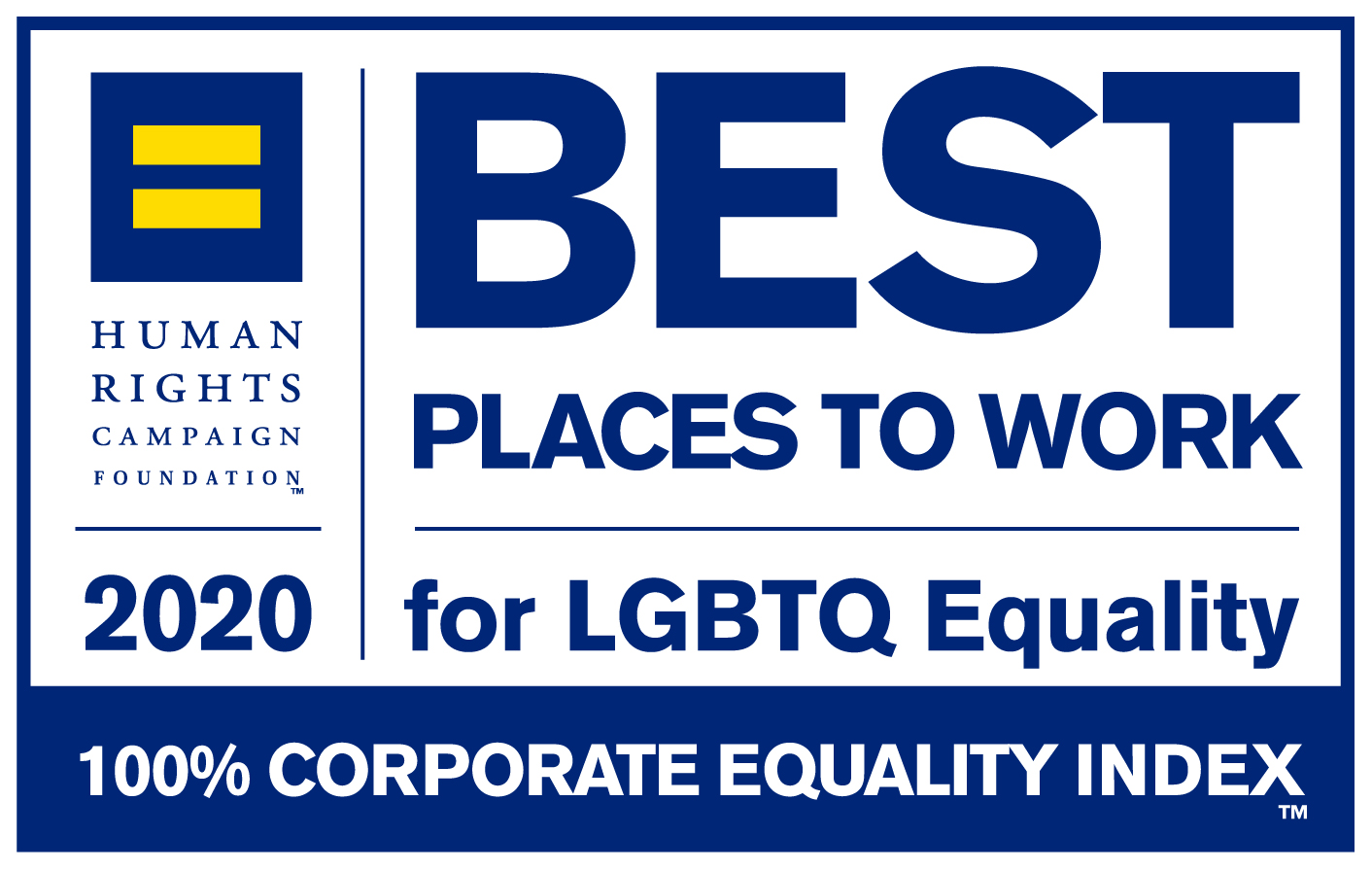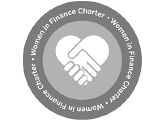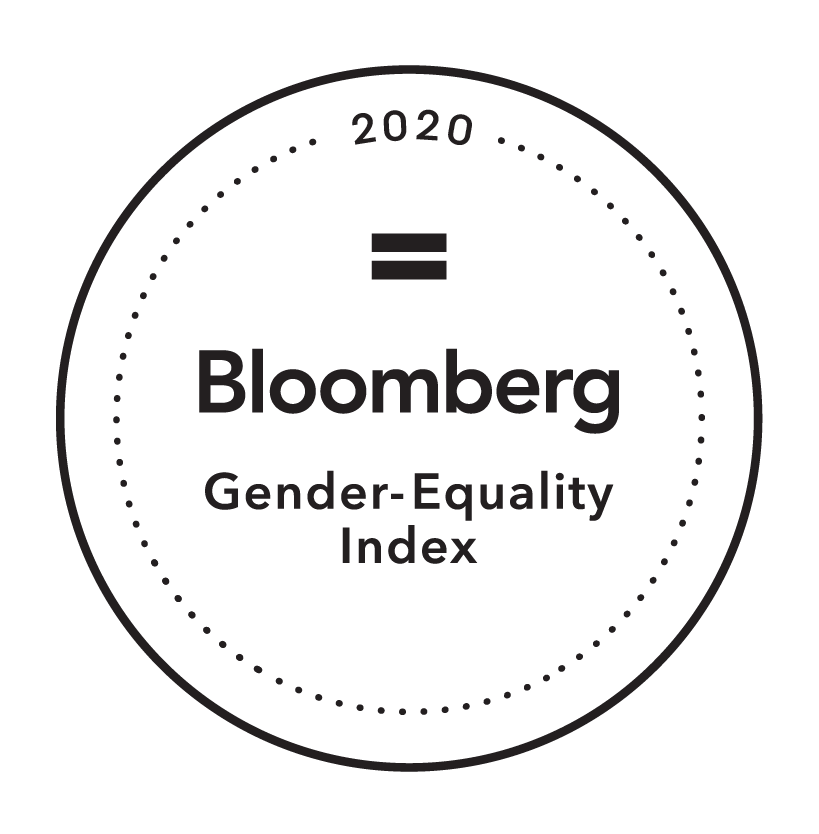 To foster an inclusive workplace, Janus Henderson's Employee Resource Groups (ERGs) serve as networks for employees with common interests and backgrounds. These groups help ensure our policies support all audiences, further our cultural intelligence and connect the organisation to diverse populations in the community. They also work to continually implement programmes that meet the needs of our people and strengthen our global community.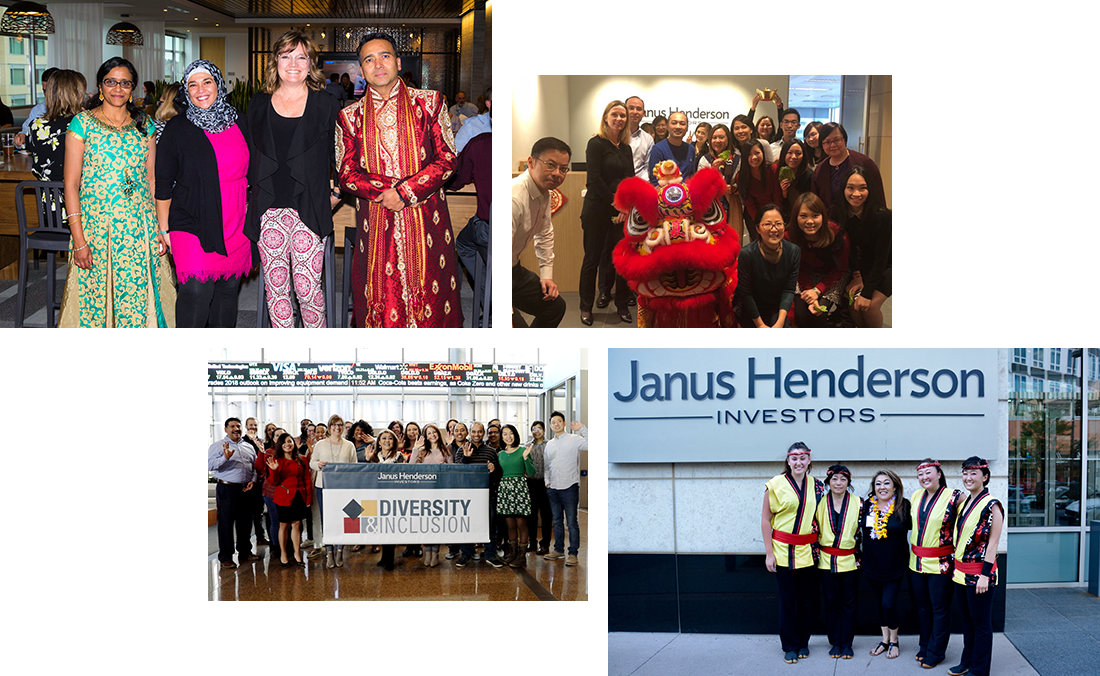 Janus Henderson is committed to helping people realise their highest potential. We value diversity of thought, and want our people to reflect the varying cultures, backgrounds and localities of our clients. Our employees enjoy ample opportunity to learn new skills to develop and advance their careers.
What is the Returner Programme?
Janus Henderson is proud to launch a new Returner Programme for 2020 - an initiative designed to support experienced investment professionals back to the workplace. The 8 month programme will offer Returners the opportunity to carry out key roles within the Investment team, while utilising bespoke learning, coaching, networking and mentoring opportunities.
At Janus Henderson, we believe in investing for the future – and that includes the future of our workforce. Join a team of innovators and work alongside some of the greatest minds in the industry as we help our clients achieve their dreams.
The Trainee Programme is designed to broaden the talent pool at the grassroots level by creating more opportunities in the investment management industry for young people from different backgrounds. Rather than assessing academic qualifications, candidates are recruited based on their drive to succeed and desire to learn.
The Janus Henderson Trainee Program is the golden ticket to the asset management industry. I am very grateful to have been selected for this prestigious programme and the opportunity I have been given to achieve my ambitions. The programme offers the right degree of formal learning and on-the-job training, which significantly aids and deepens your overall understanding. I feel confident that by the end of the scheme I will have gained much professionally and made important connections with my colleagues."

Olivia Brennan | Investment Trainee
The programme is open to high school leavers, recent college graduates and those looking for a career change to join the business on a short-term basis, for up to 12 months. The Trainees receive a mix of 'on the job' and formal training to develop their skills and are able to gain valuable experience. For Trainees who excel, the programme can lead to a permanent role within Janus Henderson Investors.
Who We Hire:

Whilst exceptional academic qualifications are always desirable, we look for individuals who demonstrate a strong desire to learn and embrace a fast paced and dynamic environment. They must be driven to succeed and able to communicate effectively both verbally and in writing in a professional environment. We are looking for individuals who genuinely want to make the most out of their time in a leading Financial Services Company and have a resourceful and 'can do' attitude.

Current Trainee Opportunities
Applications have now closed for our 2019 intake.


Each year, Janus Henderson offers a variety of internships to full-time college/university students across areas of the business. Typically, opportunities are made available in the following departments:
Investments
Sales
Information Technology
Operations
These positions are posted to our job board in the November – February timeframe and launch in June. Interested applicants are encouraged to review postings regularly and apply.
Internship Eligibility
Qualified applicants must meet the following criteria to be eligible for Janus Henderson's internship programme:
Candidates must be enrolled as full-time students
Candidates must be authorised to work in the US
Please note that all internships are paid, we do not offer college credit.

Programme Specifics
Internships are posted on our job board in the November-February timeframe. Interested candidates should check postings frequently and apply. The timeline for selection varies and will be communicated to candidates during the recruitment process.
The Janus Henderson Summer Internship extends 10-12 weeks, from June - August. Throughout the course of the programme, all interns will have the opportunity to participate in the following:
Orientation
Welcome Breakfast
Professional Development and Learning Sessions
Keynote Sessions Delivered By Janus Henderson Senior Leaders
Summer Internship Social Event
Furthermore, interns are invited to participate in all employee events that take place during the summer, as well as any additional learning opportunities made available to the wider employee base.
Compensation varies based upon the role; details will be discussed during the recruiting process.

Janus Henderson's 2020 UK Investment Management Graduate Programme will be a two-year rotational programme within our Investment Management and Distribution departments. Successful applicants will complete three 8-month rotations within Investments (Equities, Fixed Income, Multi Asset, Diversified Alternatives) and Distribution.
The programme is designed to provide you with:
Exposure to more than one of our asset classes
Valuable experience within the Distribution team
Skills required to become a well-rounded investment professional. Training will be provided as a combination of 'on-the-job' and formal learning. Both soft skills (e.g. presentation skills, communicating with impact) and technical skills (e.g. VBA, Python) will be developed
Relevant professional qualifications – you will have the opportunity to complete the IMC and CFA
A chance to work alongside, and learn from, some of the best professionals in the industry
Candidates interested in employment or internships are encouraged to view our job board and apply. Please refer to the job description for a comprehensive understanding of requirements and responsibilities.