Quick view: healthcare – Amazon's next target?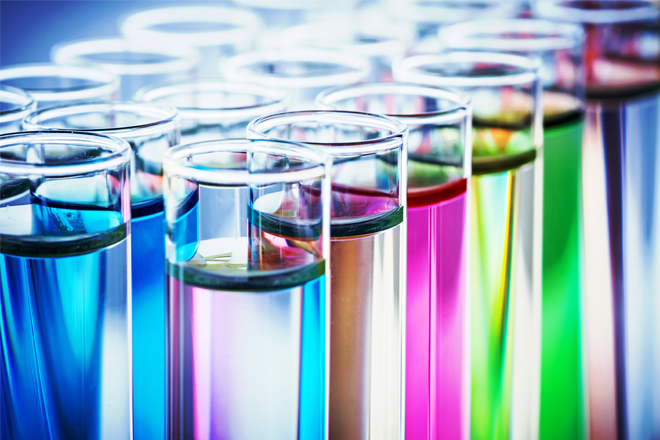 Alison Porter, Graeme Clark, and Richard Clode, Portfolio Managers within the Janus Henderson Global Technology Team, provide their views on the news that Amazon, JP Morgan and Berkshire Hathaway are forming an alliance with the aim of lowering healthcare costs for the companies' employees.
Testimony to the high regard that the market has for the heads of Amazon, financial giant JP Morgan, and US multinational holding group Berkshire Hathaway, the recent announcement of a partnership with no management team or headquarters, with a non-profit focus, has had a significant impact on not only the share prices of the three companies but also many others in the healthcare sector. So far there is little detail on what the entity will do other than try and provide technology solutions for "simplified, high quality and transparent healthcare at a reasonable cost."
It is the history and reputation of the three companies, and Amazon in particular, that has filled many with trepidation, be it investors in retail pharmacies, managed care, drug distribution, pharmacy benefit managers, and even pharmaceuticals.
Amazon's reputation as a market disruptor*
In e-commerce Amazon has disrupted retail. Its Prime membership offers faster delivery, a wider array of products, new services for sellers and better product information for consumers. Meanwhile, Amazon Web Services (AWS) began as an internal project to help Amazon manage its own internal IT requirements better. In little than over 10 years AWS has become the world's largest public clouding (storing and accessing data and programmes over the internet instead of a computer hard drive) platform. According to Amazon's 4Q 2017 earnings announcement, AWS generated revenue of US$17.5bn in 2017, providing cheap, fast storage and compute power to internet start-ups, government bodies, such as the Central Intelligence Agency (CIA) and Federal Bureau of Investigation (FBI) in the US; the National Health Service (NHS) in the UK, as well as enterprises across many sectors (Newscorp, GE, and Capital One to name but a few).
Amazon has capabilities in logistics, procurement, and in cloud services as well as a growing skill set in artificial intelligence (AI) that can be applied to the exponential growth we are seeing in data – particularly with regards to health and well-being (eg, Apple Watch, Fitbit, DNA mapping, health checks, MapMyRun app).
A solution to rising healthcare costs needed
The US healthcare sector is broad ranging, and includes insurers, managed care providers, pharmacy benefit managers, distributors, and drug retailers, as well as providers of services and goods such as drug and medical technology companies, hospitals and physicians. In May 2017, Berkshire Hathaway CEO, Warren Buffet at the company's annual shareholders meeting, remarked that healthcare costs have become a bigger issue for American businesses than tax (healthcare costs have exploded from around 6% of GDP in the 1970s to over 17% in 2015, compared with taxes rising from 2% to 4% of GDP respectively). That leaves the healthcare sector a prime target for disruption. Consumers and employers are desperate for more affordable options, more consumer choice, better outcomes, as well as higher price transparency through improved procurement and distribution.
Strong potential
The tie-up announcement made it clear that the newly-formed entity had yet to propose solutions. It will take years to form and to build upon systems and learnings from the more than 1.1m lives that the scheme will cover. This is another example of technology continuing to take share in our daily lives and how AI will be deployed across a wide range of sectors. The fact that none of the three companies are in healthcare gives them a fresh perspective and makes this entity so potentially disruptive.
While the learning curve will be steep with many challenges along the way,  and any analysis of the market size opportunity for the trio is currently premature, undoubtedly Amazon, JP Morgan and Berkshire  have identified a clear problem needing a solution − the US healthcare system certainly qualifies for providing ample opportunity.
*Market disruptor: a company that creates a profound change in the business environment that compels organisations to undertake major transformations.
The above stock examples are for illustrative purposes only and are not indicative of the historical or future performance of the strategy or the chances of success of any particular strategy. Janus Henderson Investors, one of its affilitaed advisors, or its employees, may have a position in the securities mentioned in the report. References made to sectors and stocks do not constitute or form part of any offer or solicitation to issue, sell, subscribe, or purchase them. 
These are the views of the author at the time of publication and may differ from the views of other individuals/teams at Janus Henderson Investors. Any securities, funds, sectors and indices mentioned within this article do not constitute or form part of any offer or solicitation to buy or sell them.
Past performance does not predict future returns. The value of an investment and the income from it can fall as well as rise and you may not get back the amount originally invested.
The information in this article does not qualify as an investment recommendation.
Marketing Communication.