JANUS HENDERSON
Tactical Income Fund
A tactical approach to fixed interest investment.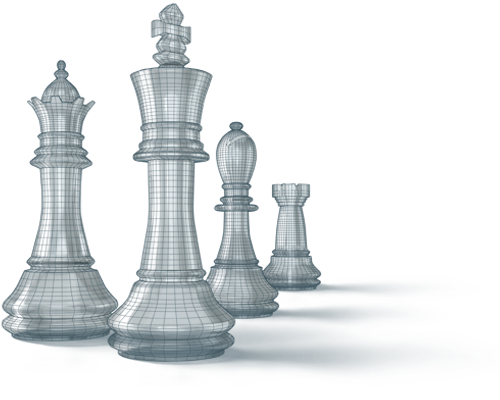 Shelter from the storm
Knowing when and what proportion of the defensive part of your portfolio to allocate to cash, floating rate credit, fixed interest, higher yielding securities (or a combination) is not a simple process.
We believe a defensive strategy with the flexibility to manage interest rate risk and the ability to seek to protect investors' is vital.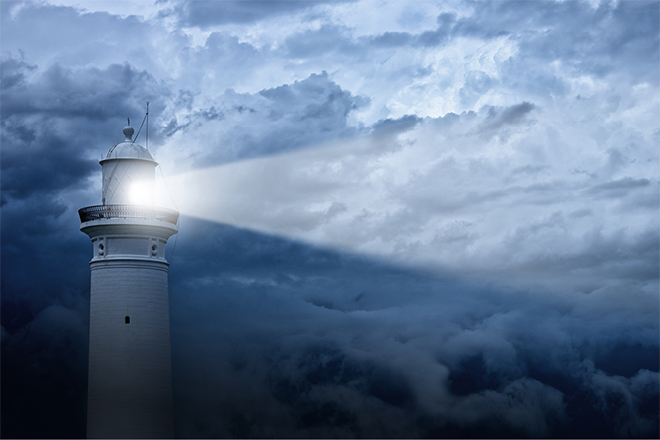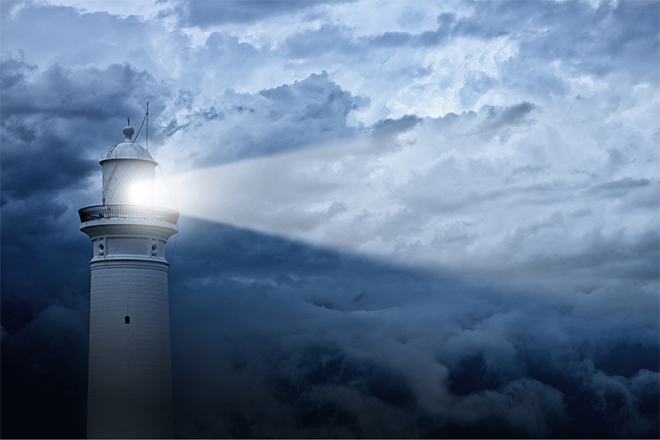 A 'one-stop-shop' for fixed interest exposure
The Janus Henderson Tactical Income Fund enables investors to diversify their fixed interest exposure with the ease of investing in only one product.
Designed to make tactical decisions between cash, longer duration fixed interest, risk-free and non-government debt, as well as higher yielding securities, the Fund will allocate holdings based on the Australian Fixed Interest Team's outlook of the interest rate and credit cycles.
The Fund is designed to meet the needs of investors who seek:
an integrated solution to defensive asset allocation;
a defensive portfolio with a focus on capital preservation; and
performance in challenging market conditions.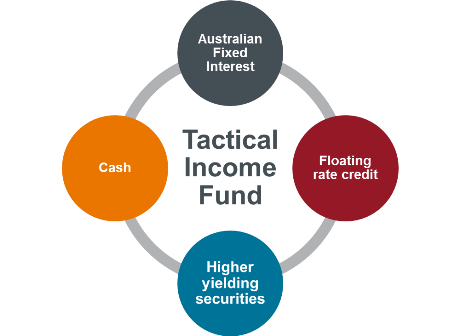 The Fund seeks to manage the following key investment decisions:
Interest rate risk
when should an investor hold longer dated fixed rate assets (e.g. government bonds) or hold shorter dated floating rate assets (e.g. hold bills)?
Sector allocation
what is the right proportion of government guaranteed assets and when is the reward in non-government securities enough to adequately compensate the investor for the additional risk?
Security selection
which non-government issuers are stable or improving in credit quality? From these issuers, which securities offer an appropriate return for the underlying risk?
Our competitive advantage
With a proven track record of superior risk-adjusted returns through various market cycles, the Team's investment approach incorporates:
Active management - we believe that markets are inefficient and can from time to time deviate from 'fair value'. This can occur for a variety of reasons including market participants placing an undue emphasis on short term influences when pricing long term assets. We aim to exploit these mis-pricing opportunities through active management;
A strategic view - we believe markets can be irrational in the short term. However by focusing our research efforts on the medium term, we can identify under or over valuation of interest rates, and undervalued sectors and securities;
Diversified strategies - we prefer to employ multiple investment strategies in portfolios to enable us to diversify risk; and
Capital preservation - we understand the role fixed interest plays in portfolios, so we focus on identifying stable to improving credit quality issuers, before any consideration of price.
Markets often overshoot fundamentals. Investors are best served by constructing portfolios based on sound principles rather than reflecting the current market sentiment."

Jay Sivapalan, Head of Australian Fixed Interest
| | |
| --- | --- |
| APIR code | IOF0145AU |
| Inception date | 16 June 2009 |
| Benchmark | Bloomberg AusBond Bank Bill Index and Bloomberg AusBond Composite 0+ Yr Index (equally weighted) |
| Risk profile | Low - Medium |
| Minimum initial investment | $25,000 |
| Management fee | 0.45% p.a. |
| Buy/Sell spread | 0.00% / 0.04% |
| Unit pricing frequency | Daily |
| Income distribution | Quarterly (if any) |
AMP North/MyNorth
ANZ Grow Wrap
ANZ OneAnswer
BT Wrap
BT Panorama
Colonial FirstWrap
HUB24
IOOF Pursuit
IOOF eXpand
Macquarie Wrap
MLC Navigator
Netwealth
Praemium
uXchange