Christopher O'Malley, CFA
Research Analyst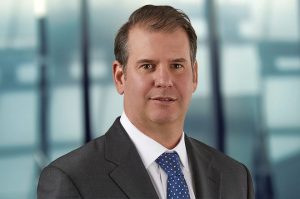 Christopher O'Malley is a Research Analyst at Janus Henderson Investors, a position he has held since 2017. He primarily focuses on European industrials and also serves as team leader of the Industrials & Materials Sector Research Team. Prior to joining the firm, Christopher was a partner at Castle Light Investment Management, LLC from 2014 until 2015. Before that, he was an equity research analyst at Eaton Vance Management from 2008 until 2013. Earlier, he was vice president, equity research at Putnam from 2001 until 2008. He began his career in 1996 as a junior equity research analyst at Eaton Vance, where he covered data networking and enterprise software industries until 1999.
Christopher received his bachelor of arts degree with a concentration in political science and economics from Providence College. He earned an MBA with concentrations in finance, accounting, and general management from the University of Chicago, Booth School of Business. Christopher holds the Chartered Financial Analyst designation and has 25 years of financial industry experience.
Articles Written
A discussion about the structural dynamics keeping metal prices such as copper elevated, and what that means for investors.